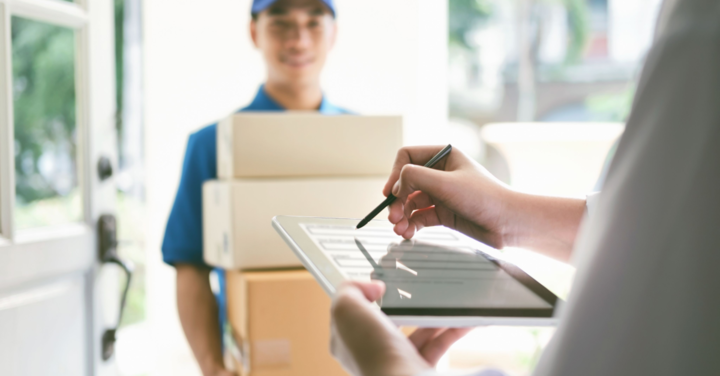 Last Mile Delivery Technology: What to Look for in Choosing a New Software or App
Last Mile Delivery Technology: What to Look for in Choosing a New Software or App
---
When discussing the top trends that are changing the future of logistics, Forbes wrote, "we're on the verge of seeing major breakthroughs in last mile delivery, such as the deployment of autonomous drones to deliver packages to individual recipients and overhauls to supply chain models." Although a last mile delivery network typically covers the least amount of miles, it has historically caused shipping companies the most stress and increased operational costs. Many opportunistic companies have seen this niche and developed last mile delivery technology to ease the burden on shippers and brokers. With so many tech options, it's important to consider these five qualities that create a top-notch last mile delivery technology provider.
Complete Visibility Over Brick-and-Mortar Inventory and Deliveries in Motion
Many retail stores have opted to provide buy online pick up in-store (BOPIS) in order to compete with the flexibility of e-commerce delivery options. Invesp found that 67% of US shoppers have utilized BOPIS over the last 6 months, and expects that 10% of all sales will utilize this model by 2025. While this method simplifies last mile delivery network needs by ending at distribution center to store, it requires increased granular visibility of all freight in movement. As consumer trends continue to flex toward options such as this to minimize their own delivery charges, today's last mile delivery technology must provide visibility across brick-and-mortar locations and deliveries in motion.
Amazon Competitive Courier Availability 
With 1.9 million-selling partners worldwide, Amazon has been leading the way with its marketplace for private sellers that can be found in Amazon's 300 million active customer accounts. Amazon's innovations have changed the expectation of a last mile delivery network by leveraging local shipping and courier services. Shipping companies must consider last mile delivery technology prospects that can provide flexible last mile transportation such as an Uber for trucks model. 
Transparent Pricing and Easy Bill Pay
Although payment methods are not high on most lists when a shipper or broker is evaluating last mile delivery technology, it's not something that should be skipped. Some last mile delivery networks utilize outdated practices, prolonged quote timeframes, paper billing, and extended payment windows. A top-notch last-mile delivery team will provide affordable and transparent pricing with options to pay within the app used to hire, track and review carriers and couriers. 
Peer-Reviewed API-Driven Tech Stack
As logistics technology continues to develop better solutions to keep every necessary party up to date on a freight's movement, tech-savvy individuals know that API is here to stay. Yet, in a pre-pandemic survey, the Journal of Commerce found that "real-time API connections will foster more dual transactions — which […] have plunged from 85 percent of all moves to as low as 20 percent in some terminals currently." While APIs are designed to mediate between multiple platforms, the best last mile delivery technology prospect will be capable of integrating with a shipper's existing tech stack, therefore making implementation smooth and efficient. 
Flexibility and Ease in Scheduling.
The entirety of a shipper's search for a last mile carrier team may be simply for an optimized experience scheduling deliveries. Although not all items are time-sensitive, shippers must know that any carrier hauling their products can operate on a deadline to ensure team members are available at the end retail location. However, when an item needs to go straight to the consumer, shippers and brokers must know their last mile delivery network can still accomplish a white glove delivery. With last mile costs compromising 53% of a freight's total transportation cost according to Insider Intelligence, shippers must partner with a last mile delivery technology provider that provides one platform with many options for increased scheduling flexibility.
Enable Better Customer Experiences With Last Mile Delivery Technology at GoShare.
The last mile carrier is the customer-facing representative of a shipper and the freight's associated sole owner. While supply chain solutions have become a profitable business for many, the best source of last mile delivery network already has the last mile logistics expertise needed to get the job done right the first time and every time after. However, it takes time to research and sort out the right last mile logistics fit. GoShare is a peer-reviewed last-mile delivery solution that fits the bill and more for freight needs in major cities across the nation. To solve your last mile logistics problems today, start a conversation with GoShare to see how far your business goals can go.