GoShare connects you with local retail Delivery Professionals on demand to help you deliver anything from big and bulky items to small parcels nationwide. Help is just a few clicks away with GoShare's same day and scheduled retail delivery service. With GoShare, you can deliver or move furniture, mattresses, electronics, and more the same day nationwide with our unique
mobile apps
,
website
, or our
Delivery API
for high volume shippers. Our team of retail delivery experts can handle most of your retail delivery needs nationwide.
Our retail delivery service is a convenient alternative to traditional retail delivery options. With GoShare you can book retail delivery services on demand from almost anywhere. We can offer several levels of service including white glove, threshold, or curbside deliveries for your retail locations.
Modern consumer demands and the ongoing digital revolution require retail businesses to adopt a digital retail delivery and logistics strategy to support same day home delivery. GoShare helps you find vetted retail Delivery Professionals with the right equipment and help you manage and track your retail deliveries while saving you time and money by automating manual tasks. GoShare supports
ship from store
programs with retailers of all sizes.

How it Works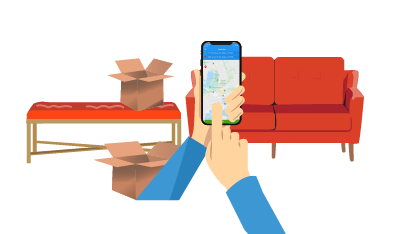 1. Find Your Delivery Pro
Get a free estimate in the app, set a pickup time and location, and find a pro - all in about a minute.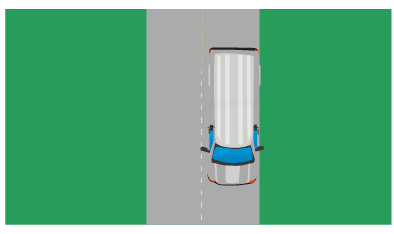 2. Get Movin'
The GoShare pros will load, secure, transport and unload your items. You just tell them where you want them to put it.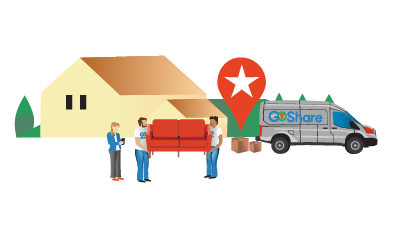 3. Track & Pay in the App
Track the progress of your delivery, pay, tip and review - all in the app!

Your Retail Delivery Service Partner
GoShare is redefining the way retailers deliver products to customers. We're revolutionizing how businesses manage last mile and middle mile logistics through our crowdsourced network of Delivery Professionals and modern technology solutions. Businesses can leverage our retail delivery platform to reduce costs, improve delivery velocity, and provide a seamless retail delivery experience for their customers. Our retail delivery solutions include: automated dispatching, Proof of Delivery (POD) photographs, automated invoicing, rapid driver matching using Machine Learning (ML), real time order tracking, returns, and a record of each delivery.
From pallets to parcels, we can help you get your retail business to deliver your products quickly and safely. Our proprietary technology gives you the flexibility to book retail deliveries from anywhere. Deliveries can be scheduled from any device on our website or using our highly rated mobile apps. High volume shippers can integrate with our Delivery API for a white labeled solution. Connect your TMS, POS, WMS, or ERP system to automate order flow, exception handling, and payments.
Whether you have a small footprint or a large operation, we are here to serve you with innovative retail delivery solutions that scale as you grow. Our last mile and middle mile retail delivery services allow retailers to wow their customers with convenient, fast, and modern store-to-home shipping. Our network of vetted independent drivers is equipped to handle almost anything you throw at them. All of our retail delivery professionals are licensed, insured, and background checked to give you that peace of mind you need to run your business. For more information about how our modern retail delivery solutions can help your business improve its retail delivery operations you can contact us here.
Why Choose GoShare
for Last Mile Delivery and Moving Services?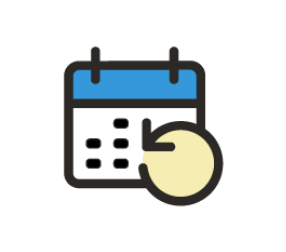 Flexible Scheduling
Say goodbye to long delivery windows. Set a time that works for you. Schedule a pickup 7 days a week between 5:00am-11:30pm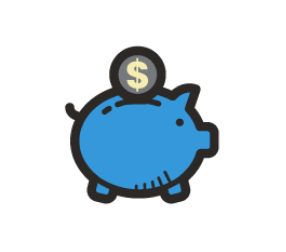 Affordable Pricing
We use machine learning to give you a fair and accurate upfront price estimate. Save 50% compared to traditional providers.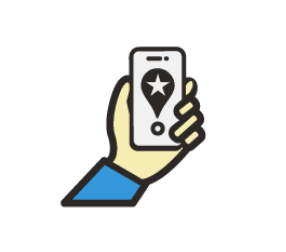 Convenience
Our technology makes it easier than ever to book, track, communicate & pay. Request a Delivery Professional in one minute.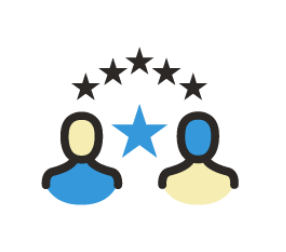 Peer-Reviewed
All delivery pros are reviewed by other customers like you. This helps us make sure you only get the best delivery professionals every time.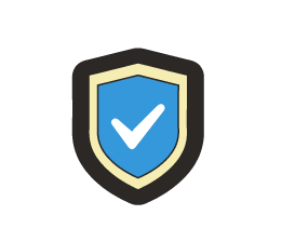 You are Protected
Your cargo is protected by our comprehensive cargo insurance and liability insurance policies.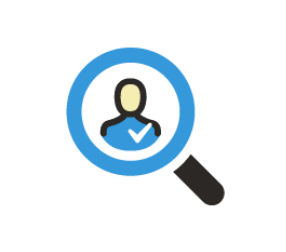 Safe and Reliable
All GoShare delivery professionals are licensed, insured, background checked and reviewed.
Retail Delivery Made Easy
Retail delivery is our business and we're committed to providing you with tools for easy scheduling, tracking, and payments no matter where your business takes you. At GoShare, we understand the importance of getting your items delivered quickly and conveniently. We allow customers to order in seconds. You will be connected to a vetted retail delivery professional in minutes. Then our network of delivery professionals will deliver your products the same day. With thousands of box trucks, cargo vans, pickup trucks and sedans in our nationwide network, we're able to connect you with the right delivery professionals and vehicle for your retail delivery.
As long as the retail shipment begins or ends in one of our nationwide service areas, we can accept your retail delivery orders. With trucks and vans of all sizes, GoShare specializes in big & bulky retail delivery nationwide. We focus on providing fast, reliable retail delivery solutions to any size business. We can pick up at your retail store or warehouse seven days a week, 365 days a year. Expect rapid service and multiple last mile delivery service levels including white glove, room of choice, or threshold.
GoShare is a retail technology company that facilitates retail deliveries, last mile deliveries, middle mile deliveries, LTL shipments, hot shot trucking, and pallet shipment solutions for retail businesses nationwide. We are dedicated to delivering happiness in every aspect of our retail delivery service, from our drivers and customer support team to our proprietary software. Try us and see why our customers say we're the best retail delivery service available. Contact us today for more information about how GoShare can help your business grow. Our network of local retail delivery professionals have the vehicles, equipment, and expertise needed to deliver your products safely to your customer's front door.
Our Customers Love GoShare
Brian R. Said
:
No hassle and Reduced Cost
GoShare is my now go-to for transporting materials. We manufacture building materials that require testing at 3rd party test facilities. Before we would fly someone into the town and rent a truck. Now with GoShare we simply arrange a day before and the next morning materials are delivered with no hassle and reduced cost on our end. Thank you GoShare!!!
Carmen A. Said
:
Love GoShare
Love GoShare! I purchased furniture at Homegoods. I was in direct communication with a GoShare rep as it was July 2 a holiday weekend. I driver accepted for next day when Homegoods opened. I spoke to the driver and you get updates to your cellphone. I will continue to use GoShare for all me delivery needs. The cost of transport was very reasonable too!
Rebekah B. Said
:
Great, No Hassle Service
This is a great service. We booked online and the request was accepted within minutes. A few hours later our driver picked up our couch at Home Sense with no issues and delivered on time at our home shortly after. Such a great no hassle service and our delivery guy was great!
Crystal B. Said
:
Super Easy, Convenient and Fast
Super easy. Convenient and fast. I was needing a pickup and delivery of a package so of course I went to Google and found GoShare. Being reluctant, I did it, and the outcome was great. If you are in need of a quick, super easy and convenient delivery company GoShare is your company. I'm from Atlanta, GA I did try reaching out to other companies before this with no response. GoShare allowed me to do everything straight from the app, including track my package. Thank You GoShare.
Dimitar B. Said
:
Prompt, Professional, Friendly
GoShare was recommended in store by Bob's Discount Furniture. Signing up through the Apple iPhone App Store was easy. The process is intuitive and as simple as possible. I requested a service before we left the store - 10 minutes from start to finish. We were linked to a transport company within 10 minutes before we managed to leave the plaza. The service we received was prompt, professional, friendly, accurate and with great care. Will recommend to any friend who needs fast, reliable transport avoiding the overpriced premiums of others. Will definitely use again.
Francesca P. Said
:
GoShare is incredible
GoShare is incredible. I have used them three times now and every time they are getting me out of a bind in such an efficient and cost effective way! This third time I used bigger truck - with one day's notice! - that was clean and big and the driver and helper were fantastic. And it was a long distance delivery! I am so tired of the pricing and rigidity of the traditional moving industry. I am so grateful for GoShare.
Brittany L. Said
:
Helpful and Professional
Great service! Downloaded the app and my furniture was picked up and delivered in about an hour! Musa, our driver, was helpful and professional. It's kinda like the Uber for furniture (or other heavy duty items) delivery! Highly recommend.
Andy S. Said
:
On Demand Courier and Freight Services
I had been looking for a service that could provide on demand courier and freight services for my business. I came across GoShare through a Google search and could not be happier with the service thus far. I've done about a dozen orders in the past few weeks and each time the driver has been on time or early, friendly, and very helpful.
Will J. Said
:
Great App
GoShare is the Uber of when you need a "truck or a van and a guy". Great App. Fast Response. and reasonably priced. This will become more & more popular when the word gets out. I had a guy come out with a beautiful new cargo van he bought just to be a GoShare Driver. Great attitude and excellent service.
Beth V. Said
:
Great Service!
I have found pieces of furniture at Home Goods in the past but neglected to purchased due to not having the right truck to transport- yesterday I found 2 gorgeous pieces to use in our rental home at the beach & was so happy to see the advertisement right there on top of the tv cabinet I wanted- I signed up while waiting in line & just had both pieces delivery by Henry! Very professional & punctual! Love this service & will ask for Henry in the future!
Curran D. Said
:
Amazing Service, Fair Prices
Loved my first experience with this company and app. The driver was able to pick up the furniture on his own without me having to meet at the store I bought the furniture from, which was convenient with my busy schedule. The driver took very good care of the furniture, using blankets and tie downs. The driver also helped move it into my house, and wow was it heavy. The driver went above and beyond, I couldn't be more pleased with this app. Thanks for running a great service.
M. Panday Said
:
Professional and Punctual
Had a wonderful experience using GoShare to get a power recliner sofa with 6 big boxes delivered from local Costco store to my apartment. The individuals were very professional and punctual. The Goshare platform was simple and straight forward and I got response within minutes of submitting move request. I would recommend anyone looking to do moves or pickup to use their services. In fact while at Costco many people enquires about how and what I am using to move. The plus was that the platform allows you to add a helper to your request. Happy Moving
The Dispatch Blog
Follow our Blog for Helpful Articles on How to Succeed with GoShare

Additional Services