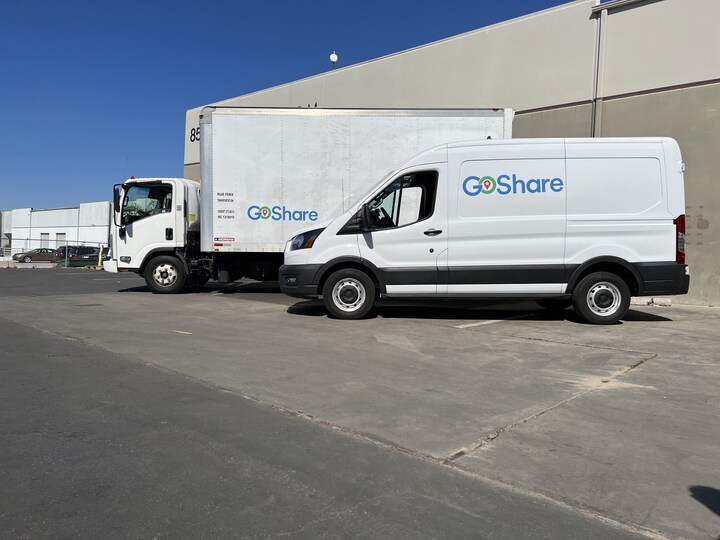 What Is Last Mile Delivery? LTL, Couriers, Box Truck, Cargo Van and More
What Is Last Mile Delivery? LTL, Couriers, Box Truck, Cargo Van and More
---
Today's customers want their deliveries faster and cheaper than ever before. According to Business Insider, 56% of millennials now expect same-day shipping, so the demand for lightning-fast delivery is here to stay. 
The e-commerce logistics boom, coupled with the ever-increasing demand for faster, cheaper shipping, has shippers examining every step of their supply chain for opportunities to gain speed and save money. But too often, shippers forget to explore the most vital, most expensive stage of their supply chain: the last mile. But what is last mile delivery?
What Is Last Mile Delivery and How Does It Impact Supply Chain Operations
So, what is last mile delivery? It can be challenging to pin down a final mile delivery definition. Customers might consider last mile delivery as meaning the way a package arrives at their doorstep after leaving a transportation hub. For businesses, it's more often thought of as the most expensive, convoluted part of their shipping process. 
On average, last mile delivery costs are around $10.10 per package delivered; a steep expense, $8.08 of which tends to fall onto the customers' shoulders. This is a steep cost and one that can easily steer speed-hungry customers toward another choice. 
But these high last mile delivery prices come from an unexamined supply chain. By learning where and how to save on last mile delivery costs, businesses can help their customers save on shipping costs while supporting their own bottom line. By embracing tech-enabled solutions and understanding last mile delivery meaning, shippers can ensure that their procurement service stands out from the crowd. 
Choosing the Right Shipping Mode and Method Is Critical For On-Time, In-Full Delivery
Now that we've answered, 'what is last mile delivery?' and found our final mile delivery definition, it's important to look at how it's best accomplished. If you've ever tried to button your jacket with mittens on, you might already have some idea of the importance of size in task allocation. A fuel-guzzling box truck is nothing but hazardous knock-around space for an expensive vase, and good luck fitting that sofa into the back seat of a sedan. 
When vehicle resources and shipping needs are misaligned, last mile delivery costs increase. Only by using a tech-integrated last mile logistics service can shippers rest easy knowing that they have the best vehicle and customer-accountable driver for their job: someone who can get the package to its destination on time, every time. 
Every business is unique. By partnering with last mile delivery companies that offer a wide range of vehicles, shippers can access the right shipping mode at the right time. 
Complete More On Time In Full Deliveries With Innovative Tools and Technology
When asking, 'what is last mile delivery?' or searching for a final mile delivery definition, software technology is rarely part of the conversation. But technology and the groundbreaking software innovations that have transformed the logistics industry in recent years are vital components to the most up-to-date understanding of last mile delivery meaning. And with "more than half of shoppers, 62%, [saying] "fast shipping" was two days or less," according to Deloitte, it's more important than ever to get shipments to customers as quickly as possible.  
Now more than ever, customers demand that their logistics providers offer an easy-to-use interface system across all devices, often in the form of a beautifully designed mobile application. These interface systems enable shippers to face real-world logistics challenges in real-time. 
Perhaps the most valuable resource a tech-enabled last mile logistics provider can offer is access to a vast and flexible virtual fleet. These qualified drivers work on-demand, ensuring that shippers have instant access to a qualified fleet of drivers when they need them and none of the hassle or expense when they don't. 
By partnering with a tech-enabled last mile provider, shippers can embrace the latest logistics technology.
Capitalize on Last Mile Delivery Trends With the Right Industry Partnerships 
Whether it's the last mile or the middle mile, choosing the right logistics provider can help shippers stand out in a crowded marketplace. With GoShare, shippers can have the latest in last mile innovations in the palm of their hand. Contact GoShare to schedule a free demo today.