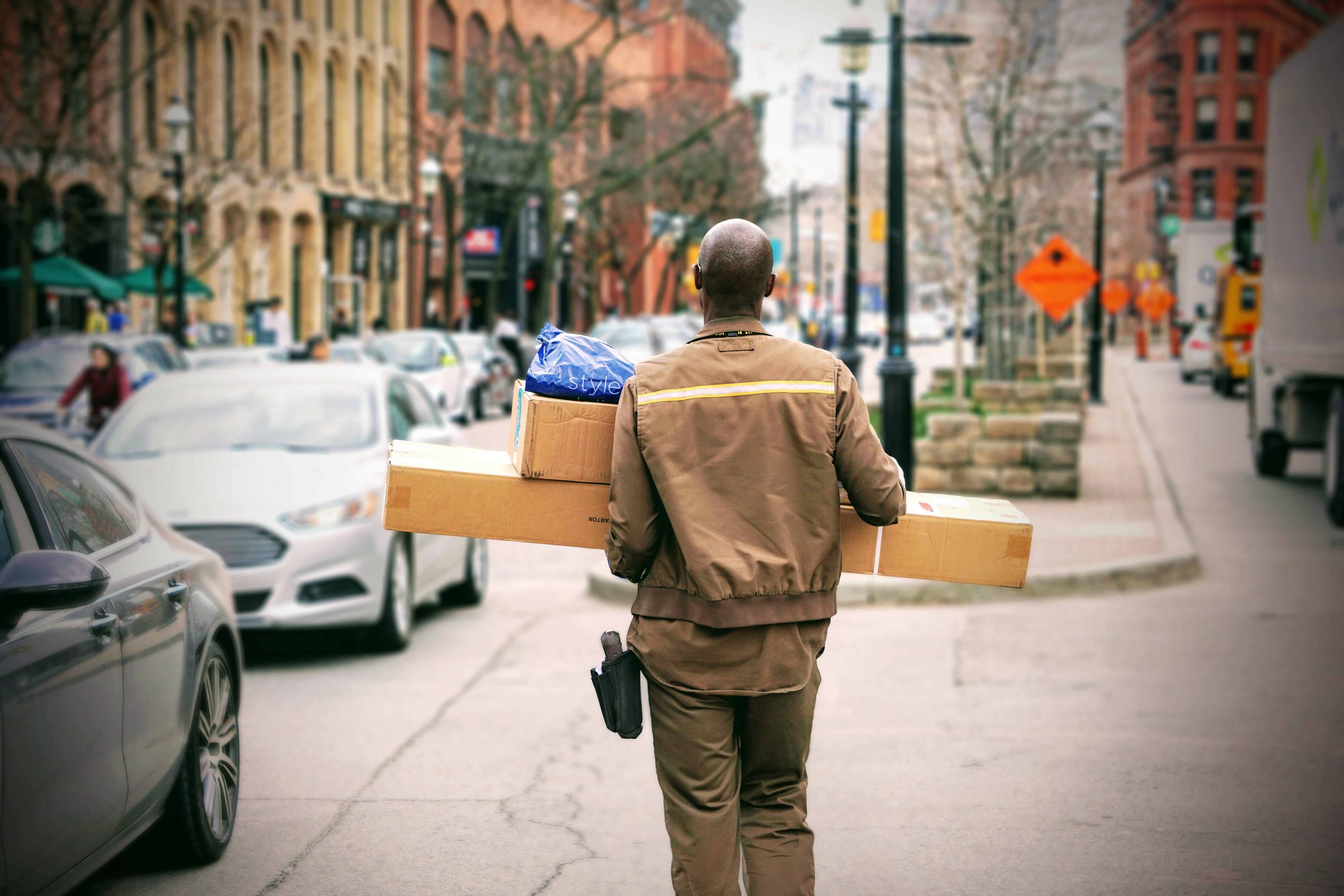 What is Last Mile Delivery?
What is Last Mile Delivery?
---
In the age of big internet retailers, the term last mile delivery gets thrown around a lot. You may be wondering, what is last mile delivery?
Last mile delivery is the last stage of the logistics process. It involves getting the goods from a warehouse or retailer to the final destination (your doorstep!). Basically, it's the "last mile" or few miles the item will travel before reaching its new owner.
While it may seem simple, last mile delivery is often the most challenging and expensive part of the logistics process for retailers. Up until this point, their inventory has been moved in batches. From suppliers to the warehouse to the retailers – delivery trucks and shipping containers are filled to capacity to maximize efficiency.
But, during the last mile of delivery, items need to be packed and labeled individually. Each item is sent to a different location, not the same hub. This may be done through the mail stream or with a shipping company such as UPS or FedEx. Large items, like furniture, may require special delivery.
Companies like Amazon, with their 2-day and same-day delivery options, have put pressure on other online retailers to follow suit. Consumers want their items fast, and they don't want to pay a lot for delivery. In a 2017 survey by Deloitte, more than half of shoppers said "fast shipping" was two days or less. Only 35 percent felt 3-4 day shipping was fast, down from 42 percent in 2016 and 63 percent in 2015.
Local retailers are also feeling pressure to offer same-day, last mile delivery. Whether it's a new couch, mattress, or dresser, consumers are looking to retailers to help them get these items home, and to do so quickly. If retailers can't help consumers find a speedy solution, they risk losing the sale to online retailers that offer ship-to-home options.
GoShare enables local retailers to offer affordable, last mile delivery to their consumers. Simply refer consumers to the GoShare app to find a licensed, insured, background checked delivery professional. Consumers can choose when they want the pickup to take place. It can be scheduled in advance, or the drivers can arrive in as little as half an hour. It's like having a fleet of trucks on demand, without the investment or upkeep.
Learn more about how GoShare can help businesses solve their last mile delivery challenges in our online business center.