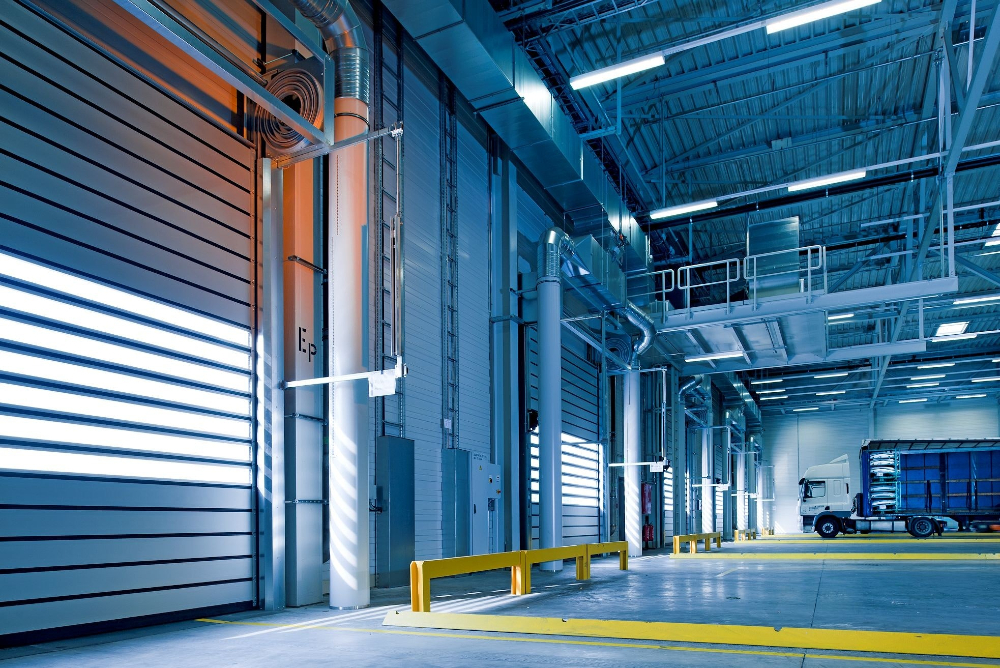 Optimizing Transportation and Logistics With Lean Operations
Optimizing Transportation and Logistics With Lean Operations
---
Lean is the path to success for many high-performing businesses nowadays. The term 'lean' often refers to the manufacturing side of the business, with top companies such as Nike and Caterpillar embracing lean practices to create the highest quality of products. 
Yet, lean has begun expanding to various aspects of operations, from finance and sales to marketing and logistics. A company that successfully incorporates lean thinking across all departments, including lean manufacturing and logistics, is one step closer to reaching long term growth and success.
In a rapidly changing environment, businesses must be willing to adapt to and meet evolving consumer demands every day. Adopting concepts of lean helps businesses achieve this goal by eliminating waste, such as wasted time and resources, and improving operational efficiency. 
How does a business effectively improve cross-functional operations, increase customer satisfaction, and add value through the utilization of lean principles? Some of the most important areas to concentrate your lean efforts in are transportation and logistics.
Why Should Businesses Adopt Lean Transportation Practices?
Whether you handle logistics in the construction industry or run your own hot shot trucking business, you should be interested in implementing lean transportation principles. 
With the advent of e-commerce and the rise of consumer expectations for same-day delivery practices, embracing lean transportation thinking is essential for businesses to promote efficiency and productivity using as few resources as possible. In this way, businesses can avoid wasting valuable time and resources and focus instead on improving other areas of operations.
Choosing a 3PL provider with immense knowledge and innovative technology helps businesses reduce waste and increase efficiency and cost savings. 
How can a 3PL Implement Lean Operations for Businesses?
Lean operations are achieved through continuous improvement toward an optimal supply chain that's capable of handling periods of high volume and stress. Effectively conducting time-sensitive loads of construction parts to warehouses and supplying retail stores with shelves of products on a consistent basis can mean the difference between winning over a potential business partner or losing out on a tremendous amount of revenue. 
Likewise, if the demand for your product peaks during the fall and winter seasons, it's vital that every step of the supply chain, from first to last mile delivery, is efficient throughout these months. Otherwise, failure to meet the demands of your customers can drastically hinder your business's ability to grow and succeed. 
An effective 3PL can help save your business time and money through its vast knowledge and innovative technology that revolve around lean operations. In most cases, an optimal supply chain hinges on coordination and efficiency to successfully produce and distribute a product. 3PL providers are capable of fulfilling those needs, whether it's through optimized routing, up-to-date shipment tracking, or rapid communications between customers and drivers. 
Some delivery logistics platforms like GoShare implement lean operations by consolidating the delivery process and improving workflow within their own software apps and or by connecting to your preferred Transportation Management System with an API. When demand is too high and operations are backed up, it's nice knowing that a 3PL can relieve your business of stressful circumstances and thus improve customer relations with logistics technology.
Instead of using your own human capital and in-house resources to transport goods, hiring a 3PL that engages lean teams of drivers and senior management to accommodate your business needs is much more efficient. Menial tasks such as driving a single piece of lumber to a construction site or picking up supplies at a local hardware store can certainly eat up valuable time among employees. 
In addition, for many small businesses, building a sizable fleet of trucks and vans and hiring a dedicated team of drivers to handle those activities is financially straining. Instead, relying on a trustworthy logistics partner to handle transportation demands in a lean manner can eliminate waste, alleviate internal problems, and allow for more creative opportunities to grow and succeed.
A 3PL Solution for Achieving Lean Operations
If your business seeks to achieve lean operations, then a perfect 3PL solution is GoShare. GoShare is a delivery service platform that helps businesses with deliveries on demand, connecting them to a local network of drivers with an array of vehicles. Depending on the type of cargo for your business, you can choose between pickup trucks, cargo vans, box trucks, and even small courier vehicles.
GoShare's virtual fleet means you can expect a driver ready at the pickup location in as little as half an hour. But, you always have the ability to schedule multiple orders in advance as well. Payment is handled online, and our automated tracking system and push notifications allow you to stay up-to-date on your delivery order at all times.
By streamlining deliveries and eliminating waste through an easy-to-use platform like GoShare, businesses can effectively optimize their transportation and keep up with growing logistics industry trends.
To learn more about how GoShare can help businesses optimize their supply chain with lean operations, visit GoShare.co/Business.
Additional Resources:
If you found this article helpful, check out these additional posts for more information about logistics and last mile delivery industries.