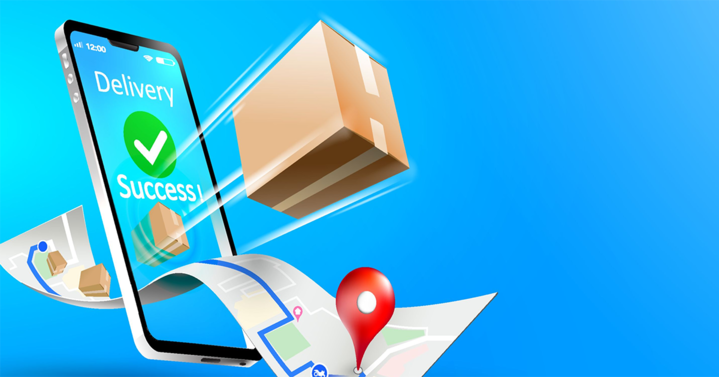 Last Mile Shipping API and an App: How to Boost Procurement With Ease
Last Mile Shipping API and an App: How to Boost Procurement With Ease
---
Application Program Interfaces, also known as APIs, are a vital component of modern-day supply chain logistics. Shipping API systems can significantly improve final mile delivery services and improve on-time in-full deliveries. Of every step in the last mile retail delivery and residential shipping process, delays often occur in the last leg of the transportation journey. 
Securing a successful delivery and final hand-off of goods is vital to preserving customer loyalty. Countless studies have shown that the final mile customer experience leaves the strongest impression. According to Logistics Management, these final few miles of delivery can present the most significant challenge and are most susceptible to delays and disruptions that impact final destination delivery. Ensuring proper last mile delivery API setup can make it easier for shippers to complete deliveries. The following steps demonstrate why an API is a key to procurement and how it can boost shipping performance:
Input Schedules and Manage Them With a Centralized System
GlobeNewswire, citing Precedence Research, reported that the market for last mile delivery transportation had an estimated value of $179.96 billion in 2021. With this much product in motion, optimized scheduling and management are critical. A solid shipping API, system integration, and management platform keep all valuable data and logistics management in one central location.
Optimize Shipping Options, Spending, and Routes to Meet Customer Needs
Last mile delivery API systems help optimize shipping, manage costs, and adjust routes quickly to balance expenses while meeting market demands. According to Supply Chain 24/7, "Regardless of what companies expect, the final mile can account for up to 20% of the total shipping cost of the product." Effective shipping APIs keep shipping services aligned with customer needs.
Organize Carriers Based on Distance or Local Delivery for Easier Loading
One benefit of an integrated Shipping API system is that all team members, managers, 3PLs, and customers can stay organized and on the same page. An innovative last-mile delivery API helps shippers manage and improve carrier tracking, even for the occasional order that falls outside normal delivery ranges. APIs make loading and unloading faster, so deliveries get out sooner.
Optimize Loading and Routing in Real Time With Shipping API Connections
An optimized last mile delivery API setup allows for real-time routing and loading options that maximize capacity and connection opportunities. Based on study conducted by Research and Markets, "The Global Autonomous Last Mile Delivery Market is estimated to be USD 18.2 Bn in 2022 and is expected to reach USD 61.81 Bn by 2027, growing at a CAGR of 27.7%." This is vital for continued growth and success.
Maintain Real-Time Visibility for Customer Last-Mile Transparency and Engagement
Real-time visibility and insight are also vital for shippers, particularly in light of the impact of COVID-19 on the industry. As highlighted by Forbes, the global pandemic has had long-lasting effects on most industries. More outstanding durability and resilience are now required as the demand for real-time visibility and transparency drives the need for integrated shipping APIs. 
Stay in Constant Communication to Collaborate With Drivers
Real-time communication and collaboration remain the primary focuses of shipping APIs. According to MIT Sloan, shipping companies' need for analytics includes inventory visibility and optimization (32%), strategic optimization (26%), and real-time insights. (22%)." Innovative last mile delivery APIs enable real-time connections and on-demand logistics for everyone.
Secure Solid Proof of Successful Delivery With Online Digital Document Management
The final step in securing a well-rounded and fully integrated last mile delivery API setup is ensuring all documentation, paperwork, and records are correctly recorded. Last mile shipping relies on smooth processes from BoL, customs papers, tax papers, invoices, and fee records. Final delivery procurement protocols need as much streamlining as possible.
Enable Last Mile Efficiency and Save Time and Resources With GoShare Last Mile Delivery API
Last-mile delivery involves so much more than simply navigating city streets, avoiding traffic delays, and completing a successful delivery to the end client. Last-mile requires drivers to navigate commercial and residential limitations, complicated delivery instructions, and other obstacles that are not an issue with any other leg of the shipping journey. Working with last-mile delivery professionals can make all the difference. Integrating an effective shipping API and App can improve profits and boost procurement efficiency for shippers and transportation service providers. Contact GoShare today for booking information and to learn more.