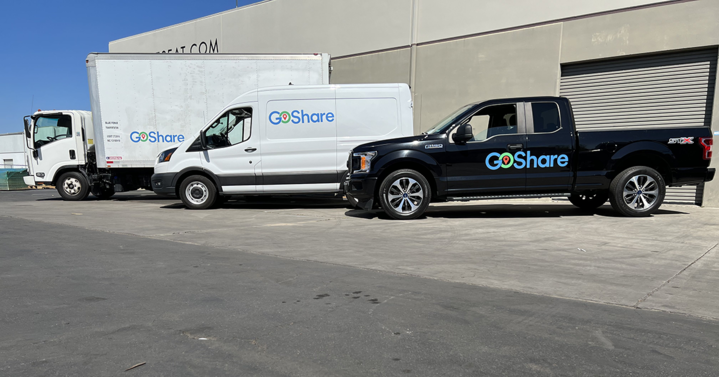 Last Mile Delivery Solutions: How to Improve Delivery Procurement
Last Mile Delivery Solutions: How to Improve Delivery Procurement
---
As recovery continues and the supply chain network returns to some semblance of normalcy, the need for reliable last mile delivery solutions remains critical. Ensuring smooth delivery hand-off and a successful last leg of the delivery route can go a long way to improving customer experience and expectations. In many cases, the final impression is more important than the first impression, which only drives home the need for last mile delivery tracking, delivery-on-demand, and customized delivery options. 
Shipping giants like Amazon have changed the way consumers look at transportation and delivery services, and this shift also can be seen and felt in the commercial side of things. As highlighted by e-Marketer, "Retailers are revamping their last mile fulfillment strategies in an effort to meet consumer demand for rapid delivery and compete effectively with Amazon. With labor costs continuing to increase and competition for workers remaining fierce, retailers are looking to autonomous delivery technologies to help them with order fulfillment." 
Not only do shoppers now expect free delivery, but they also want it to be fast, and this includes clients dealing with B2B and construction-related services. Compelling last mile delivery solutions can help improve delivery procurement and overall success in several fundamental ways for shippers, carriers, and furniture, appliance, or other delivery teams.
Last Mile Delivery Solutions- How an API Enables Better Capacity Procurement
With so much pressure put on shippers and carriers today, the need for innovative technologies and automated solutions has never been more apparent. Working with an integrated Applications Processing Interface (API) can help secure capacity even amid ongoing crunches and shortages throughout the marketplace. A fully onboarded API system makes it easier to access last mile delivery solutions, which can help boost capacity procurement and keep profits higher for those looking at driving jobs as a long-term career.
 Last mile delivery solutions are changing how shippers and carriers handle on-demand orders and local delivery. It is bringing a renewed focus on sustainability, faster and more affordable services, same-day delivery, and next-day shipping, and the need to balance this with rising costs and expenses. Customers are more willing to forgive minor delays and issues if the final delivery goes smoothly and their items arrive in good condition. And now more than ever, building a good relationship with industry leaders and businesses is vital to continued growth and success. Effective last mile delivery tracking makes it all easier.
Common Challenges in Last Mile Deliveries
Implementing last mile delivery solutions makes it possible for optimized supply chain solutions providers to stay competitive. Just as construction companies and retail businesses need to find a way to improve efficiency and cut costs, shippers and carriers need to streamline processes to address common issues and challenges with final-mile deliveries. 
The following challenges with TL and LTL load delivery options for the commercial and B2B shipment market can be addressed with last mile delivery solutions:
High delivery costs for specialized handling and delivery processes.

Lack of transparency and poor insight throughout the process of hand-off.

Interrupted communication and slow response to queries during shipments.

Multiple issues, failed delivery attempts, damaged cargo, and rejected loads.

Inefficient routes that lead to excessive miles, dead hauls, and downtime.

The unpredictability of changes in traffic, weather, and local conditions.

Lack of appropriate trucks, containers, infrastructure, and delivery tools.

Outdated delivery processes and

logistics technology

that lead to errors.

Failure to onboard and train team members on new systems and technologies.

Overall unsatisfactory experience for commercial customers
Proper implementation of last mile delivery tracking solutions can negate the impact of these challenges and provide practical and reliable options for addressing these and other difficulties when they arise. Shippers and carriers can no longer overlook final mile delivery options and services. Consumers are demanding reliable delivery solutions and transportation services. Optimized delivery protocols and last mile logistics tracking and delivery solutions can reduce the impact these and other challenges present.
Last Mile Delivery Tracking Solutions That Overcome the Headaches.
As a direct response to surges in e-commerce, online sales, innovative delivery, and advanced shipping services, last mile delivery solutions make it easier to overcome the supply chain's shared challenges and pain points. According to a Logistics Management report, "the outbreak of the pandemic brought forth a massive jump in U.S. e-commerce retail as stores temporarily closed and consumers remained hesitant to physically shop in stores once reopened. At its peak, e-commerce represented 16.1% of U.S. retail sales in the second quarter of 2020, but it has since leveled off to around 13% as of the third quarter of 2021." 
Today's tracking and monitoring solutions allow all involved parties to coordinate and collaborate on orders. This collective effort makes it easier to address specialized delivery needs or concerns and overcome common issues and challenges that interfere with the final shipment hand-off by LTL shipping providers in the final mile. Last-mile delivery tracking solutions and processes keep lines of communication open and allow for real-time adapting and scaling to ensure on-time delivery.
Importance of Technology, Automation, and AI/ML in Last Mile Delivery
 Last-mile delivery tracking and customized delivery options allow shippers and carriers to customize services to address the specific needs of construction and retail orders, including oversized, bulk, and even hazardous loads. Improving final mile delivery and hand-off ensures successful on-time in-full deliveries so profits remain high and expenses are kept low. 
A 2021 article from OnFleet highlighted this vital issue by pointing out that commercial companies and retailers can afford to be picky when choosing providers or deliveries because there are so many options available for shipping services. "This means companies have to foot that cost…Last mile shipping can account for 53% of a shipment's total costs. Companies typically eat about 25% of that cost themselves, but this number is increasing as supply chain inefficiencies are becoming more and more costly." 
Embracing modern technology, machine learning, artificial intelligence, and automated systems and processes improve last mile delivery solutions. Putting the best technology, the best data analytics, and the best innovative strategies in the hands of small move needs, such as apartment moves, ensures owners and managers capitalize on final-mile delivery services. 
Value-Added Benefits of Real-Time Tracking and Monitoring With Final Mile Deliveries
Last mile delivery solutions and real-time tracking and data analysis can improve delivery services, communications, and construction and retail deliveries options. The most significant benefit arising from final mile monitoring and delivery tracking is the ability to focus and customize based on end-business location and status. According to RetailCustomerService, "the technology behind real-time, map-oriented last mile tracking for product delivery is extensive. However, for any on-demand delivery company to be efficient, integrating location reporting services is a must. From customer locations to courier routes, location-based services are the technology behind real-time product tracking for last mile deliveries."
The value-added benefits that come from these enhanced, location-based, real-time delivery tracking services include:
Stops overpayment for unused cargo space or smaller shipments.

Reduced warehouse constraints and maintained inventory more effectively.

Gain access to pre-vetted and verified

carriers

and shippers.

Have support and dedicated customer service assistance.

Get better shipping rates and personalized delivery solutions.

Reduce overall environmental impact and maintain sustainability.

Achieve quicker delivery times no matter when orders get placed.

Master the ability to handle larger loads and shipments successfully.

Gain access to dedicated shipping lanes for direct delivery.

Ensure that cargo remains secure the entire time from load to unload.

Fast and reliable

same-day delivery

for businesses of all sizes.
Combining innovative API last mile delivery solutions and last mile delivery tracking automation improves overall delivery procurement and hand-off success from end to end. These value-added benefits only scratch the surface of what is possible with the correct delivery solutions for commercial and retail freight delivery.
Improve Delivery Procurement and Tap Into Innovative Last Mile Delivery Services With Help From GoShare   
The unique benefits that come from last mile delivery tracking features are the ones that truly make a difference for construction companies, retailers, and B2B suppliers. Customizing services and tapping into seamless tracking systems and delivery as a service (DaaS) for businesses can significantly improve last mile drop-offs and expedited freight deliveries. The goal of on-demand delivery with real-time load tracking is to optimize efficiency and customer satisfaction. 
The best news is that businesses and shippers do not have to stress about the details and figure out the logistical side of things independently. Partnering with a third-party last mile delivery provider allows instant access to platforms already set up and fully operational. Instant access to carriers, capacity, customers, and equipment makes it easier to create custom delivery services that offer real-time ETA estimates. Contact GoShare to learn more about the game-changing last mile delivery solutions available today.