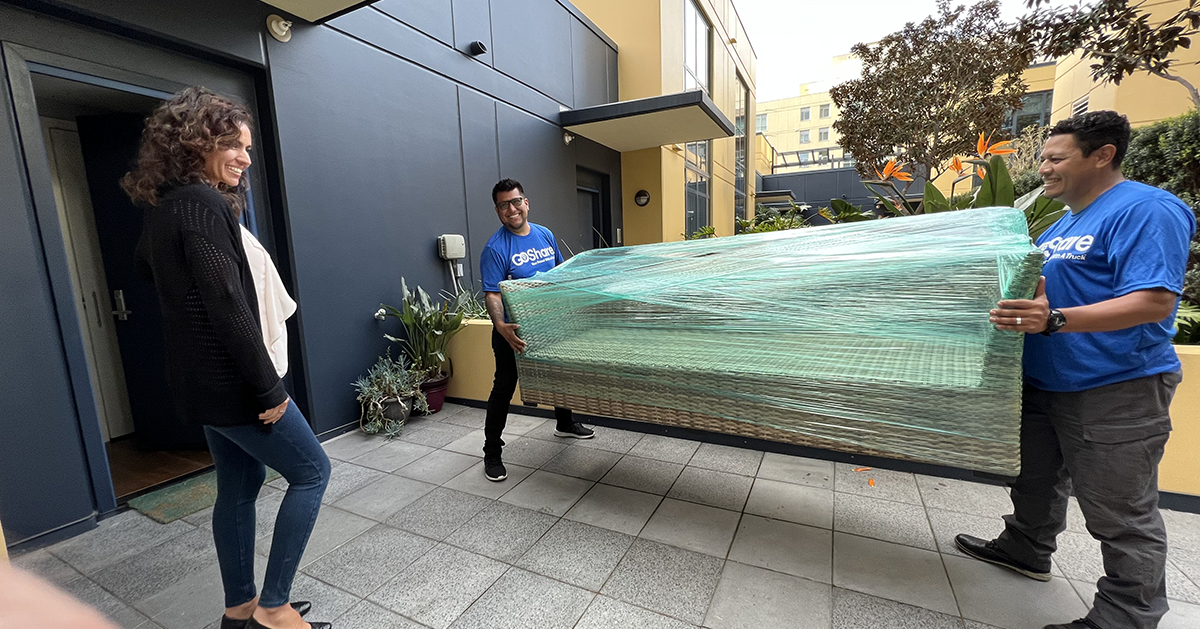 10 Reasons to Focus on Last Mile Retail Delivery for Cost Savings
10 Reasons to Focus on Last Mile Retail Delivery for Cost Savings
---
After the ongoing disruption and upheaval of the supply chain in the wake of the COVID-19 pandemic, few would argue that shipping services are anything but complex and involved. Even the most straightforward shipments can be complicated to manage, from the first mile to the last mile. But what they all have in common, whether the bulk of the shipping is done via air, ocean, or rail, is last-mile retail delivery. Last-mile delivery can make or break many shipping companies today. Covid has only served to increase the e-commerce trend, which has fueled more ordering and local shipping and growing demand for fast and reliable services and delivery options. Understanding last-mile fulfillment and focusing on this critical part of the shipping and hauling process will help shippers, carriers, and forwarders with their short-term and long-term delivery goals. 
What Is Last-Mile Fulfillment and Why It Matters 
Last-mile retail services are among the most important for delivery fulfillment. It is the final leg of the delivery, and the direct hand-off often has the most lasting impact on the customer. A poor delivery or drop-off can ruin an otherwise entirely positive shipment experience. Studies show that businesses that offer fast and reliable last-mile retail delivery services are more likely to retain their customers.
Keeping up with technology and innovations that make the last mile in the supply chain more streamlined is vital to ongoing success, especially with the rising demand for next-day and same-day deliveries. Completing orders as efficiently as possible is essential to managing shipments and overcoming supply chain disruptions. As SupplyChain247 pointed out in a 2020 article, "The application of technology in the last mile allows companies to better understand the final step of logistics. Regardless of what companies expect, the final mile can account for up to 20% of the total shipping cost of the product. Failures within the last mile will result in adverse customer experiences, and as last-mile moves to combine with… services to offer a better, bigger experience, the last mile is more important than ever."
As pressure continues to grow and more customers are looking at the finer details of the shipping services, last-mile costs will come into play more than ever. Maintaining reliable delivery services is vital for continued growth in today's market.
Reasons Businesses Must Focus on the Last Mile in the Supply Chain
Businesses and transportation service providers must remember to keep last-mile retail services in mind as they work to make their supply chain more efficient. Having a short term and long term strategy is key to success. Here are some reasons why transportation professionals are so focused on the last mile: 
1. Provides Customers With Fast, Reliable Delivery Services
Speed is the ultimate goal with final mile delivery. A 2018 global survey of shippers identified that 66% require next day delivery, and 50% also require same day delivery. Shippers, carriers, and delivery professionals can ensure customer needs are met by focusing on last-mile retail and providing reliable last-mile delivery service. The final leg of the shipment is when most unexpected delays occur, and last-minute disruptions can significantly impact customer satisfaction. Most consumers accept delays and changes to delivery ETAs if they were made known of them sooner and if they felt shippers were doing all they could to reduce the impact of delays.
2. Faster Response to Disruptions That Arise During Final Delivery
Disruptions happen despite the best planning and operations. When disorder impacts last-mile fulfillment, managers, drivers, and customer service personnel must be able to respond accordingly and quickly. Last mile deliveries can be impacted by, , labor shortages, equipment issues, weather anomalies, traffic issues, and other issues. Knowing when these events occur and having a backup plan to implement quickly ensures deliveries arrive on time in full as often as possible.
3. Keeps Customers and Businesses on the Same Page
Logistics technology plays a vital role in last-mile retail delivery, order fulfillment, and order tracking. Today's final mile and local delivery services rely heavily on integrated tech stacks, APIs and tools. Customers now expect things like real-time tracking and automated ETA updates. When drivers, managers, and customers have access to technology-backed last-mile delivery service, it becomes easier for everyone to stay on the same page. When everyone involved in the delivery can communicate it becomes easier to coordinate and collaborate to create seamless delivery experiences. 
4. Streamlines Communications and Creates Efficiency
Delivery efficiency was named the #1 challenge in a recent last mile delivery survey. Even with ongoing recovery and growth, there is still a great deal of inefficiency within the supply chain today. Last-mile costs continue to increase as capacity crunches loom, driver shortages continue, and customers demand fast last mile fulfillment. Shippers can help improve delivery efficiency with user-friendly delivery apps, APIs, and cloud-based platforms that make coordination fast and easy. Supply chain inefficiency can be overcome with technology for real-time communication between people and systems.
5. Saves Money on Fuel and Other Resources for Better Sustainability 
As consumers and businesses become more environmentally minded, sustainability within last-mile fulfillment services remains a  vital piece of the shipping puzzle. The financial and environmental costs associated with shipping and transportation continue to rise. As last-mile delivery costs increase, so does the need to offset those expenses. The gig economy gives businesses access to crowdsourced last mile delivery solutions which studies show are a more fuel-efficient and sustainable delivery solutions.  Crowdsourced delivery technology helps reduce returns, cut down on idle time, conserves fuel, reduces emissions, and gives access to more fuel-efficient trucks and vans. 16% of Americans have earned money via an online gig platform. Thoughtful final-mile execution can help keep the entire supply chain sustainable.
6. Last Mile Success Leaves a Good Impression With Customers
One of the biggest influences last mile delivery has on the overall success of the supply chain is the impact it has on customer experience. Successful deliveries leave customers satisfied and feeling good about their experience. Happy customers often become repeat customers, so it is vital that shippers, couriers, and last-mile carriers not overlook the importance of last-mile delivery services. Yet a 2022 survey, says Dan Berthiaume of Chain Store Age, found that 76% of customers that have an unacceptable delivery experience would adversely affect their decision to reorder from that company in the future. Avoiding delays and ending on a positive note gets easier with a clear focus on customer needs, experience, and satisfaction with last-mile delivery protocols and services.
7. Opens Doors For Local Business Collaborations and Affordable Delivery
Even large, nationally recognized shippers need help at times from local experts as each market has unique supply chain conditions. One of the benefits of successful last-mile retail delivery services is that it allows large and small companies to collaborate. A big company can utilize its connections to access fast and reliable shipping over long distances. They can then partner more efficiently with local couriers to speed up final mile delivery. This partnership can help lower overall last-mile costs and ensure more deliveries are made on time in full, even when curb-side and specialized delivery needs arise. 
8. Easier Time Overcoming Local Disruptions- Traffic, Weather, Delays & More
One aspect of last-mile fulfillment that often gets overlooked is the finer details involved with the final hand-off. Larger shipping companies have access to the capacity needed to move large loads cross-country. However, they may lack the smaller scale vehicles required to navigate crowded city streets and residential areas. Local disruptions and on-demand delivery constraints are easier to overcome for local carriers in many cases. This can include traffic and weather conditions. Advances in last mile delivery technology allow for real time traffic and weather conditions to be considered when providing customers with estimated delivery arrival times. Collaboration with other industry and 3PL experts can help keep the last mile in the supply chain on time. 
9. More Accurate Estimated Delivery Times for Warehouse Workers
Many of the delays associated with last-mile fulfillment often result from issues with warehouse management, scheduling conflicts and personnel shortages. It is possible to get better and more accurate ETAs and notifications with a solid final-mile tracking and monitoring system. This can help keep last-mile delivery costs under control and make it easier to manage personnel, keep customers informed, and manage the on demand logistics side of final-mile shipping. Last-mile delivery is a vital step in streamlining shipping services in today's volatile markets. 
10. Delivery Data and Analytics
A global survey of organizations identified that 95% believe that analytics is a necessary element of the services provided by their last mile logistics partners, but only 26% are satisfied with the current analytics capability of their provider. Leading retailers focus on using their delivery data and analytics to make their operations more efficient over time. Analyzing your last mile delivery cost will allow you to find inefficiencies, and identify low performing markets and low performing carriers. Freight costs do fluctuate based on everchanging supply and demand in addition to seasonality. Understanding the details of your last mile delivery data will lead to lower last mile delivery costs.  
Capitalize on Last-Mile Delivery Services and Local Shipping Options by Partnering With GoShare Today
Making the most of last mile delivery services, especially last mile retail pickup and deliveries is more crucial than ever when optimizing your last mile in the supply chain. Customers demand real time visibility and reliable last-mile fulfillment. Shippers and carriers both agree that it's important to keep last-mile costs as low as possible. Utilizing the latest technologies and an industry-wide focus on improving last-mile delivery services provide the competitive cost advantage shippers need. Contact GoShare today to learn how our final mile technology and a crowdsourced network of background-checked delivery professionals can improve the last mile delivery experience for your customers.