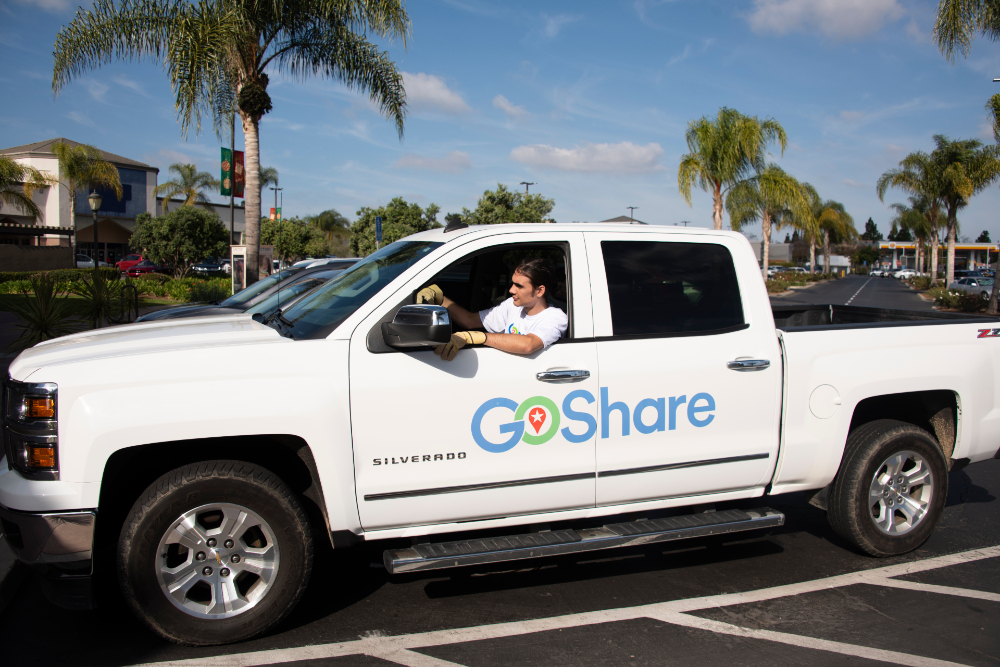 How to Set Up Curbside Pickup and Delivery for Your Business
How to Set Up Curbside Pickup and Delivery for Your Business
---
In response to an unprecedented pandemic, many retailers have been forced to shut their doors or modify their operations. Most have implemented strict cleaning policies, social distancing, and mask-wearing. 
Business owners are seeing a record-low volume of customers inside their brick-and-mortar stores, and a return to "normal" seems far from over. Individuals are being urged to stay inside or isolated except for essential needs. 
Adapting business operations during tough times is vital, and the retail world is already seeing a digital transformation as local businesses have begun to broaden their approach in terms of how customers can purchase their products. 
Curbside pickup orders have surged over 208% and home delivery requests are on the rise. Businesses that can add these options for their customers will be more likely to recover from the economic downturn caused by pandemic conditions.
What is Curbside Pickup?
Curbside pickup means any orders that are retrieved from outside of the physical store, making it a safe and convenient way for customers to pick up their purchased items. This includes orders placed via a phone number, mobile app, or e-commerce website. 
Curbside pickup is a straightforward concept, but things can get a bit complicated if a business owner is looking to incorporate this order method into their operations. 
Here are some important steps to follow if you want to learn how to set up curbside pickup and delivery for local businesses.
1. Incorporate a "Curbside Pickup" Option  Into Your Ordering Process
Retail businesses generally have varying ordering methods, but all of them should include an option to select "curbside pickup" for their customers. Whether you decide to take orders through a phone call, app, or website, it is vital to provide a way for your customers to choose curbside pickup with ease. 
Via Online Ordering
If you run your own online store and have a shopping method for customers to purchase your products through a website or app, then you are already halfway through offering curbside pickup. Otherwise, you will want to research how to create a website or app geared towards online ordering and e-commerce.
Various e-commerce platforms and plugins can be added to your website or app, and they typically have an option in their settings for business owners to enable certain shipping methods. This includes curbside pickup, allowing you to select specific regions and products that are available for that method. You may also choose to charge an additional fee if curbside store pickup has a negative impact on your operating costs. 
Via Phone Ordering
If you choose to forego online orders and prefer taking orders via a direct phone line, then your business should have protocols in place to ensure that ordering for curbside pickup is a seamless process. This means that you may want to set up a text messaging system to inform customers when the order is ready for pickup. Similarly, you may want to instruct your customers to text or call a specific phone number that handles shipping and delivery upon their arrival at the pickup location.
2. Advise Customers on How to Pick Up Their Curbside Orders
Once your customers have finalized the ordering process and chosen curbside pickup, you should advise a simple way for them to pick up their purchased goods. 
Let Customers Use Their Own Vehicle
One method that doesn't take much effort on your part is to simply have customers drive to your physical store with their own vehicle. This can drastically help lower logistics costs, but it can also bring less attention and reach to your business for people who prefer convenience, live far away from your store, or do not own the right-sized vehicle to fit their ordered items.
Outsource Your Curbside Pickup and Delivery
An easier method is to use a 3rd party logistics provider that can pick up the ordered goods for your customers. Same-day delivery services like GoShare are a great solution for local pickup and delivery, essentially acting as a for-hire fleet on demand for businesses.
GoShare requires their delivery team members to follow these safety procedures. In addition, all drivers are background checked and pass vehicle inspections. Customers receive push notifications throughout their project, so they know when their item has arrived at their home. Payment is done virtually with your credit card. 
GoShare offers a variety of vehicle types, ranging from cars and SUVs to pickup trucks and cargo vans, to support safe delivery of your products. And, your customers can be assured that GoShare drivers are available for curbside pickup and delivery same-day on demand, or in advance.
3. Create a Curbside Pickup Space and Train Your Staff
Regardless of the curbside pickup and delivery method you choose to provide for your customers, it is important to designate a specific area and arrange training for your employees to properly complete pickup orders.
Firstly, you should carve out a 'pickup and delivery' zone near your physical store. This can be done by placing signs near the zone and providing detailed instructions and directions via phone, app, or website.
Likewise, your staff should understand the logistics process and how to direct customers the right way if they get lost or confused. This includes assigning roles to employees, such as taking orders via phone, packing goods, and handing out orders. Additionally, if you use a 3PL for curbside pickup and delivery, your staff should know the ins and outs of requesting their service and advising the delivery drivers on how to safely pick up and drop off an order.
4. Promote Your Curbside Pickup Option
Finally, adopting an effective marketing plan to advertise your unique "curbside pickup" service is essential if you want to continue growing your business through the pandemic. 
Spreading awareness of curbside pickup can be accomplished through in-store signage on windows or throughout your website, social media, and community platforms like Nextdoor or Craigslist. Consider offering free trials, discounts, or coupons as well to customers who request curbside pickup, or using targeted ads to drive new customers to your local pickup and delivery service.
Additional Resources
If you found this article to be helpful, check out other posts for on-demand delivery help and tips.