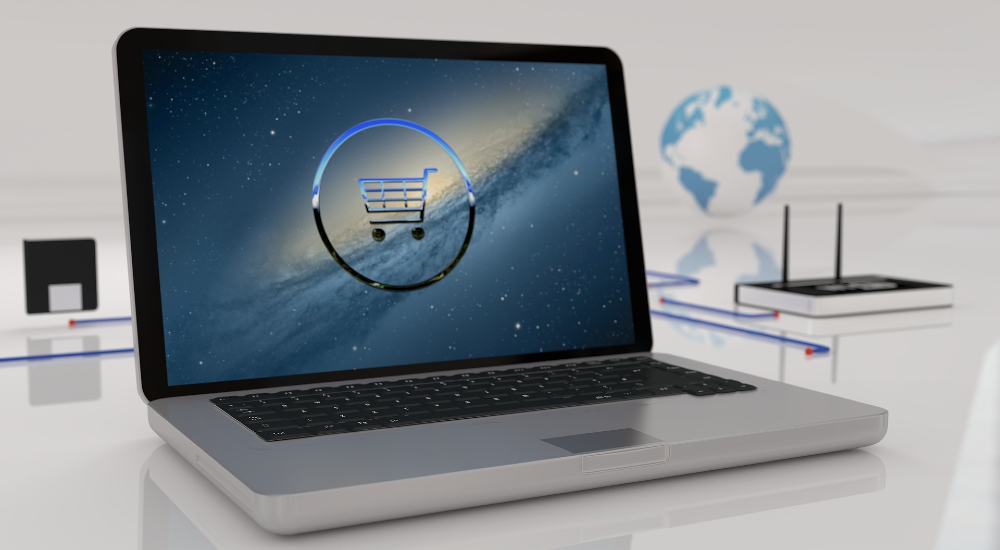 The Importance of Last Mile Delivery for E-Commerce
The Importance of Last Mile Delivery for E-Commerce
---
The advent of electronic commerce has dramatically changed the way businesses operate today. From speedier logistics to increased automated processes, physical stores and online retailers are leveraging technology like never before to match the growing consumer expectations brought upon by e-commerce. 
Companies like Amazon and eBay have spurred innovation and increased consumer demands relating to the transportation of goods. In fact, over three-quarters of online shoppers want their orders shipped the same day. With e-commerce retail sales worldwide projected to grow to $6.54 trillion U.S. dollars in 2022, businesses are realizing the huge potential for success if they focus their efforts on creating an efficient system for last mile delivery.
Last mile delivery refers to the movement of goods and services from a transportation hub to the final delivery destination. Customers expect nothing less than a fast and simple process for online shopping and delivery to their homes. As the digital transformation in retail moves toward e-commerce, it's crucial for businesses buying and selling products online to adopt an effective business model that supports last mile delivery on demand. 
The Challenges of Last Mile Delivery in E-Commerce
E-commerce has led to a shift in shopping habits and the normalization of expedited delivery times. But, achieving an efficient supply chain is easier said than done, especially when it comes to small businesses. 
The necessity for e-commerce stores to offer same-day delivery places a tremendous strain on budgets. Additionally, businesses that sell online must account for inconsistent deliveries due to the seasonal demands of certain products. Online businesses seeking to attain customer satisfaction must avoid the last mile problem, which is often cluttered with costly fleet expenses and slow logistics processes.
One last mile delivery option for e-commerce businesses is to own a comprehensive fleet of trucks and vans. However, this method requires a huge investment of time and capital to get started. When you factor in the total cost of vehicle ownership and maintenance, along with employing a dedicated team of drivers, running a massive fleet becomes increasingly demanding as your online store expands.
Relying on a traditional logistics company can help alleviate some of the cost and time issues that come with owning a fleet. But, online businesses that adopt this strategy must sacrifice the control and convenience of fleet ownership. When using a traditional logistics company for last mile delivery, this often means adhering to strict schedules and deadlines. And, because deliveries are conducted through a route, shipping delays are common and unavoidable.
Enhancing Your E-Commerce Business With a Virtual Fleet
Many e-commerce stores are turning to on-demand fleet services and apps to provide an effective last mile delivery solution for their customers. A delivery service that appeals to both business-to-consumer (B2C) and business-to-business (B2B) elements is highly sought after. But, what if it's entirely digitized as well?
Keeping your operations streamlined through digitized deliveries is simple and easy with GoShare. GoShare is a delivery app that connects businesses with a network of vetted drivers who own trucks and vans to help move and deliver items on demand. Think of it as your own virtual fleet that's just a tap away, which is perfect for businesses that specialize in e-commerce.
If your e-commerce store contains a wide range of small and large products, GoShare allows for the convenience of different vehicle options. Ranging from pickup trucks and cargo vans to box trucks and even traditional cars, the selection of vehicles allows for e-commerce businesses to tailor their last mile deliveries according to their exact needs. 
E-commerce businesses that leverage an efficient last mile delivery system are able to succeed at fulfilling customer preferences. 66% of millennial online shoppers say they want e-commerce sites to offer a 1-hour delivery option in metropolitan areas. Moreover, 90% of the shoppers track the delivery status of their online orders. Luckily, online businesses that use GoShare can expect a driver at their pickup location in less than an hour. And, the GoShare app provides precise real-time tracking of every step in the delivery process, from pickup to drop off. 
GoShare's virtual fleet makes it a smooth transition for e-commerce businesses to serve their online shoppers with quality service and on-demand last mile delivery.
To learn more about how GoShare can help e-commerce businesses with last mile delivery, visit GoShare.co/Business.
Additional Resources:
If you found this article helpful, check out these additional posts for more information about the logistics and last mile delivery industries.