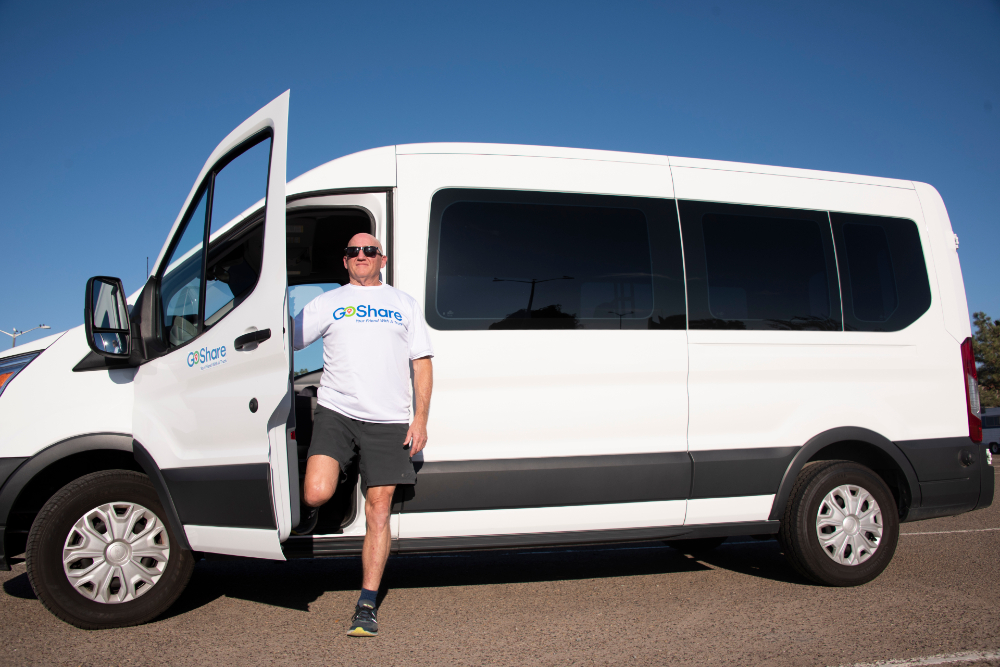 What is the Average Cost of Courier Delivery?
What is the Average Cost of Courier Delivery?
---
Courier companies take into consideration a range of factors to price their deliveries. The speed and distance traveled play a major role in determining the average cost of delivery from a courier service. Other factors such as vehicle type and the size and weight of items are equally important for calculating an accurate courier delivery price.
As a business owner, it's vital to find the most cost-effective delivery method for you and your customers. Optimizing operational efficiency through supply chain solutions like logistics technology and an affordable 3PL is the best way to fulfill their demands and meet your goals. Whether you run a small boutique shop or a large retail chain, you should take into account these various factors that dictate the average cost of courier delivery.
Distance and Time
Pricing among courier delivery services is generally determined by one of two ways: distance traveled or time spent on the road. 
Distance traveled is measured by the number of miles it takes for a courier vehicle to deliver from the pickup to drop off location. For example, a courier company may charge $1.50 per mile driven using a car, or $2.00 per mile driven using a pickup truck or cargo van. As such, your total cost of delivery will partially depend on the amount of miles driven from project start to finish.
In contrast, you may find that certain courier companies offer delivery based on an hourly rate. For example, an hour-long delivery project may equate to a total of $45, or 75 cents per minute. Or, the project may only last 15 to 30 minutes instead, resulting in a $11.25 or $22.50 delivery cost, respectively.
Size and Weight
The size and weight of your items being moved can influence delivery pricing as well. Some courier companies charge an overweight fee of 10 cents per pound if an item surpasses 50 pounds. Additionally, lumber deliveries or furniture deliveries typically call for vehicles such as pickup trucks and box trucks due to the hefty size and weight of the items. The use of these larger delivery vehicles generally result in an increase to the overall cost of courier delivery.
Speed
The speed of delivery can have a significant impact on the average cost of a courier service. If one of your customers needs a time-sensitive delivery of medical supplies to his or her job site, it's essential to swiftly meet that request. Unlike on-demand apps like GoShare, however, most traditional courier shipping services carry a $10 and over surcharge for door-to-door delivery options like same-day delivery, after-hours delivery, or weekend and holiday delivery.
An Affordable and Fast Delivery Courier Solution Without Surcharges
GoShare provides a fast, easy, and affordable solution for courier delivery. Connect instantly with local delivery professionals who own cars, SUVs, trucks, and vans. Booking a delivery courier with GoShare means you no longer have to worry about extra fees for overweight items or surcharges for premium delivery options. 
Using the GoShare app or website to book your delivery order is a seamless process. Simply enter your pick up and delivery locations, along with your item details. Depending on the size and number of items, you can request for a standard car or SUV, pickup truck, cargo van, or box truck.
If you think additional help is necessary, book for two delivery professionals instead of one. Delivery professionals in the GoShare network have passed strict vehicle inspections and background checks, so you can safely avoid potential criminal behavior or scams. Plus, GoShare's comprehensive cargo insurance policy ensures that your cargo is protected in case of damage. 
Once you approve your order, you can expect your items to be picked up in as little as half an hour and track your order status in real-time.
GoShare's simple pricing model is based on the above factors, including time, vehicle type, item size and weight, and number of delivery pros. You can schedule a project for same-day delivery on demand, or in advance. Plus, GoShare and its accommodating customer service team are available on weekends and most holidays. Regardless of these delivery preferences, the cost of courier delivery remains the same. Check out www.GoShare.co to learn more.
Additional Resources
If you found this article to be helpful, check out other posts for on-demand delivery help and tips.