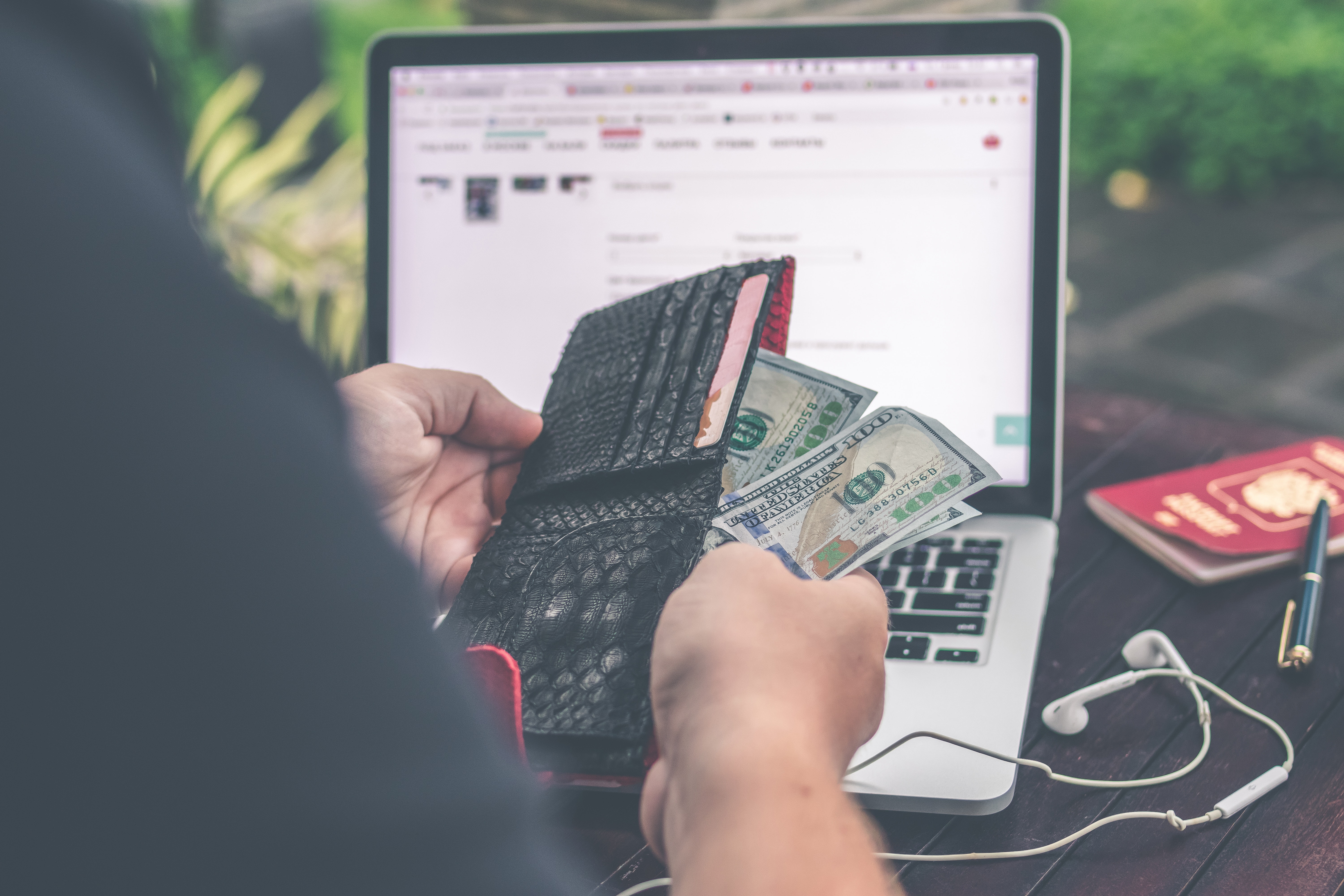 Top 10 Most Common Craigslist Scams
Top 10 Most Common Craigslist Scams
---
Online marketplaces have enabled individuals to connect directly with others in their community. Local listing services, including Craigslist, Letgo, and Offerup, allow you to conduct a virtual yard sale in the comfort of your own home. The benefits of using these services over print classifieds or yard sales are numerous.
Free listings allow sellers the opportunity to wait and relist until they find a buyer willing to pay the item's real value. No longer are you forced to accept half of what something is worth, just to get it off your front lawn at the end of your garage sale. Sellers can also list a lot or a little. No need to wait until your pile has grown large enough for a garage sale. If you only have one item to sell, sell just that item. Online marketplaces benefit buyers too, allowing them to search quickly for the items they want, and negotiate a price before they drive to the location to purchase and pick up.
Unfortunately, there are scammers out there ready to take advantage of a convenient, public platform to steal, defraud and scam. Craigslist scams can be difficult to spot. Criminals are crafty and creative in designing their scams to look as real and legitimate as possible. Be on the lookout for anything that looks or feels off, and when in doubt, don't meet up or purchase an item.
Below is a list of the ten most common Craigslist scams and how you can avoid them.
Fake Tickets: Fraudulent tickets are one of the most common types of scams of Craiglist and other community listing pages. Scammers sell counterfeit tickets that look astonishingly realistic. These fake tickets may even include watermarks and holograms. Fake ticket scams on Craigslist may include concerts, events, and even airline tickets. Get your tickets from a reputable site, such as Ticketmaster or the actual venue, to avoid this common and expensive scam.
Money Orders and Checks: If a buyer requests or a seller tries to pay you with a money order, wire transfer, or check, this should be a red flag.  Similar to counterfeit tickets, scammers and criminals are able to replicate fake packing slips and money orders from reputable companies. Checks may also be fraudulent, or simply not have enough money in the account to cover the deposit. Don't accept money orders or checks as payments for items listed on Craigslist.
Overpayment Scam: This scam is most common in the used car section but can be used for other items as well. The scammer poses as a buyer from out of the area, either out-of-state or out-of-country. They offer to purchase your item from Craigslist, but accidentally overpay for the item. The seller requests you to immediately wire back the excess payment. Meanwhile, they or a friend pick up the item. In a few days, the seller discovers that the check or money order was fraudulent. The seller has lost the "excess payment" they returned to the buyer as well as the item they were originally selling.
Partial Payment: If a seller asks for partial payment before shipping the item, be on the alert of a scam. In these instances, scammers often accept your payment and never ship the item. In fact, the item probably never existed. Craigslist should be used for in-person transactions. If looking out of your area for an item, stick to eBay, Etsy and other online marketplaces built long-distance transactions. These marketplaces often have guarantees to protect you in the case of fraud. There are no fraud protection or repayment recourses with Craigslist.
Fake Rentals: In this scam, the listing party will post images of a home, apartment or condo in the home rental section. These images are often stolen from elsewhere on the internet. The price is usually very affordable and may seem like a great deal. However, when a renter reaches out, the scammer will make excuses for not being able to let the renter on the actual property. This may include being out of town or other renters on the property. However, to secure the lease, the prospective renter will be pressured to wire the deposit plus first-month advance. Once they do so, the scammer and listing will disappear with the money.
Fake Website: There are many links on the web that will lead you to fake listing sites. These fake listing sites may include fake Craigslist sites or Craiglist listings that lead you to fake versions of other sites (such as Western Union, etc.). Criminals may set up a site with an alternate ending, for example, .org instead of .com. They also substitute similar letters such as replacing a lowercase l with a 1. Always check to make sure the site you visit has an https, indicating it's encrypted. Be wary of any website asking for private or sensitive information.
Phony Escrow Sites: As a variant of the fake websites discussed above, Craigslist buyers should also be wary of phony escrow sites. Escrow companies are used to hold money during a transaction, and only transfer the money once a deal has been satisfied. They are commonly used in the buying and selling of homes or other expensive purchases. A seller offering to use an escrow company to hold the money may make a buyer feel more at ease. However, they will often link to illegitimate websites. These fake escrow sites look like the real thing, but have been created by criminals and scammers to steal your money and personally identifying information.
Not Local: Craigslist was created as a community classified, enabling neighbors to set up face-to-face transactions. If the lister doesn't live in your area or refuses to meet in person, this is a good indication of fraud. Not local listings are often accompanied by requests for wire payments, phony escrow sites, and other scams listed here. If and when you do plan your in-person meetup, take some steps to ensure your safety. Meet in a public place and bring a friend.
Foreign Job Listings: If a foreign company is offering to pay you simply for receiving payments from US-based customers on their behalf, this is a fraud aimed at acquiring your bank and personal information. When evaluating Craigslist job postings, research the company to make sure it is reputable. Does the company have a US-based headquarters? Is this job also posted on their career page or other sites? Do they have an HR department and hiring/interview process? If someone offers to hire you with no background check or interview, it may be a Craigslist scam.
Too Good to Be True: If something on Craigslist feels too good to be true, proceed with caution. If a seller is listing something well below market value, this should be a red flag. The item may be a counterfeit, broken, or not as presented. Misrepresentations could include counterfeit tickets, animals fraudulently sold as purebreds, vehicles with salvaged titles, and more. Or, scammers be listing items they don't have as a way to entice you to send an advanced payment. This works the other way as well. If a buyer offers to pay more than your item is worth if you'll accept their check or money order, be wary.
Craigslist is a helpful marketplace that facilitates the easy exchange of used goods in many communities. By using it with caution, you can still find great deals and make extra money by selling your unneeded items. Following these guidelines to help stay safe on Craigslist.
Need help with a Craigslist pickup?
Found the perfect piece of furniture on Craigslist, but don't know how to get it home? GoShare is Your Friend with a Truck™. Whether it's a couch, cabinet, or new TV, GoShare can help. Our Delivery Pros are available to assist with Craiglist pickup and deliveries in under an hour. Get a free estimate here.