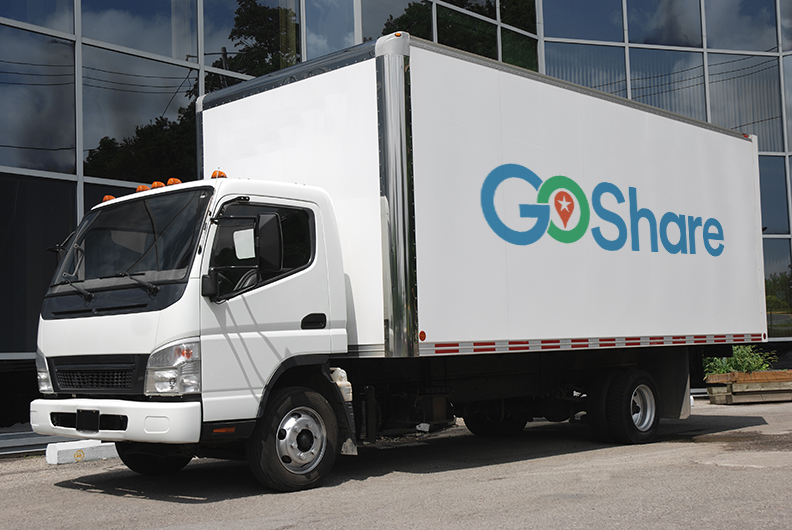 Navigating Rising Costs in the Trucking Industry
Navigating Rising Costs in the Trucking Industry
---
Year over year, the cost of doing business in the trucking industry steadily outpaces national inflation. 
According to the  American Transportation Research Institute's (ATRI) recently released annual report, costs for motor carriers in the for-hire trucking industry increased by 7.7 percent over the previous year. The costs for private fleets rose 7.9 percent, according to the average cost per mile tracked by the National Private Trucking Council (NPTC). This is more than three times the average U.S. inflation of 2.4 percent over the same time period. 
Unfortunately, because shipping rates aren't growing at the same steady rate as these costs, the motor carriers are left shouldering the burden of many of these increases. 
Motor carriers are facing increases across the board. 
The cost of keeping vehicles on the road is rising. Diesel fuel costs jumped 17.7 percent year over year. Repair and maintenance costs have been steadily increasing for many years. They have gone up 24 percent since 2012 and 65 percent since 2008. 
The ATRI study found that increases were due to the higher expenses associated with diagnosing and repairing the sophisticated electronic components found in the newer vehicles. In addition, the shortage of qualified diesel technicians was also cited as a reason for rising costs. 
Insurance premiums went up 12 percent. The cost spikes are partly attributed to rising vehicle prices. Newer vehicles have a higher value and, therefore, higher premiums to insure that total value.
The rise in insurance premiums can also be traced back to the increased risk of litigation. Juries are increasingly awarding large, multi-million dollar claims to victims and their families in cases of serious accidents with injuries or fatalities. 
In the past, brokers and trucking companies that relied on independent owner-operators were insulated from legal consequences in the event of a serious incident. But, an increasing number of brokers are being held vicariously liable for the actions of their contractors. Juries are awarding multi-million dollar damage claims to defendants, leaving motor carriers, brokers and insurance providers on the hook for these payouts. 
Driver shortages have created a competitive wage environment, with average pay per mile growing 7 percent and the cost of benefits rising 4.7 percent. The ATRI report notes that over 55 percent of professional truck drivers are over 45 years old. Meanwhile, only five percent of all truck drivers are between the ages of 20 to 24. As the older generation of drivers retires, shortages will become more severe. 
For retailers and distributors operating private fleets, the increased costs may leave many wondering whether maintaining this service internally is financially viable. 
And yet, many in the retail sector don't have a choice. Customer expectations for last-mile delivery have never been higher. According to Deloitte's annual consumer study, in 2015, 63% of consumers felt that getting an item in 3-4 days was fast. Just three years later, in 2018, just 25% of consumers felt the same. 
Call it the Amazon effect, but whether it's a toothbrush ordered online or a new dining room set purchase in-store, consumers are no longer content waiting for their items to be delivered. Many are looking for next-day, same-day, and on-demand options.
Many retail establishments are turning to virtual fleets in order to balance costs while continuing to offer the high level of service demanded by customers.
Virtual fleets like GoShare leverage large networks of local independent delivery professionals and fleets. 
When you place an order on the GoShare app or website, the project details are sent out in real-time to nearby contractors registered to the network. Shippers are instantly able to get their project details into the hands of dozens of nearby professionals. They are matched quickly to a driver with the capacity and availability to handle their load. 
By using GoShare's virtual fleet network, retailers and distributors are able to avoid overstaffing as well as paying to retain drivers and vehicles during slow periods. Large retailers, supplies, and distributors across the country are adopting on-demand platforms as a primary or supplementary tool in their supply chain networks. 
Virtual networks are also attracting a new type of client. In addition to businesses, individual users are employing these solutions for last mile delivery, local hauling, and other personal needs. 
GoShare's easy-to-use system guides users through the process of creating a project request, helping them standardize the information and provide clearly defined expectations as well as a fair estimate. This allows individuals users that may not have had access to professionals at this level to make requests through the network. So long as they have a verified payment method and their project meets the standards of the platform, it will be pushed out to professionals within the virtual network.
New technologies like GoShare do not need to be competitive with existing fleets. They can be an ideal partner. The rise of on-demand technologies in the local freight market creates an opportunity for fleet managers. On-demand service platforms have loads, but don't employ drivers or maintain vehicles. 
By partnering with on-demand platforms, forward-thinking fleet managers have a new resource to find local projects and loads for their trucks and vans. Fleet managers using on-demand services are able to keep their trucks and vans moving on slow days by accepting same-day projects and keeping idle vehicles active. They are uniquely positioned to benefit from new on-demand technologies.
No relief is expected from upward trends in fuel, maintenance, and insurance premiums. As costs continue to increase, both shippers and motor carriers will need to implement creative solutions like virtual networks to control expenses and remain competitive. 
Using creative problem solving and the hard-working attitude that truckers have long been known for, the industry will weather these financial pressures and continue to thrive.
Additional Resources
If you found this article helpful, check out these additional posts for more information about the logistics and last mile delivery industries.