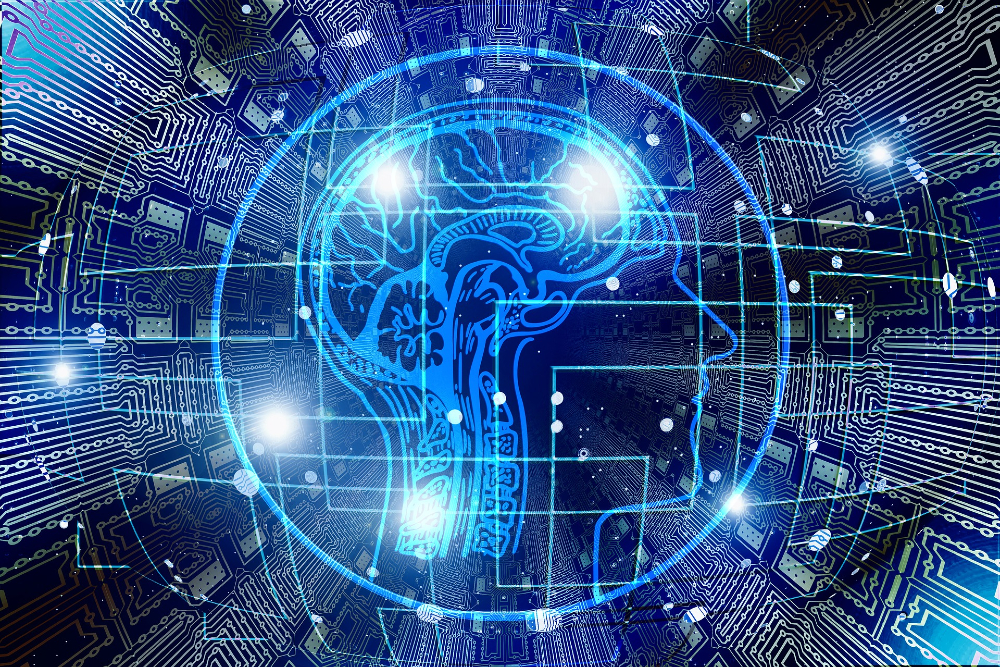 Why Robotic Process Automation is Essential in Logistics
Why Robotic Process Automation is Essential in Logistics
---
The digital world has embraced automation to the fullest, and its rapid progression is leading to the abandonment of labor-intensive manual processes that continuously slow down today's businesses. The looming path to robot takeover is evident; the global AI market is set to reach $190.6 billion by 2025, and AI implementation is predicted to boost the global economy by up to $15 trillion by 2030.
Think about how much time you spend reading and responding to hundreds of emails, managing countless documents, and manually tracking individual orders on a daily basis. The sheer number of menial tasks and the high volume of data entry can be overwhelming to process, creating operational inefficiencies that can drag down a business.
The Rise of AI
The transportation and logistics industry is experiencing a digital transformation towards automation technology and artificial intelligence (AI). As new technologies continue to develop, businesses are finding innovative ways to eclipse old, laborious processes. Legacy systems, repetitive tasks, and monotonous behaviors that typically require human exertion are now being replaced by automation tools and fast-acting robots. By 2022, it is expected that 42 percent of task hours will be completed by machines. 
The advent of business process automation has created valuable opportunities for businesses to enhance their supply chain and limitlessly grow their infrastructure. Robotic process automation (RPA) is an intelligent automation software that combines machine learning, natural language processing, and artificial intelligence to mimic a human worker's manual, rule-based tasks. This means that lower-level duties such as reading emails, calculating quote rates, and inputting data can be automated with RPA, allotting more time for companies to focus on higher-level strategies.
Logistics and RPA
Businesses with RPA implementation are able to effectively streamline the workflow, reduce operating costs, and improve efficiencies. In particular, businesses that deal with logistics and transportation reap the benefits of RPA in its entirety. 
Clients and customers that request constant deliveries on a daily basis can make it demanding for a logistics company to keep up with the number of orders. Documentation is scattered, project details are lost, and payments and shipments are delayed. The RPA solution hinges on smart and accurate documentation that ensures orders are successfully fulfilled. Fast invoice processing, electronic data exchange, and automatic storing of information allow for logistics companies to maintain a high degree of organization in their operations.
Besides greater operational efficiency, RPA software is a valuable tool for increasing customer satisfaction through integrative communications and precise tracking. If a customer requests the shipment of fragile goods to be delivered same-day, it's essential for businesses to meet those demands by thoroughly guiding the customer through the process until completion. This means providing up-to-date notifications on every step of the delivery project, from pickup to drop off, and real-time tracking to know exactly when the order is processed, shipped, or delayed. RPA offers logistics businesses with the necessary tools to accomplish these goals. And with less focus on small tedious tasks, businesses can re-concentrate their human efforts on building an engaged customer service team.
The role of RPA in transportation and logistics is evidently important, and its impact is becoming more resounding as we head into a digitized future. Businesses that were reliant on manual labor no longer need to worry about the effects of human error and can instead leverage the power of automation tools to provide quality services and products. In order to thrive in this technological age, businesses must be willing to adapt to change. Whether that means adopting the help of a virtual fleet that specializes in digitized deliveries or simply incorporating a chatbot to assist with customer demands, logistics businesses that embrace RPA are bound for success.
GoShare's RPA Solution
If you own or are part of a business that depends on the speedy transportation of goods to meet customer demands, then GoShare is the perfect RPA solution for you. GoShare acts as a virtual fleet, connecting businesses to a comprehensive network of drivers who own pickup trucks, cargo vans, and box trucks to help move and deliver your items on demand. This matching service takes place digitally through our app or website.
GoShare leverages RPA by employing a seamless delivery experience. The GoShare app contains a simple user interface and booking flow with step-by-step instructions to guide you through the process. During booking, you will have the flexibility to choose one or two helpers with a pickup truck, cargo van, or box truck. You may schedule in advance, or book for same-day delivery on demand. Orders are matched in real-time with available drivers within minutes – no human brokering needed. 
The GoShare platform relies on RPA software to supply businesses with important details and constant updates on an order so that they can focus their operational efforts elsewhere without worry. Project information and status are tracked in the app, and push notifications are sent out during each step of the delivery process. This ensures that businesses are always kept up to speed on when and where their delivery is at all times. Payment is done through the app and billing happens automatically so you can avoid keeping extra cash on hand. 
GoShare's automated matching process and efficient delivery system succeeds at meeting customer demands in a timely manner. Whether you need a large shipment of construction parts delivered to the job site in less than an hour or a bulky sectional to display in your furniture store by next week, GoShare has you covered. Through GoShare's RPA technology, the convenience of on-demand moving and delivery is in your hands.  
To learn more about how GoShare can help businesses with on-demand deliveries with RPA integration, visit GoShare.co/Business.
Additional Resources:
If you found this article helpful, check out these additional posts for more information about the logistics and last mile delivery industries.