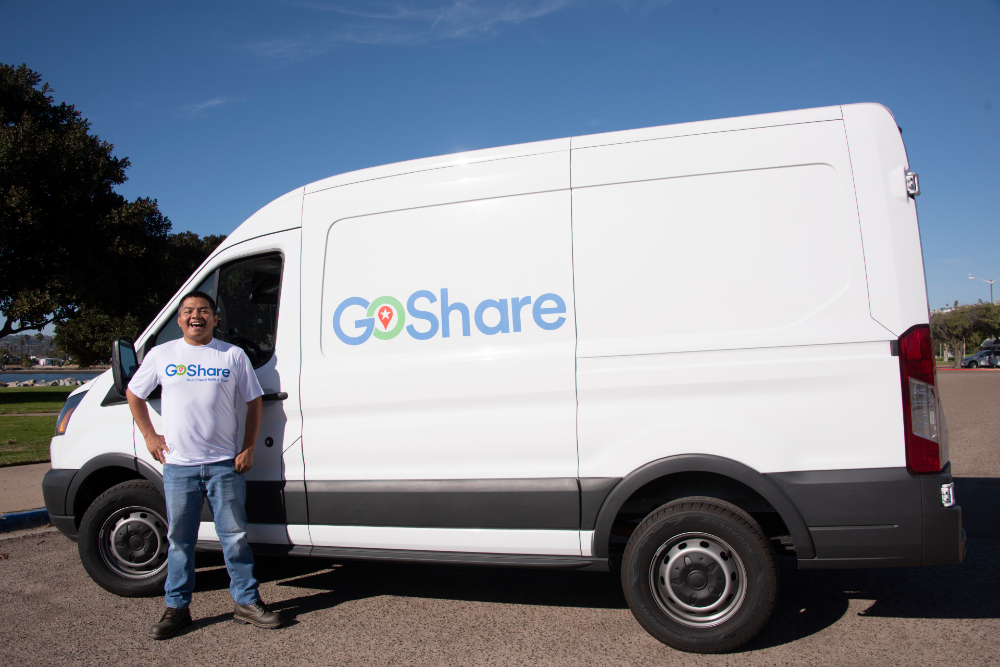 What to Look For When Choosing a Courier Service
What to Look For When Choosing a Courier Service
---
Whether you run a small e-commerce business or a large retail chain, it's common to run into situations where a time-sensitive delivery must be completed. For example, a potential business partner might insist that a particular document be signed before the workday ends. Or, one of your customers may want same-day delivery for an urgently needed item. Either way, utilizing a courier delivery app can help you maintain operational efficiency and meet important business goals.
Finding the best courier service to match your delivery needs requires smart planning and research. While the speed of delivery tends to stand out during the decision-making process of choosing the right courier service, a number of equally important factors can drastically affect your delivery experience for better or worse. 
Take a look below at our top tips on what to look for in a courier service so you can successfully satisfy customers, save money, and grow your business.
Speed
Delivery speed for courier delivery services is becoming increasingly important as technology advances. Since the advent of e-commerce giants like Amazon and now Shopify, there has been a growing demand for same-day delivery that stems from rising customer expectations. According to a study on last mile-logistics by McKinsey Consulting, 23% of consumers would pay a premium for same-day delivery. Furthermore, McKinsey's research indicates that same-day delivery will make up 20 to 25 percent of all parcel deliveries by 2025.   
Being able to place an expedited order for faster delivery times is vital to attract and retain customers. It's clear that same-day delivery is slowly becoming the norm, and many courier companies have already adopted this 'on-demand' strategy. 
What does this mean for business owners looking to make logistical improvements? When hiring a courier, you should carefully assess their delivery options. If a certain courier service doesn't provide same-day delivery, that should set off a red alert in your head to reconsider your choices. If all couriers are offering same-day delivery, then take the extra step to research how fast it is. Some courier delivery apps like GoShare are able to get a driver out to you in less than an hour, which can be a huge timesaver for your business.
Pricing
Pricing plays a crucial role when determining the best courier service for your business. You should seek affordable rates that can help save money in the long run, especially if your business involves absorbing shipping costs into its pricing model for customers. And thanks to the growing trend of normalizing delivery on demand, several courier companies have pivoted away from charging absurd fees for that luxury. 
However, It's important to note that cheap pricing can also work against you due to limited delivery options and a quality decrease in your delivery experience. There are still plenty of courier delivery services that refuse to offer same-day delivery unless a high premium is paid for it. Likewise, couriers may offer more expensive rates in exchange for better tracking information and greater peace of mind that your delivery will end smoothly. So, try to strike the right balance between pricing and other factors when deciding on a courier company to go with.
Convenience
A courier service should be easily accessible and readily available at a moment's notice. It can often be troublesome and time consuming to deal with long wait times and delayed customer service when using a traditional courier service. 
Luckily, technology has made it much easier for courier companies to create a user-friendly delivery experience. By taking on a mobile-centric approach and developing an on-demand delivery app to streamline logistics, couriers can successfully broaden their level of service to a larger group of consumers who seek convenience. 
Whether your business is lacking in distribution center to store fulfillment or last-mile delivery support, a convenient courier service helps organize the delivery process. The courier you choose should be able to provide an easy-to-use booking flow through an accessible app and website. It should also contain up-to-date tracking and real-time notifications on an order's status from pickup to drop off, allowing you to effectively manage your deliveries in an accurate and timely manner. 
Reputation
Couriers that have a reputation to uphold typically make a greater effort to onboard reliable drivers and hire a communicative customer service team. The last thing you want is to divert your attention away from high-priority activities of your business to deal with delivery issues with your courier instead. 
When choosing the right courier company, it's important to make sure their vetting and hiring processes are legitimate and appropriately conducted. GoShare is a courier delivery app that ensures its drivers are fully insured and have undergone rigorous background checks. Successful couriers should be able to meet these demands for quality drivers. Additionally, you should seek a courier service that incorporates a streamlined method for its users to reach customer service support, such as live chat functionality through its app or website.
Additional Resources
If you found this article to be helpful, check out other posts for on-demand delivery help and tips.