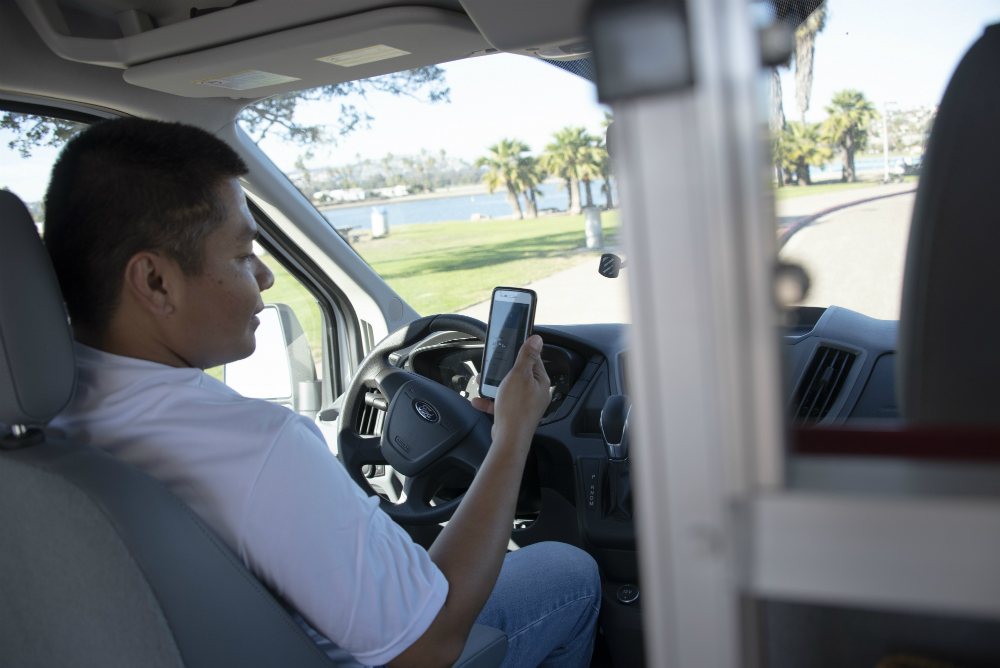 Why Use a Truck Loads App
Why Use a Truck Loads App
---
Looking for truck loads to help build your trucking or transportation business? 
If you own a pickup truck, cargo van, or box truck, use a Truck Loads App like GoShare to connect with local businesses and customers in real-time. It's the perfect way to find freight and local gis while building your delivery business. 
Benefits of using a Truck Loads App
More Work, Less Waiting
Spend more time working and less time looking for work. GoShare has partnerships with local and national businesses that use the GoShare app to request assistance with last mile, middle mile, and LTL freight. Our partners are posting loads daily for the truck drivers in our network. 
When a new project comes in, you receive a push notification on your phone so you can review it immediately in your GoShare Driver app. Only accept what works for you.
Strong Hourly Pay
While most app-based delivery companies are famous for their low wages, GoShare's truck loads app reimburses delivery pros at market rates. Average hourly pay for truck and van owners using GoShare's platform are up to nine times higher than federal minimum wage. Plus, you keep any and all tips.
Average Hourly Wages:
Pickup Trucks: $42 an hour

Extended Bed Pickup Trucks: $56  an hour

Full-Sized Cargo Vans: $63 an hour

Box Trucks: $85 an hour
Complete Flexibility
GoShare is a Truck Loads App that connects you with local customers. But, you are never obligated to accept any project that doesn't work for your schedule. There are no set shifts or minimum required hours. Work when you want, and accept GoShare projects between other jobs in your pipeline. 
We Handle the Billing
All projects booked through GoShare are supported by GoShare's customer service team and covered by our Liability Insurance and Hired Owned and Non-Owned Auto Insurance policies.
GoShare will handle all the client billing and deposit the payment in your account within a week (3-5 days on average).
Ready to Get Started? 
In order to accept projects through GoShare, you must pass a quick vehicle inspection and background check. Owner operators that complete these requirements quickly can start accepted projects in just a few days.
GoShare's free app is available in the Google Play Store as well as Apple's App Store.
Additional Resources
Was this article helpful? Find more useful articles and information about creating and building your own moving and delivery business.