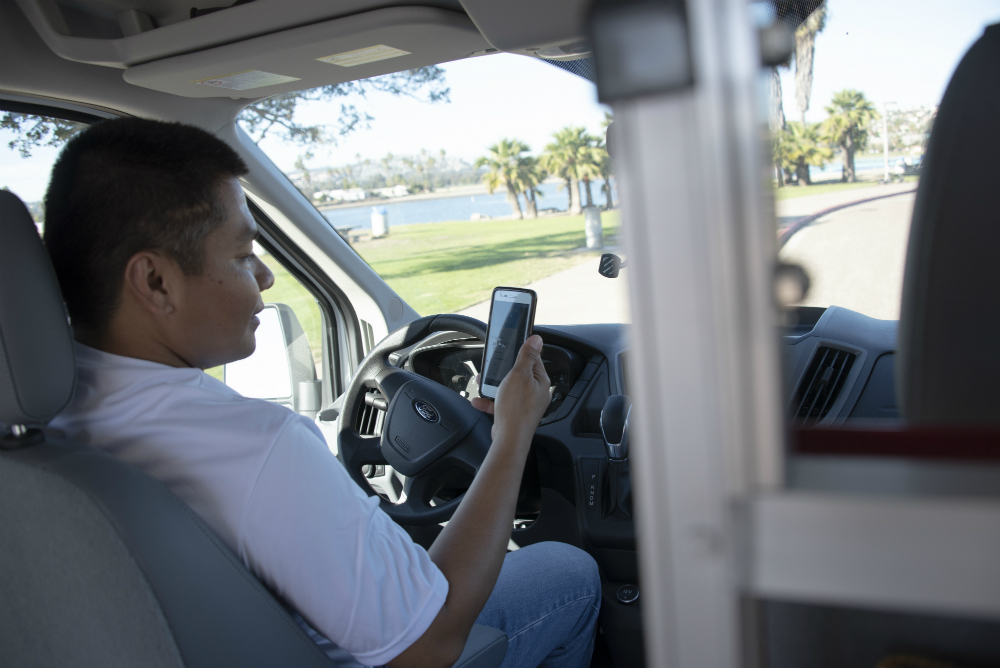 Press Release: GoShare Commits to Fair Wages for Gig Workers
Press Release: GoShare Commits to Fair Wages for Gig Workers
---
AS GIG ECONOMY WAGES SHRINK, GOSHARE COMMITS TO FAIR HOURLY PAY
GoShare Provides Truck and Van Owners Gig Economy Opportunities with Hourly Pay Up to 10x National Minimum Wage
October 22, 2018 – San Diego, Ca – In the wake of new studies and critiques of gig-industry pay, GoShare reaffirms its commitment to pay fair wages to moving and delivery professionals on their platform.
GoShare's proprietary technology connects pickup truck, box truck and cargo van owners with businesses and consumers who require local moving and delivery assistance. Gig-workers on the GoShare platform make on average between $45 and $168 an hour* providing last-mile delivery services and assisting with other cargo transportation needs.
Many workers are attracted to gig-economy jobs because of their flexibility. They turn to gig platforms for side or part-time work that supplements other revenue streams. However, recent reports have criticized gig-companies for driving down wages and creating financial hardship for contractors on their platforms.
According to GlassDoor.com, the average hourly wage for movers and courier drivers employed at traditional companies range from $13.87 to $15.97. Gig economy workers performing similar transportation and delivery work report comparable hourly pay. However, these workers also cover the cost of gas and vehicle maintenance, which drives down actual earnings.
The Economic Policy Institute, a nonprofit think tank, estimates the gas and vehicle maintenance costs for delivery and transportation gig-workers to be $4.87 an hour. Glassdoor.com reports the average pay for Uber, Lyft, DoorDash, and Instacart workers to be between $10 and $15 an hour. After expenses, actual earnings drop to $5-$10 an hour. Many are making less than federal minimum wage. GoShare drivers earn between $45 and $168 an hour* on average, with earnings of $40 to $163 an hour after estimated vehicle expenses.
"At GoShare, we feel a fair wage for the delivery professionals on our platform must compensate them for their time in addition to gas and vehicle maintenance," stated Shaun Savage, CEO of GoShare. "After these expenses, our drivers still come out ahead of many traditional options. Because we are a software platform with low capital expenditures, we are able to provide a respectable hourly rate for our delivery professionals while still being an affordable option for our customers."
More than 60,000 truck and van owners have signed up to join GoShare's platform. GoShare is currently hiring delivery professionals in Los Angeles, San Francisco Bay Area, San Diego, Denver, Atlanta, Jersey City, Miami, Phoenix, Dallas-Fort Worth and Houston, with plans to expand in 2019.
About GoShare:
GoShare's proprietary mobile and web apps connects local businesses and consumers with truck and van owners in real time, facilitating on-demand, social hauling. GoShare supports local businesses and economies by providing a strong hourly wage and flexible hours to drivers, while also providing local businesses with same-day, last mile delivery support, allowing them to be more competitive with national online retailers.
*The average hourly rate estimates are based on the information collected from our delivery professionals during the years 2022-2023. The estimated earnings that we publish are not guaranteed to be accurate for every delivery professional. The actual rates may fluctuate depending on the customer, your location and other factors. These estimates may be updated from time to time as new information becomes available.