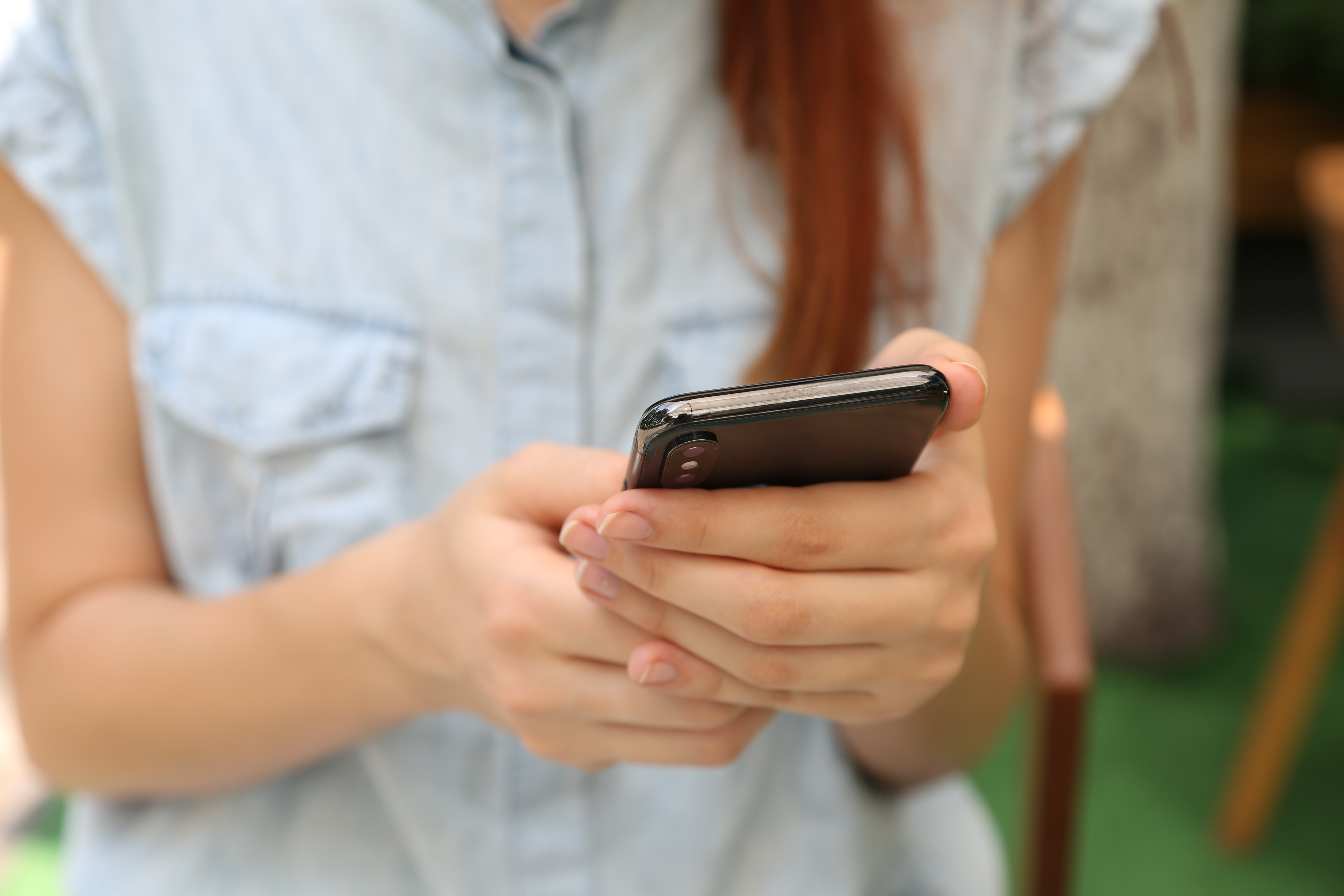 Pros and Cons of being a Gig Worker
Pros and Cons of being a Gig Worker
---
Considering joining the millions of people that use the gig-economy to supplement their income? GoShare recently reached out to several experts in the gig space to ask the pros and cons of being a gig worker, and the best ways to make the most of your gig projects. Our expert respondents love the flexibility gig jobs have to offer but recommend carefully selecting gigs that work for your schedule and skills. If you are trying to make the most of your current gig and side hustle, or are considering starting one up, take some time to review this advice from experienced gig professionals.
---
Find Something That Works With Your Schedule
Nick Galov, TechJury 
I think there are many benefits to being a gig-worker, such as the ability to have full control of your working hours and overall productivity. Not only that, but most apps don't have limits to how much you can actually earn!
The biggest benefit, in my opinion, is the opportunity to boost your main income by doing something you would do anyway.
For instance, if you own a car and don't mind driving, Uber or Lyft is a great choice to add some extra cash. You could switch on the app on your way home, or while you're waiting to meet a friend to squeeze some extra income out of the idle hours of your day.
I think the main advice when it comes to gigs is to not think of it as a full-time opportunity, but rather a way to efficiently make more money. Some gigs do turn into a full-time income, but I think the mentality going into using an app for a gig is important. 
Be realistic, and try to make the gig fit your spare hours and not the other way around.
My advice would be to look around, ask family and friends what they are using, and choose an app that is suited to your lifestyle. If you love dogs and find yourself needing some extra exercise, you could use an app like Wag for example.
Wag is similar to most geolocation apps and you actually get paid to walk other people's dogs. Granted you probably won't make a full-time career out of it, you can earn some extra cash while doing something you enjoy!
If dog walking is not your thing, maybe you could make a side-income taking photos. Apps like Foap can also bring you some income while complementing other aspects of your life. So all those pictures you took in Iceland could potentially earn you money that you didn't even know was possible!
In short, pick a side-gig that suits your lifestyle and matches your interests. Nowadays there is an app for just about anything, so do some research and find what works best for you.
---
Opportunity for Additional Income
Max Chekalov, AppGeeks
Here is what I consider the benefits of being a gig worker:
You are your own boss

You can have a great work-life balance
Considering that the life of a freelancer is sometimes financially unpredictable – or insecure, having a few hours a week working on a gig is a great opportunity to have additional income.
I was personally using Freelancer as it seemed to have fit with my line of work the best. One piece of advice I could give is that you take time and effort to fill your profile properly. It will enhance your chances to land your first gig.
What you should not do is rely solely on this as an income. It might be quite a challenge to get started and land your first gig. However, once you have your first gig and some nice reviews, it will become easier to get more and more gigs.
---
Pros, Cons, and Tips for Gig Apps
Joseph Wolff, Money Done Right
PROS:
Writing the next great American novel? Gig apps give you the flexibility to do just that and not submit to the will of the 9am-5pm monster. 

There

is

money to be made if you know where to look. I once made almost $90 in two hours with Lyft. How? Rain, rush hour, and intentional driving.  

Payouts can happen at anytime. Apps like Lyft let you cash out after accumulating a small amount of money.  This is very helpful if fast cash is needed.  
CONS:
While something like Lyft

can

be profitable, it can also be the exact opposite. Factor in gas and general wear-and-tear on your car and your "amount earned" takes a hit. 

There's no point to rideshare apps if you don't have your own vehicle. Lyft offers a rental program, but it will quickly bankrupt you if you can't commit 60-70 hours per week to driving. 

App saturation. Tons of gig workers use these apps. As such, apps like Lyft and Wag! (depending on residence) can become overpopulated quickly. 
TIPS:
Do your research. If you don't like dogs, then Wag! is probably not for you. If driving in traffic induces heart palpitations, then Lyft / Uber might not be the best fit.

Learn from the pros. Soak up their wealth of knowledge like a sponge. A great place to start? Subreddits for the app you're considering. 

Diversify your gig portfolio. Sticking to just one app isn't recommended. 
---
Self-Made Schedules
Dewayne Hamilton, Web Cosmos Forums 
Working in the gig economy often means working at a self-made schedule. This gives gig workers a degree of freedom that simply isn't very common in a traditional workplace. Apart from the ability to create their own workday, gig workers have a certain flexibility when it comes not only to time management but location too. Gig workers can complete their jobs from a bench in the park if they want to. That gives them a large degree of wiggle room to organize their lives as they want. 
Also, one of the most important characteristics of the gig economy is rooted in the ability to choose tasks and jobs. For the most part, this results in very colorful work experience and lots of opportunities to learn new skills and develop professionally.
Of course, there always exists a risk of going unemployed for large periods of time. This can result in stress and anxiety over unstable job offers. Not to mention that the gig economy is very saturated, and it's hard to land a job that pays well without prior experience. As for the pay, exploitation is unfortunately common, and I have known people doing lots of work for small amounts not worth the time and effort. 
Even so, there exists a part of the gig economy that accepts ridiculous pay and in that way harms every other gig worker.
---
Diversify Your Gigs
Mandie Brice, www.mandiebrice.com
My primary source of income is as a makeup artist. This is a challenge because I have moved twice in the past five years in completely different markets. 
Pros of being a gig worker are that we can make our own schedules, and there's really no income ceiling, aside from running out of time to do more gigs! There's tons of variety in doing completely different jobs with different people all the time, which means meeting a lot of people and learning a lot of new things. I think most gig workers have to have some sense of hunter/conqueror instincts, because for me, part of the fun is being resourceful and earning new gigs or clients, and the "win" of booking new things can be addicting. 
Cons would be that you have to really track money and be good with it. It can be challenging to keep track of different invoices you've sent, and which have been paid and which haven't. Since (especially when working with new clients), it can be impossible to predict which clients will pay when, it's important to have a budget and a nest egg for when you either have a drought of gigs, or you have a lot of unpaid invoices out and money not coming in as quickly as you'd like it. It can also be tough on the self-esteem to go a long time without booking something. 
I think it is also really important to have a diverse offering and sources because so much can be unpredictable. For example, I write and model as well, and created my own online makeup course, so if there are points during which the makeup market is slow, I have other ways to make money. Additionally, I have an agent, and find work through Facebook, Instagram, word of mouth, and gig-related apps, so if one platform were to completely shut down, or ban finding work, or have any other major change that impacted my income, I would be able to quickly pivot and find a different way to make it work, instead of being completely shut down. 
It may be different for other types of gigs, but for me, I find that the majority of people looking for makeup artists via apps are looking for a bargain. I do occasionally find great connections of people willing to pay my rate, but when I get my insights and reports, I see that I charge a lot more than most people on the app, and as a result, get booked less. They are great for the off chance that I find those, though, or of course, I can adjust my prices if I am in a pinch.
---
More Flexible than a Part-Time Job
Giancarlo Pinilla, Gig Worker and Side Hustler
I work full time with a respectable salary, but in the last 3 months I've been taking on some gig-work on the weekends as a side hustle! I was originally considering applying to become a Lyft or Uber driver, but I ultimately decided I didn't want to put extra miles on my car, plus, the additional cost associated with gas isn't appealing either. I love that I choose my own hours and the type of work, versus being stuck with a singular part-time job that has a firm schedule. If I'm high energy I can help someone move, with lower energy I can clean a pool, either way, I'm getting paid! While there are a plethora of pros, one con I'd mention with gig-work, in general, is that you never know what type of personality you're going to be dealing with when agreeing to helping someone out; make sure you're paying attention to past reviews, the extra 5 minutes can save you a lot of frustration! As a Phoenix Metro resident, I use AtoZgigs as my preferred gig-finding app, the map feature is super easy to use!
---
Learn More
Looking for more information about how to start your own business or use gig apps to supplement your income? Check out these additional posts from GoShare.