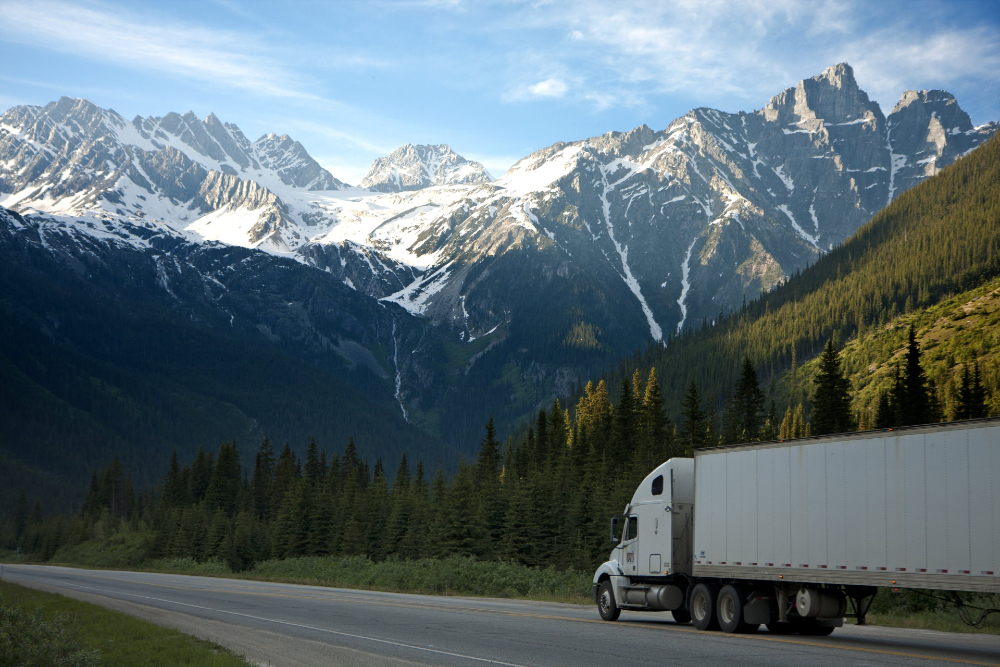 How to Start a Trucking Business in 7 Steps
How to Start a Trucking Business in 7 Steps
---
If you own a truck and have a passion for driving, then starting your own trucking business can be an extremely rewarding job. The ability to be your own boss and dictate your work schedule with great pay is enticing, but it also comes with an array of risks and obstacles. 
Just like any other business, running a trucking business requires a high level of hard work and dedication before you can reap the rewards. If you're lost on where to begin, we've arranged a list of helpful tips and tools on how to start a trucking business.
Check out our step-by-step guide on how to start a trucking business below.
Step 1: Determine Your Goals
Before you begin the process of starting a trucking business, it's important to set clear goals on how you want your operations to run. Here are a couple of questions to ask yourself:
Will you be driving yourself or hiring drivers? Your answer will determine whether or not you need a commercial driver's license (CDL). 
It's entirely possible for trucking company owners to run their business without a CDL if they don't intend to drive a truck at all. Given the high-startup costs and strenuous work involved in starting a trucking business, however, it's likely that you will need to partake in driving a truck yourself for several years before hiring truck drivers.
Contact your state DMV for further information on how to obtain a CDL.
Will you be engaging in interstate or intrastate commerce? If you plan on hauling freight across state lines (interstate), then you must obtain motor carrier authority, also known as an MC number. If you plan on conducting your trucking business within state borders (intrastate),  then an MC number may not be required.
Visit the FMCSA website to learn more about obtaining an MC number.
Step 2: Build a Business Plan
Before you start a trucking company, you will want to create a business plan. A business plan helps you structure, run, and grow your new trucking business. If you want to convince people to work with you or invest in your business, then a proper business plan will help you achieve that goal. 
Two types of business plans include a traditional business plan format and a lean startup format. Consider consulting with a business advisor to help you determine which plan is right for you.
Either way, a basic business plan should include a description of your services, expected expenses, how you will market yourself, what your services and fees will be, as well as financial projections.
Step 3: Set Up a Business Structure
Once your business plan is set in stone, you will want to form a business structure. Four main entity types consist of the following:
Sole Proprietorship

Partnership

Limited Liability Company (LLC)

Corporation
Each business structure presents advantages and disadvantages, and it varies by state. It's wise to meet with an accountant to help you make an educated decision on which structure best suits your trucking business.
Step 4: Manage Start-up Expenses
Starting a trucking business is no cheap task. As a small business owner-operator, you will be responsible for tracking your income and expenses.
The cost of investing in a truck, trailer, and other equipment can make up a bulk of your startup expenses. Insurance costs can put a dent in your wallet as well, due to a high initial down payment and monthly payments. Other requirements such as licensing and registration will cost considerably less, but should still be accounted for.
Comply with State and Federal Government Regulations
A series of requirements by the state and federal government before you start a trucking business. These requirements are included below:
Step 6: Buy or Lease a Truck and Trailer
A truck and equipment is the backbone of a trucking business, which can make and break your success in the trucking industry. 
Before you make any purchase decisions, you should first answer some important questions. Many of these questions may have been answered in your business plan.
What type of freight do you plan to carry? 

Will your vehicle be able to handle the freight you plan to carry?

Will you only be working in the daytime? Or, will you need a sleeper cabin for overnight hauling? 

Which type of trailer best fits the weight of the freight that you will be hauling?

Is buying or leasing a better option? If leasing, which type of leasing is right for you?
It's vital to choose the proper truck, trailer, and equipment that match the needs of your trucking business. Make sure to do additional research and connect with truck drivers to help with purchasing the right truck and trailer.
Step 7: Find Loads and Grow Your Business
Growing from a small business into a trucking giant is largely dependent on how much time and effort you spend working. Once your trucking business is up and running, you will need to find freight to haul. 
Many resources for work are available, but one of the most common places to find customers is through local load boards. Load boards are online matching systems where brokers and shippers can post and search for loads to move freight. 
Another way to grow your trucking business is through networking and marketing. Tactics such as building a website, forming relationships with potential customers and businesses, and attending business trade shows or industry groups for truckers can help tremendously with awareness and growth for your trucking business.
Additional Resources
Looking for more information about the truck industry and going into business for yourself? Check out these additional posts from GoShare.