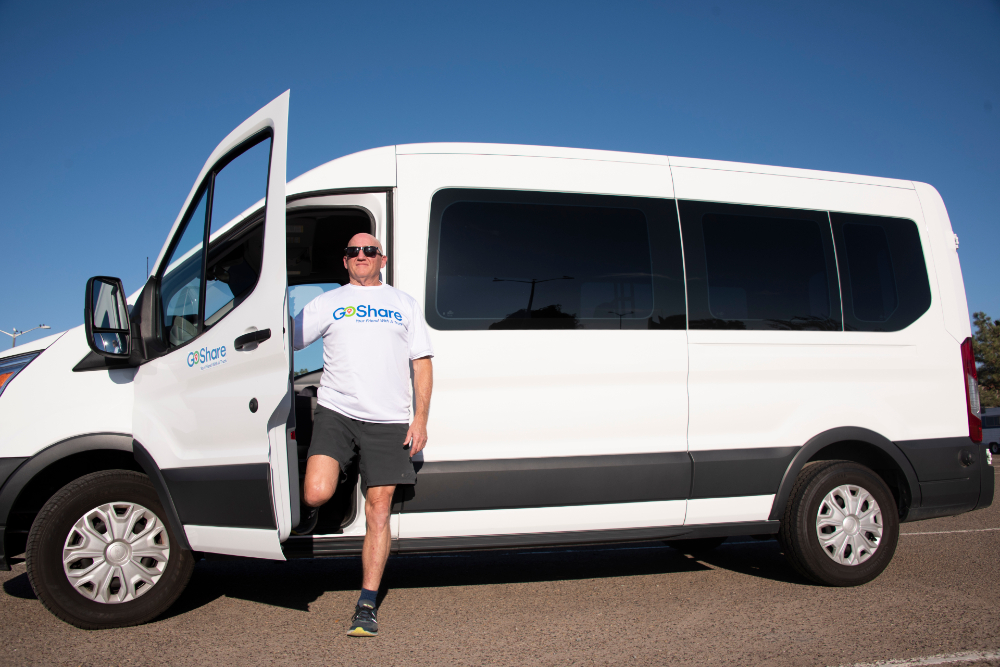 Gas vs. Diesel Cargo Vans: Which is Better?
Gas vs. Diesel Cargo Vans: Which is Better?
---
So, you're looking for a new full size cargo van, and you're struggling to make the right decision for your purchase. There are several models to choose from: from the Ford Transit to the Dodge Ram Promaster to the Mercedes Transit (which probably doesn't make your search any easier).
While there is no perfect model for hauling cargo, your full size van needs to fit your needs. Consider the following when looking for a turbo diesel engine versus a gas engine:
It Depends on The Model
What are the advantages and disadvantages to the models you are considering? While gas and diesel are important factors, each car manufacturer produces different vehicles based on consumers' desires and needs. Whereas a 2020 Ford Transit and the 2020 Mercedes Benz cargo vans have both diesel and gasoline cargo van options, the 2020 Dodge Ram Promaster only takes unleaded gasoline.
For example, the 2020 Mercedes Benz cargo models come with the option to purchase a V4 or V6 engine. Its standard gasoline 144" wheelbase on a 2500 with a V4 engine costs $35,720 and can tow up to 4,420lbs, whereas the diesel 144" standard 4500 model can carry up to 6,768lbs with a V6 engine costing $47,370.
However, when you opt for a higher roof on a Benz, the cost does go up and you lose out on the amount of weight you get to carry. Just as a comparison, the 2500 model on an extended 170" wheelbase only comes in a diesel engine, but the maximum payload is 3,649lbs, a sharp contrast to 4,420lbs.
On the other hand, the 2020 Ford Transit, known for its strong power stroke, showcases a 3.5L PFDi V6 Engine with a 8670 GVWR payload package. Depending on what you want out of your truck, you may choose one option over another.
The Type of Activity Counts
What type of cargo are you hauling? How much engine power do you need? In general, diesel-powered engines fare better on highways in comparison to their gas counterparts. Diesel motors work with more power and thus, are more compatible with larger loads and driving longer distances.
However, if you'll be driving on the streets in the city most of the time, a gasoline cargo van will fare better. City driving on a diesel engine will only incur your costs.
Gas Prices Are A Factor
On average, you'll get more fuel savings from a gas-powered vehicle versus a diesel van. Diesel will cost you a pretty penny, averaging around $2.43 a gallon as of August 2020, in comparison to $2.18 for gasoline according to the US Energy Information Administration. Depending on your budget and what you're looking to spend on a daily basis in your tank, you may opt for a gasoline-powered machine rather than a diesel-powered engine.
However diesel fuel, on average, gives you better fuel economy. If gas mileage is high on your priority list, then diesel may be the better option. Keep in mind that, if you do want diesel fuel, it can be hard to find gas stations that carry it. If you opt to choose a van with diesel, plan accordingly.
Maintenance Costs
In general, it's less expensive to maintain a gas van than a diesel one. Although diesel wins when it comes to engine power and mileage, it will cost more in the long-run. With the lack of labor and availability of parts, you're bound to spend more cash on repairs. While gasoline engines take less time and labor to maintain, it may not be worth it for your van.
Depending on the factors above, your needs for a diesel cargo van or a gas cargo van may be different from someone else. Thus, it's not a matter of the diesel or gas being "better" than another option. Each person driving the van has different needs, so there is no right or wrong answer.
In the end, do all of your research before buying your vehicle, and make sure you weigh out all the options before making a final decision.
Earning Money with Your Van
Whether you select a gasoline or diesel cargo van, your next step will be putting your van to work. Sign up for GoShare to connect with local individuals and businesses in need of independent contractors with cargo vans. It's the perfect way to start earning extra, side income with your van. Learn more here.
Additional Resources
Was this article helpful? Check out these additional posts from GoShare below.