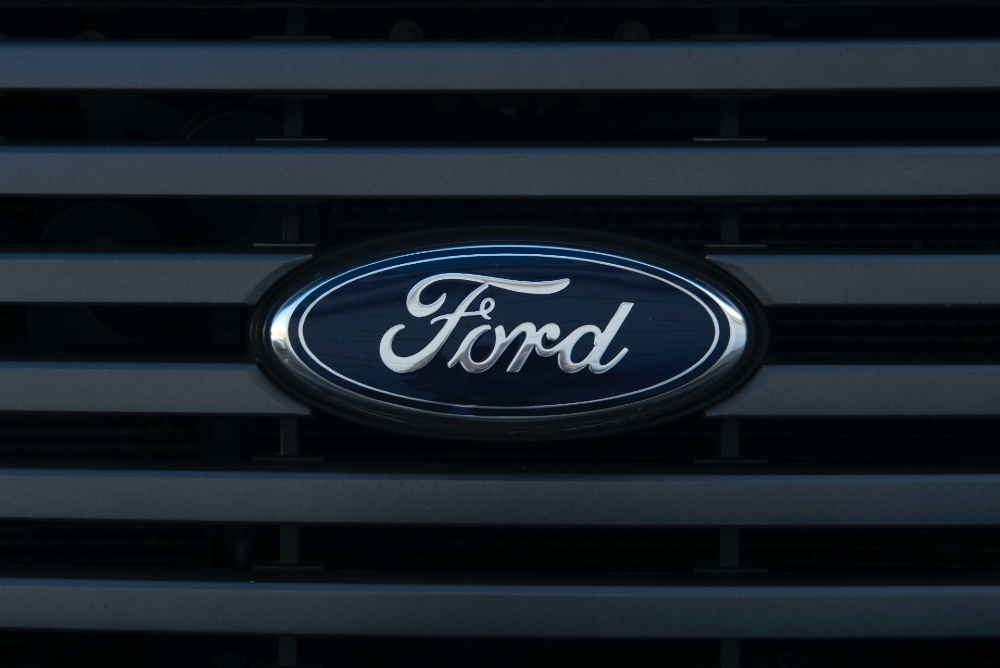 Ford Transit 2020 Updates: What's New?
Ford Transit 2020 Updates: What's New?
---
Full-size vans have become the norm when it comes to fulfilling the moving and delivery needs of businesses across various industries. The cargo van movement isn't slowing down anytime soon, and Ford has decided to capitalize on this growth, refreshing its 2020 Ford Transit with a slew of updates in preparation for the new decade.
The full-size cargo van segment is highly competitive, with the likes of the Mercedes-Benz and Ram making strides in their respective Sprinter and ProMaster models. For 2020, you will find an array of new features in the Ford Transit, ranging from revamped powertrains and drive configurations to innovative tech and safety advancements. 
Let's take a deeper look at how Ford is leading the cargo van pack thanks to its Ford Transit 2020 updates.
Performance – Powertrains
The latest Ford Transit model comes equipped with a new base engine – a 3.5-liter PFDI V6 engine with 275 horsepower and 262 lb-ft of torque, improving upon the efficacy of the former 3.7-liter V6.
Ford introduced a new turbocharged 2.0-liter diesel inline-four engine as well, replacing the 3.2-liter diesel inline-five from previous models. This new engine consists of 210 horsepower and 369 lb-ft of torque, an upgrade from the five's 185 horsepower and 350 lb-ft of torque.
The 2020 Ford Transit still maintains the high-performing 3.5-liter EcoBoost V6 engine, which produces an outstanding 310 horsepower and 410 lb-ft of torque. It also gains stop-start technology for greater fuel efficiency.
Last but not least, the 6-speed transmission is a thing of the past, which is now replaced with an all-new 10-speed automatic transmission for improved performance and enhanced acceleration.
Ride and Handling – All-Wheel Drive
The only full-size van to offer an AWD/4WD system is the Mercedes-Benz Sprinter, until now. The long awaited feature for an all-wheel drive configuration in the 2020 Ford Transit has arrived, and it comes with innovative design that makes for a smoother ride on the road. 
The Transit's AWD system is rear-biased, but it's capable of sending 100% of its torque to the front wheels when needed. Also, the AWD model maintains the same ride height as the standard rear-wheel drive model. Different traction modes can be deployed on its front and rear wheels, allowing the Transit to handle a variety of muddy, rutty, and slippery conditions.
Interior and Exterior – Designs and Configurations
In terms of the Transit's exterior look, several new grille and headlight designs are available. Interior-wise, new colors and surfaces, improved grab handles, and swiveling driver and passenger seats have also been added. 
Among the Transit's various configurations (cargo, passenger, chassis-cab, and cut-away), a new crew van configuration has been introduced. The crew van is a unique combination of the passenger and cargo van, offering a second row of seating with a maximum seating capacity up to five, and providing enough cargo space in the back to fit many hot shot loads.
Tech – Equipment and Accessories
On the tech front, the Ford Transit 2020 upgrades are enticing with a much more modern feel than its predecessors. The van now has power-sliding door capabilities, along with standard Wi-Fi for up to 10 devices.
The Transit's dashboard is entirely revamped, with the option for installing a 4-inch or 8-inch touchscreen. This display screen holds Ford SYNC technology, meaning every Transit has both Apple CarPlay and Android Auto. And, there is new logistics technology in the form of an innovative fleet management software. This software fills in the need for businesses and managers to monitor their vehicles' locations, fuel usage, driver behavior, and more.
Tech – Safety
The Ford Transit 2020 model presents a number of safety advancements to make driving much more reliable on the road. Some driver-assistance features include automatic emergency braking, lane-departure warning, collision mitigation, post collision braking, and automatic high beams. The Ford Co-Pilot360 Technologies also offers front and rear split-view cameras, blind spot coverage, trailer coverage, cross traffic alerts, and adaptive cruise control for slow traffic conditions. 
Verdict
The Ford Transit 2020 updates are refreshing to see, putting the van ahead of its competitors in terms of the sheer amount of additional features included in this model year. Ford's latest Transit model is packed with all-new powertrains, configurations, and tech advancements that currently make it the best-selling van and one of the top vehicles to own in the market today. As Ford continues to be a manufacturing leader in creativity and innovation, it will be interesting to see what its future within the full-size van segment holds.
Drive with us!
Do you own a cargo van? Use the GoShare app to find local moving, delivery and hauling projects. Learn more about how GoShare can connect you with customers by visiting our driver information page.
Additional Resources
Did you find this article helpful? Check out our other posts for more helpful cargo van info and guides.