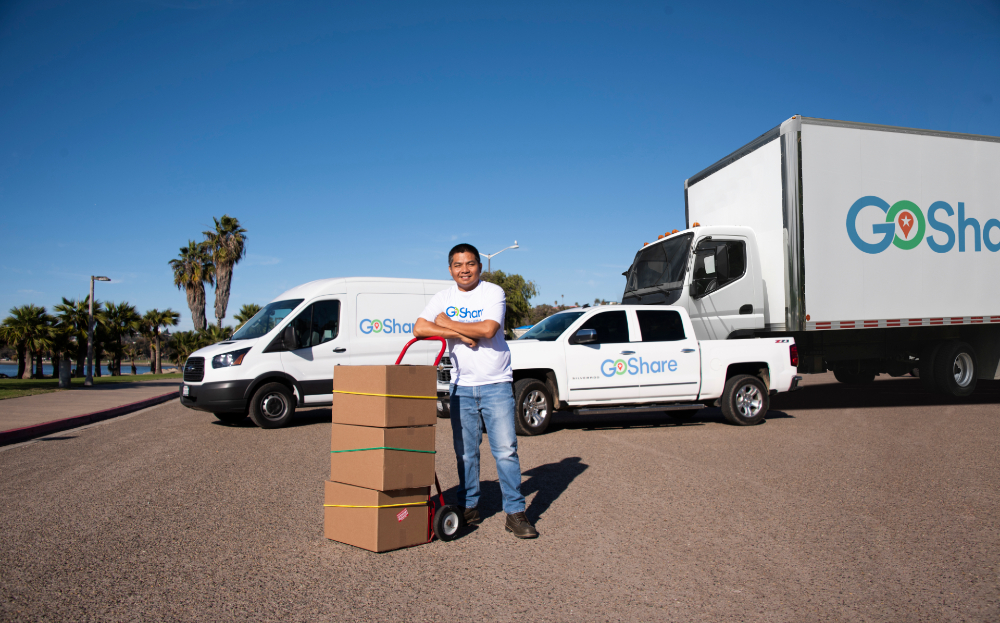 Best Delivery Services for Small Businesses
Best Delivery Services for Small Businesses
---
Most large corporations don't use in-house delivery services when transporting goods. Many logistics companies specialize in catering to the logistics and supply chain support for these major corporations. 
However, there are fewer reliable and affordable options for small business logistics. Many small businesses still rely heavily on the post office to deliver packages. The post office is undeniably efficient for letters and small packages but fails to provide the support needed for more complex logistics and supply chain needs.
A small business delivery service may be hard to come by, especially a delivery service for home businesses. When looking for the best business delivery service, consider these key qualities in your search:
Professionalism
You need certified delivery professionals who you can trust to deliver your goods. Finding delivery pros that deliver in a timely manner is also important. Many small businesses, in an attempt to cut expenses, neglect professionalism. While this move works in the short-run, the repercussions will be long-term. 
Go the extra mile to find people with a good reputation for professionalism. Choose a service that puts you first, ahead of themselves. Most importantly, find a service that sees a future with your business. 
Invest time and resources into selecting a company focused on meeting your individual business goals. Making sure your business runs smoothly is first and foremost. The people you partner with could determine how well your business will run in the future. Choose wisely and carefully.
Budget-Friendly
While professionalism overrides saving money, a service that offers cost-effective solutions is still a necessity. Small businesses are on a tighter budget compared to larger businesses. The last thing small businesses need is to go out of business because of high costs. 
Many small businesses, especially during the pandemic, have been struggling with supply chain disruption. Multiple businesses have suffered losses. According to recent estimates, around 30% of small businesses in June of 2020 have seen changes in their distribution methods. 
While some businesses have found they still need all parts of their supply chain, some have found the exact opposite. Many companies found ways to eliminate some of their middlemen. In order to avoid having to go through that, do the research beforehand. 
Consider all your options and make a list of potential services. Compare the costs of each company and discuss with your staff. Make sure all the departments' needs will be met with the partnership before a decision is made.
Flexibility
Flexibility is not just necessary during the busiest seasons, but during the off-season too! Try to find a business whose platform is online, as they tend to offer the most flexibility. Many food delivery apps allow small businesses to customize their preferences. For example, the user can set when, where, and how they want their items to be delivered. 
Most delivery apps also store information, such as your credit card and address history, providing more flexibility. Having an app that also gives delivery time estimates gives you the ability to plan ahead. 
Furthermore, given the impact of unprecedented events such as COVID, it's more important than ever to consider flexibility. Prioritize finding a service that will be reliable during extreme economic conditions. 
A company that services businesses despite last-minute changes is worth keeping in mind. Many companies cannot always predict order demands or difficulty with shipping. Searching for a company that is willing to work through those times with you is necessary. The last thing you want to do is find out through experience that the company you hired isn't that understanding.
Offers On-Demand Delivery
Instead of waiting hours, delivery could be completed in a matter of minutes. In an economy where consumers demand faster service, it's no longer an option to hire an on-demand delivery service. With crowdsourced delivery trending to become the new standard of service, small businesses are actively modifying their supply chain.
Furthemore, on-demand delivery supports locals in the community. Many crowdsourced delivery platforms hire contractors local to your area to help fulfill your orders. Utilizing local contractors will not only be more convenient but allows trust to develop between the deliverer and the recipient. 
In addition, local delivery service for small businesses works best with on-demand delivery. The delivery fee would be more reliable. No matter if it's courier services or parcel delivery services, the rate is more predictable and helps mitigate losses. 
On-Demand Delivery with GoShare
GoShare provides logistics support across most major US metros. From pickup trucks to large box trucks and cargo vans, we offer multiple vehicle sizes to fit your needs. Some of our current partners include HomeGoods, Living Spaces, Ace Hardware, Cummins, CAT, and more. 
Discuss your business ideas and start a delivery plan today with GoShare. Learn more about the on-demand delivery service GoShare offers small business owners. We can service your customer base through contractors near you.
We offer parcel, courier, junk hauling, and retail delivery services. Visit goshare.co/business for more information and/or to schedule a meeting with our sales team.
Suggested Reads:
If you found this information helpful, you may also enjoy these other GoShare articles.