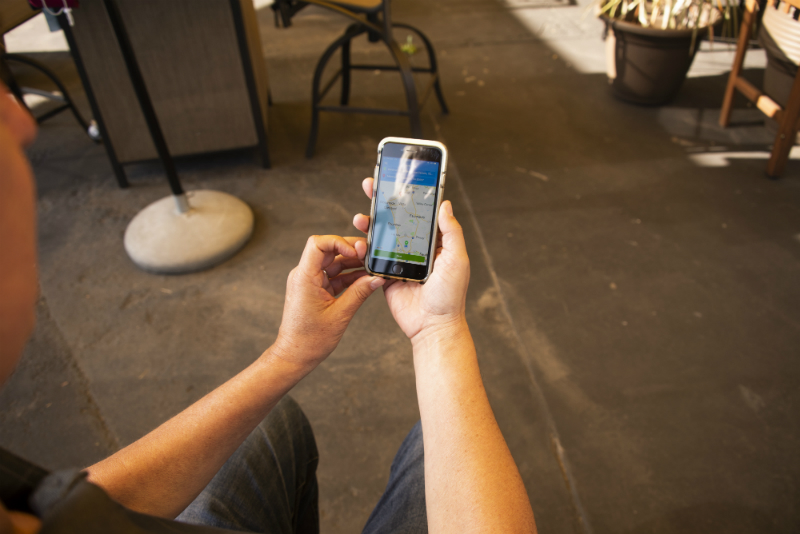 The Best Options for On-Demand Delivery Apps
The Best Options for On-Demand Delivery Apps
---
New technology is making the movement of goods easier and faster than ever before. Ten years ago, waiting days for a delivery was common, and expected. Now, a host of new on-demand delivery apps give everyday consumers access to affordable, same-day delivery options for a large host of items, from take-out noodles to a king-sized mattress. These fast delivery options connect your with delivery professionals in real time. They can often fetch your items within less than an hour.
We've compiled a list of the most convenient on demand delivery apps on the market, designed to help you save time and make your life easier. Consider giving these apps a try! 
An App That Can Deliver Your Groceries
Need groceries delivered straight to your home in a moment's notice? That's what Instacart is for! The Instacart app connects you with delivery drivers who will shop check off every item on your grocery list and then deliver the bounty right to your doorstep. 
It's an easy grocery service solution for people who need to restock their kitchen cupboards, but are short on time. No need to pull out your shopping list, get lost searching for products throughout the store, and wait in a long checkout line. Instacart delivers goods from top retailers such as CVS, Ralphs, Costco, and more. Plus, they offer exclusive deals and coupons to help you save money. 
Instacart is available in hundreds of cities across the nation. Download the app on the App Store or Google Play.
An App for Your Food Cravings
Starving for pizza but too tired, or lazy to get out of your comfy bed and drive out for it? Postmates food delivery service can help with that! This on-demand delivery app has transformed the way food is moved around cities. Say goodbye to the days of spending excessive time and gas to pick up food only to bring it back home to eat. 
Postmates sends local drivers out to the restaurant of your choosing, picking up and delivering your food order to anywhere you want. The Postmates app allows you to order food and track your delivery so that you know exactly where your order is and when it's arriving. Never go hungry with their wide selection of restaurants, including everything from local favorites and national chains. 
Postmates is available in thousands of cities in the U.S. and Mexico. Download the app on the App Store or Google Play.
An App That Brings Alcohol to You
Got friends coming over to watch the big game, but forgot to stock up on everyone's favorite drinks? The Saucey app has your back, providing on-demand delivery for beer, wine, spirits, and other alcoholic beverages. 
With Saucey's on-demand delivery app, a large array of your favorite brands can be delivered, from Golden Road to Corona and more. At the push of a button, Saucey can restock your wine cooler or help you finish your party planning. Saucey offers both on-demand 30 minute delivery and 2-day shipping options. 
Saucey is available in over 10 cities in the U.S. Download the app on the App Store and Google Play.
An App for Delivering Your Letters and Packages
Need to have a letter delivered or a package taken across town? Traditionally, you might drop it in your mailbox, or place a shipment with traditional services such as UPS and FedEx. However, what if you needed the item delivered same day… or immediately. There is an on-demand delivery app for that too!  
GoShare is a fast and affordable solution for your courier needs. You can book for same-day delivery or in advance. Couriers are available to arrive within the hour to get your packages where they need to go. GoShare is available during evenings and weekends as well, so you can avoid the after-hours delivery fees that usually come with ordering from other courier services. 
GoShare serves over 29 metro areas around the U.S. and is available on the App Store and Google Play. Get a free estimate and book now online or in the app.
An App for Heavy Lifting, Furniture Delivery, and Junk Hauling
Need that heavy furniture piece you bought from IKEA delivered straight to your home? Renting a truck can be expensive and time-consuming. Plus, you often need to hire movers unless you plan on doing all of the heavy lifting yourself. That's why GoShare is your friend with a truck! 
With the GoShare app, you can book a pickup truck, cargo van, or box truck and one or two delivery professionals to help move and deliver your large items. GoShare is retailer agnostic, and can pick up purchases wherever you shop to bring them home. It's also an ideal solution for apartment moves, junk hauling, and storage unit moves. 
Don't worry about your items getting damaged since they're protected by GoShare's cargo insurance policy. The GoShare app offers fast and reliable delivery with delivery professionals who have passed rigorous vehicle inspections and background checks.
GoShare serves over 29 metro areas across the around the U.S. and is partnered with major retailers such as Costco, Pier 1 Imports, Homegoods, and more. You can download the GoShare app on the App Store and Google Play. Get a free estimate and book now online or in the app.
There are plenty of mobile apps that specialize in on-demand delivery for an assortment of products. Download these apps to keep these services in your backpocket for the next time you need help picking up your groceries or bringing home your new sectional. 
Additional Resources
If you found this article to be helpful, check out other posts for on-demand delivery help and tips.