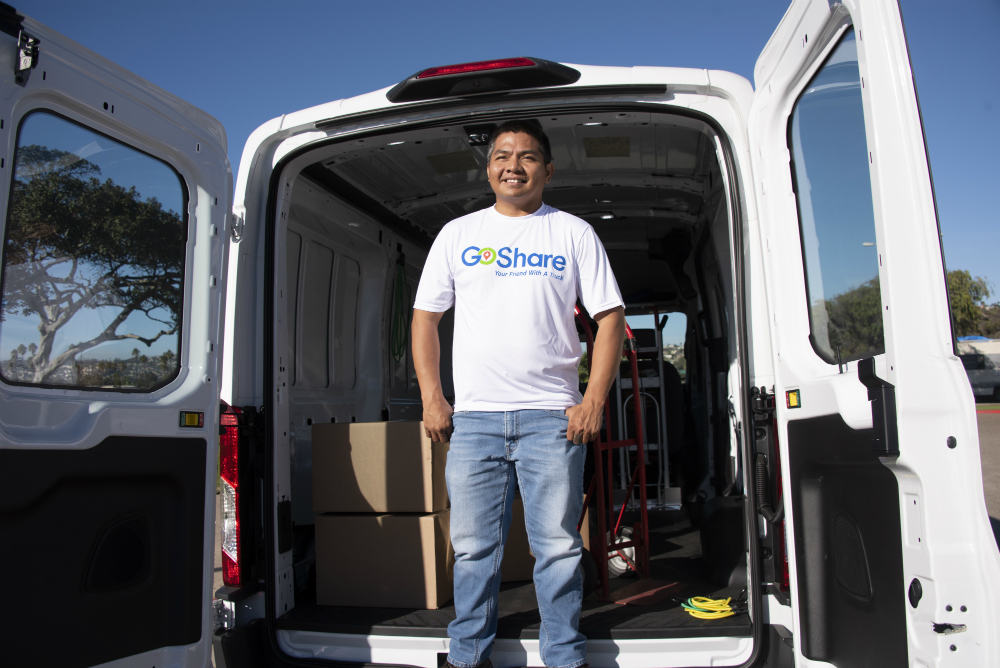 What is On Demand Delivery?
What is On Demand Delivery?
---
On demand delivery is the latest trend in the logistics and last mile delivery space. But, you may wonder what this latest buzz term means, what exactly is "on demand delivery"?
With new technological advances, more and more services are becoming available on demand. When a service is available "on demand" it is available whenever you want it. For example, a video on demand service allows you to stream a movie or show of your choice, whenever you choose. You don't need to wait for a scheduled broadcast time and you don't need to be at a certain location. With a streaming-enabled device, you can access the content wherever you are. You can stream in your living room on your smart television. You can stream on your mobile phone or tablet while on a flight. On demand means you get the service when you want it and where you want it. You get instant gratification.
Delivery on demand is a similar concept. Businesses and individuals needing moving and delivery help can request a delivery professional whenever they need one. The customer determines the pickup time, as well as the pickup and drop off locations.
How is On Demand Delivery Different From Traditional Delivery Services?
When scheduling a traditional delivery service, your ability to choose the date and time of your delivery will be limited. The delivery company may only give you the option of receiving your item on a day or time when your address is on their route. They may ask you to be available at home to receive the item during a multi-hour delivery window. If you are able to pick the date and time window of your delivery, it is usually scheduled days or weeks in advance.
The advantage of an on demand delivery services company is that you have the freedom to schedule when your delivery will take place. A true on demand delivery company will not limit your options with time windows or require you to schedule in advance. A local delivery professional can be dispatched to you immediately if those are your needs.
How to Choose an On Demand Delivery Services
There are several apps and companies that claim to offer on demand, door-to-door delivery. However, it's important to do your research. When evaluating a service provider, you should ask the following questions:
Is this actually on demand?

Some companies claim to have on demand delivery options, but will actually place limitations on the dates and times available to you. If you are told that they are unable to offer same day service, or that their service is being scheduled several hours out, they are not actually on demand.

Who are the delivery professionals? In order to provide on demand service to local customers, most on demand delivery companies work with a network of part time, independent contractors that can be called into action quickly. These individuals will be moving your items and may even be coming into your home. Check to make sure the company or app you are using has done thorough background checks and vehicle inspections. Not all on-demand companies require vehicle inspections and background checks, which increases your risk of mishap.
What is their insurance?

In the case that something goes wrong, you'll want to make sure your items and property are protected. Find out how much insurance coverage your delivery company has, and if they are unable to provide this information, walk away.

Are there any fees?

Some companies may add extra fees for same-day and on demand delivery help. These fees can inflate the cost of your project above and beyond what is reasonable. Shop around to find an on demand company that will not add unreasonable surcharges to your project.
Why Choose GoShare for On Demand Delivery
GoShare provides true on demand delivery services. Using the GoShare app or website, individuals and businesses can request a delivery and moving professional to arrive in as little as half an hour. GoShare's delivery professionals pass strict, 3rd party background and driving history checks as well as vehicle safety inspections. Every project is insured by our comprehensive cargo and liability policies.
It takes less than a minute to get a free estimate. If you place a project order, it will be sent to our network of thousands of local on demand delivery couriers and professionals. The average project is accepted by a delivery professional in less than two minutes. Track the status of your project and pay online or in the app.  
To get a free estimate or learn more, visit GoShare.com or download the GoShare app for iOS or Android.