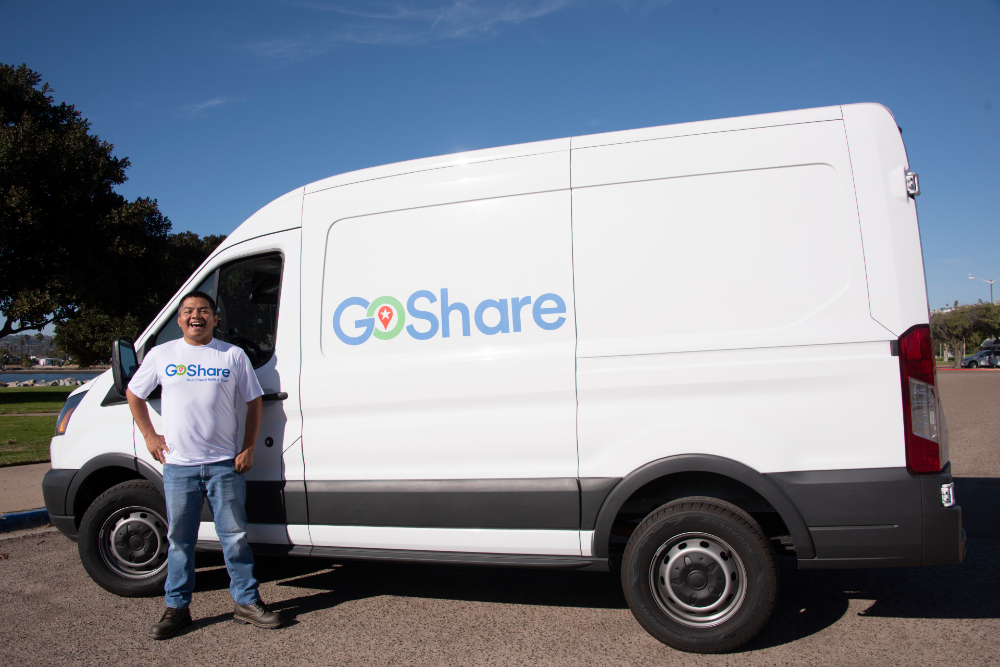 Crowdsourced Delivery: The Ride-Hailing of Logistics
Crowdsourced Delivery: The Ride-Hailing of Logistics
---
While many news media sources use the term "crowdsourced delivery," not many consumers know about this new emerging industry. Yet, estimates predict this delivery solution to be used by 90% of retailers by 2028, and it's already 2020. Let's dive into why businesses are modifying their supply chain logistics to accommodate this strategy.
How Does It Work?
Crowdsourced delivery service, or crowdsourcing shipping, is an on-demand delivery service. It's a ride-hailing option for companies to ship products from their suppliers to their own retail stores. In essence, you're hiring contractors through a third party. These delivery drivers pick up your items upon request and expedite it to your desired destination.
For instance, if you're a company looking to ship palettes, you'd request an order from the app. Then, you'd select the number of palettes, the size truck, and the number of delivery professionals. From there, drivers get a notification about the order and either accept or decline the delivery. Drivers meet the demand of the businesses and thus fulfill logistical needs.
The crowdsourcing model differs from its predecessor through its rapid distribution method. Traditionally, corporations schedule freight to be hauled weeks, sometimes months, in advance. Crowdsourcing fulfills the order within hours, giving companies a high degree of flexibility.
Crowdsourcing allows companies to track where the parcel is and the estimated arrival time. Crowdsourced apps update regularly to reflect wait time estimates, communicating with the receiver to ensure a smooth delivery process.
Benefits of Crowdsourced
Many businesses find the crowdsourcing delivery model to be rewarding for a few reasons. First, it reduces labor expenses. Second, it doesn't limit the company with only transportation between the supplier and the retail location. It can also be used to deliver store goods to the consumer's residence.
Third, crowdsourcing specializes in local delivery. For instance, when a business requests a pick-up, the app connects the requester to local delivery professionals. Fourth, most of these third parties provide an app to use, which can track your order in real-time. This method can also fulfill online orders and perform same day delivery, improving customer satisfaction in the long-run.
The service is also extremely flexible and can accommodate changes in schedules. Delivery drivers have obtained state and/or regional licensures, meaning all projects booked are handled by professionals. With a high degree of personalization, this technology is reinventing the age-old logistical model. By providing corporations reliable transportation services in record time, crowdsourced delivery will soon become the new industry standard.
What Does This Mean For Businesses?
Traditional retailers are shifting from their old delivery options to a crowdsourcing model to compete with large corporations such as Amazon. With same-day delivery transitioning from a premium option to a necessity, customer expectations are higher than ever before.
Many brick and mortar stores are struggling to keep up with online retail stores as a result of this switch. Stores such as Charlotte Russe, JCPenney, and Charming Charlie are all struggling to stay afloat. Each has recently filed for bankruptcy and/or are in the process of being liquidated.
Other brick and mortar stores, such as Kohls, have avoided the route of bankruptcy. Instead, they partner with online retailers such as Amazon to stay in business and keep up with customer demands. With these trends continuing and delivery companies becoming increasingly popular, crowdsourcing logistics is not going anywhere anytime soon.
How to Find Companies Who Do Crowdsourced Delivery
GoShare is a global crowdsourced delivery service providing logistics support across most major US metros. We supply crowdsourced drivers for regional logistics, including middle-mile and last-mile delivery. From single pallet drop-offs to large box truckloads, we provide custom services to each of our clients.
Some of our current partners include HomeGoods, Living Spaces, Ace Hardware, Cummins, CAT, and more. To learn more about our crowdsourced services or becoming a potential partner, please click here.
To learn more about why our success rate is so high and why customers love our local delivery services, click here.
Suggested Reads
If you found this information helpful, you may also enjoy these other GoShare articles.