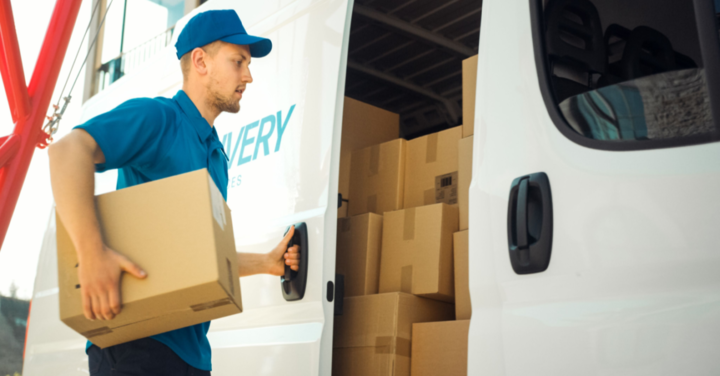 Gig Economy Delivery & the Final Mile: What Retailers Need to Know
Gig Economy Delivery & the Final Mile: What Retailers Need to Know
---
Two-day delivery has become the new target for many businesses, and 42% of retail leaders are shooting for same-day delivery in 2022, according to research from McKinsey & Company. But as the consulting firm points out, traditional last-mile fulfillment networks can't keep up with surging e-commerce demand. That's why gig economy delivery workers are finding a multitude of apps and ways to support this ever-increasing customer demand. 
Companies can skirt driver shortages and utilize a virtual fleet of accountable, insured drivers by turning to tech-enabled logistics solutions. In addition, gig economy delivery helps companies meet customers' demands, allowing them to stand out in a crowded logistics marketplace.
Unraveling the Connection Between the Gig Economy Delivery and Final Mile Services
The gig economy–or the shift toward job-by-job, owner-operator approaches to business –has revolutionized industries across the economy. 
In logistics, the transition to gig economy delivery and gig economy delivery drivers has primarily affected final mile deliveries, which can now be made more efficiently and flexibly than ever before. The shift toward a gig economy across many industries has been so impactful that Klaus Schwab, the executive chairman of the World Economic Forum, has labeled its collective effects "the fourth industrial revolution." 
Like the previous industrial revolutions, the fourth industrial revolution is expected to disrupt current industries such as technology, healthcare, and transportation. However, by working to embrace the gig economy and high-tech gig economy delivery solutions, businesses can survive and thrive, all while preparing for the logistics of tomorrow. 
Distribute Directly From Store and Warehouse Networks for Faster Shipping and More Reliable Delivery
By employing crowdsourced gig economy delivery solutions, businesses can gain instant access to an ever-expanding team of qualified drivers. 
Businesses that use gig economy delivery drivers are employing locals, whose knowledge and experience within their delivery area can cut down on delivery times. In addition, rather than hiring an expensive and complicated traditional logistics solution, businesses can save money by directly offering on-demand delivery from stores and warehouses to their customers' doorstep.
Escape the Cycle of Searching For Capacity and Driver Availability With Gig Economy Delivery Jobs
But gig economy jobs, specifically gig economy delivery jobs, are quickly becoming an integral part of the workforce. According to SupplyChain247, a recent report found that up to half of the workers in the U.S. will be working in a contract, temporary, consultant, or freelance capacity by 2025. 
By working on demand, these tech-enabled APIs workers enable businesses to avoid the steep costs of fuel waste, inefficient downtime periods, and imprecise routing. 
Access Reliable Shipping Options and Customized Services No Matter the Type, Size, or Class of Freight 
Businesses that work with gig economy delivery drivers gain instant access to various vehicles. In addition, gig economy delivery solutions offer unprecedented flexibility in the last mile and middle mile logistics space by ensuring that companies have access to suitable vehicles at the right time. 
On-demand delivery means businesses transporting large and small items can quickly access expert logistics professionals whenever and wherever they need them. 
Fulfill Sustainability and Emission Reduction Goals More Easily With Specialized Local Gig Economy Transportation 
Instead of using gas-guzzling box trucks to transport all items, gig economy delivery solutions allow businesses and customers to decide what logistics solution works best for their environmental standards.
Making these cost-savings-in-the-final-mile-minded decisions can show customers a business's commitment to their local community. With gig-economy delivery solutions, companies can offer their customers that community comes first. 
Capitalize on Gig Economy Delivery Popularity and Make Load-Matching Faster and Easier Than Ever by Partnering with GoShare
By partnering with a gig economy delivery company like GoShare, businesses can offer their customers logistics for the 21st century. Automatically load-matched deliveries can help enterprises to save time and money. Contact GoShare to schedule a demo today and find out how the gig economy can work for you.