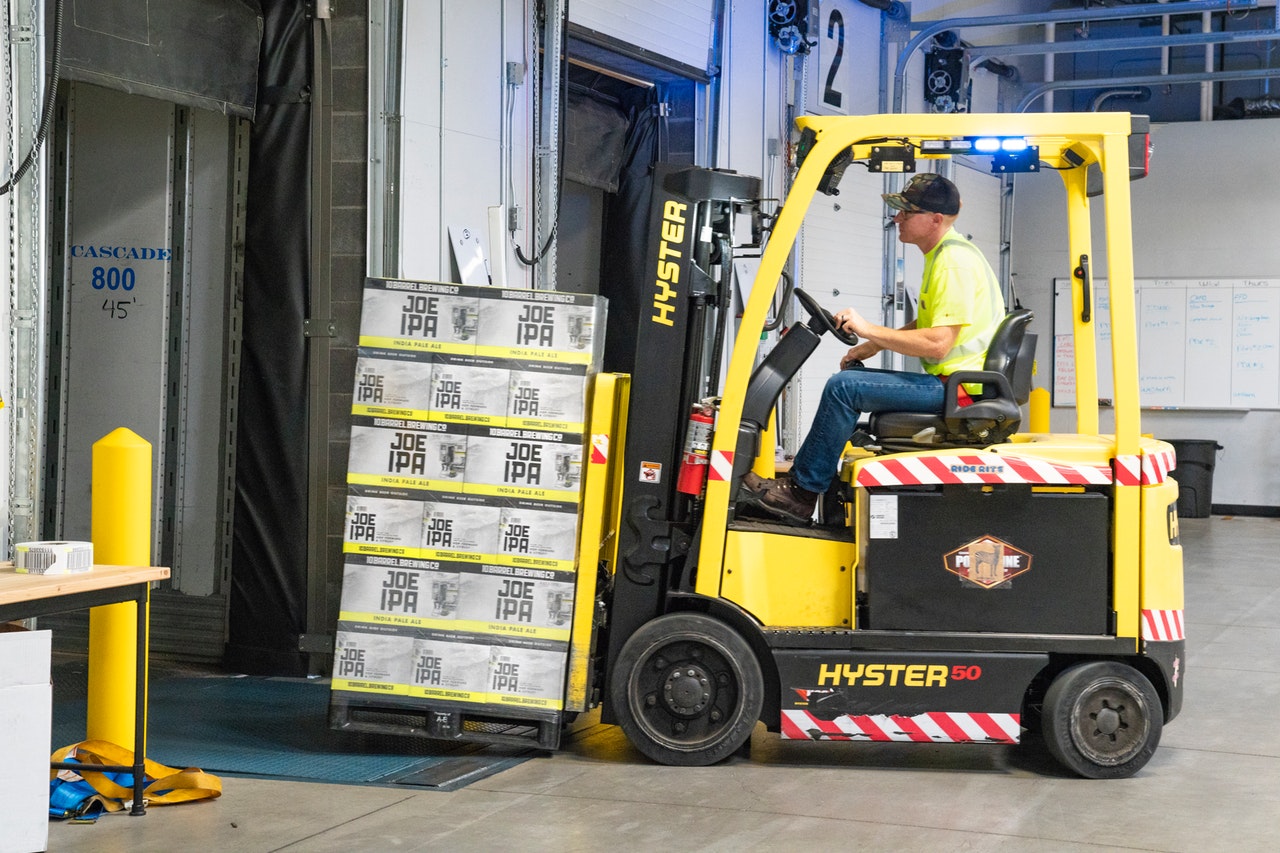 New Technology in Last Mile Delivery
New Technology in Last Mile Delivery
---
The Amazon effect has led to a new trend in supply chain delivery. Now, consumers are expecting their items in a matter of two days, if not hours. "Customer expectations are changing, and companies have to be able to keep up with these demands. It's about providing an 'intended experience' to those customers, which means meeting the transit time for their shipments," said Justin Cramer, Global Project Management Director and Co-founder of ProShip said an interview with Logistics Management.
Mark Hurd, CEO of Oracle also points out that immediate gratification is a part of customer expectations saying, "If you can't make what I need available to me now, I'm buying from somebody else." These leading experts are backing up the current industry trends. Though the industry is moving toward more instant delivery options, a continued problem for supply chains is the "last mile" of delivery. The last mile being the movement of goods from a transportation hub to the final delivery destination.
This part of the delivery process is mired with issues for companies and if you feel the struggle, you are not alone. In this piece, we will explore the new technology solutions in the market to assist with this last leg of a product's journey.
The Problems with Last Mile Delivery
The term "last mile delivery", sometimes called "final mile," refers to the final stage of the supply chain process. The journey from retailer to customer, whether it be from a delivery from a physical store or a shipment from a warehouse. Last mile delivery is the most difficult, costly and problematic part of the logistics process. According to an IMRG study, the last leg of delivery costs retailers, couriers, and consumers a collective $2 billion per year. And these, costs and complications only grow as consumers demand faster turnaround.
Final mile delivery can be challenging both in urban and rural locations. Urban spots have traffic, road closures and delays due to parking or accidents, while rural areas have higher costs because of distance traveled and transportation time. No matter where your business is located, in a big city or a small town, labor shortages are also going to affect your costs. Reduced labor availability is a problem the supply chain industry is facing as a whole.
If these challenges are preventing you from achieving the delivery speed you need to stay competitive, it may be time to consider a new solution. New technology options are helping improve last mile delivery speed, convenience and cost.
Crowdsourcing via the Gig Economy
While you may be facing a labor shortage, there are plenty of eager workers out there. Instead of a typical 9-to-5 job, individuals are now creating their own schedules. People are leaning towards having a variety of short term assignments, also referred to as gigs, as opposed to full-time positions. These gigs can include providing home delivery services for companies.
Through crowdsourcing apps, on their mobile devices, individuals can connect better with your business. From personal shoppers who pick up items for consumers to food delivery services, this form of dispatch has a variety of benefits. For example, the award-winning app GoShare specializes in the delivery of large, bulky items including furniture and appliances. First, it ensures the product a consumer ordered from you is delivered to them without delay. Instead of trying to schedule a delivery when a customer might be home, these types of deliveries can be pre-determined by the end consumer. Second, in large urban areas, there is a higher volume of gig individuals who can help increase the number of deliveries happening, alleviating the burden on traditional delivery services.
While crowdsourcing may have its issues of low availability in rural areas and its dependence on individuals working during a time, this solution can still help you with last mile delivery. It is another tool for you to consider when trying to find additional people to add to your delivery crew.
Employing Robots to Help Your Team
What if you removed the human element from delivery? What if, instead of delivery drivers, you used robotic means to drop-off an item? Right now, 60% of the total cost for delivery in North America is labor. Although you may be hesitant to remove labor opportunities for human individuals, a switch over to robotics would not happen overnight. Plus, there are still areas where robots cannot perform human tasks.
However, that shouldn't cause you to ignore the benefits of switching to technologies like drones or autonomous trucks. These tools can work 24/7, thus reducing mishandled delivery or gaps in a delivery team. Although there have been apprehensions about anything from packages being dropped on people, to the security of items in the care of a delivery bot, the companies leading the charge on this technology are already testing ways to solve these problems.
There are concerns with drone delivery, from FAA regulations to the use of cameras on the drones. Additionally, AI itself brings with it the worry that bots could take jobs away from humans. But, as industry experts point out, humans will still need to oversee and supervise bots in daily activities. When you consider this option for last mile delivery there may be some extra work involved.
Utilize Sensors and Drop-Off Points
Access or drop-off points can give your business one set place to deliver a large number of items. Much like a post office, this would be a location where a consumer can go to pick up their package. However, consumers can select the time and place for the package to be delivered. This option can help you reduce the number of stops a delivery truck has to make, and instances of attempting delivery when the customer isn't home.
Another tool you may already be using in your supply chain is tracking sensors. These devices, like IoT-enabled or RFID tags, help generate real-time reports of where an item is in its delivery journey. Giving consumers access to these technologies can help with not only confirming when the item will arrive but with following the product's entire journey to them. Customers want to know where their products are coming from, so you check two things off of your list by using this system.
It can be a little frightening to give consumers a view into how your supply chain works. But with the right amount of access, customers will only see the part of your business that applies to them. This ability to trace and see a product's point of origin can help build customer trust and loyalty. In the future, it may be a common practice for end-users to follow a product's shipping lifecycle.
To recap, there are a lot of technology solutions out there to help you with the "last mile" of product delivery. From crowdsourcing individuals via mobile apps to using sensors already in place, you can find an option that works best for your business. The overall goal of these tools is to reduce costs, time and frustration for your business and your consumers.
Other Resources
Learn about industry trends in the transportation and logistics field. Check out these other guest posts and contributions on the GoShare blog.