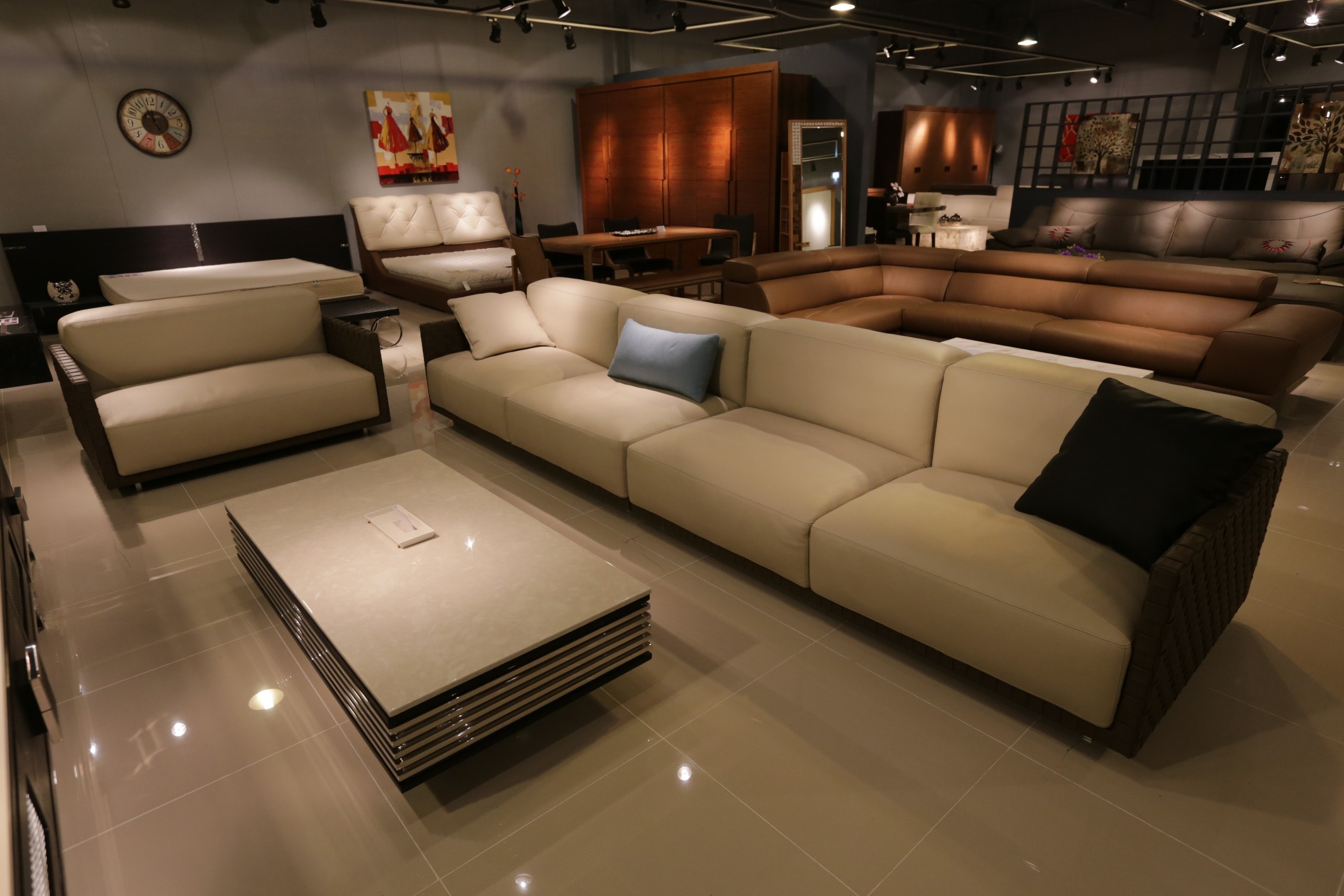 Furniture Delivery App for Fast, Local Deliveries
Furniture Delivery App for Fast, Local Deliveries
---
When you are shopping for new furniture, finding the perfect piece is only half the battle. Once you've located the world's comfiest couch or that dining table capable of seating the whole family at Thanksgiving, you've got your next challenge… how to get it home! Fortunately, GoShare's Furniture Delivery App is making it easier than ever to get large, bulky items home quickly and safely. 
The Old Delivery Service Options
Some furniture stores offer delivery, but often at a high extra fee. And, these options are not always customer friendly. These delivery companies may not be available to bring your item for several days or weeks. And, they often require you to remain home during long delivery windows. Who wants to use up a work vacation day hanging around the house waiting for a chaise lounge? Even if it is going to look great in your sitting room.
If store delivery is unavailable from the place you bought the furniture, or too pricey, you may find yourself googling, "local furniture delivery service near me" and wading your way through a tangle of yelp reviews… calling each company trying to find someone that can work to your schedule and provide a clear estimated cost.
Or, if you want your pieces of furniture faster, you could rent a truck from u-haul or a similar truck rental service. Renting a truck involves going to the rental location and filling out a pile of paperwork. You will also have to do all the loading and unloading of the items yourself, but you may be able to get everything home the same day.
A More Convenient Way
There is a better way to get your pieces of furniture delivered. GoShare is a furniture delivery app that connects you with local pickup truck, cargo van and box truck owners that are available in under an hour. With over 1,000 5-star reviews from happy customers, it the easy and affordable way to get your furniture delivered.
It's Simple – Enter your project information in the app or on our website. It takes less than a minute to get a quote. Track your project and pay in the app.
On-Demand Availability – A delivery pro can arrive in as little as half an hour. Finish up your shopping while they are enroute. Or, hire in advance for a pick up time that is convenient for you.
No Heavy Lifting – Hire one or two delivery professionals to do the loading and unloading. They can even provide furniture assembly for an extra, flat fee.
All Locations – GoShare can pick up your furniture from any store or location. Just enter the pick up locations, whether it be a Craigslist or Offerup pickup at someone's home, or a large retailer, our delivery pros are ready to go.
It's Safe  – Your items are in good hands. All delivery professionals pass strict background checks and vehicle inspections. Each project is ensured by an extensive cargo and liability policy.
If you need furniture delivered, give GoShare a try. Get a free estimate on our website, or download the app for iOS or Android devices. In addition to furniture delivery, GoShare delivery pros are also available for small business moves, junk removal, donation drop-offs, apartment moves, and more.