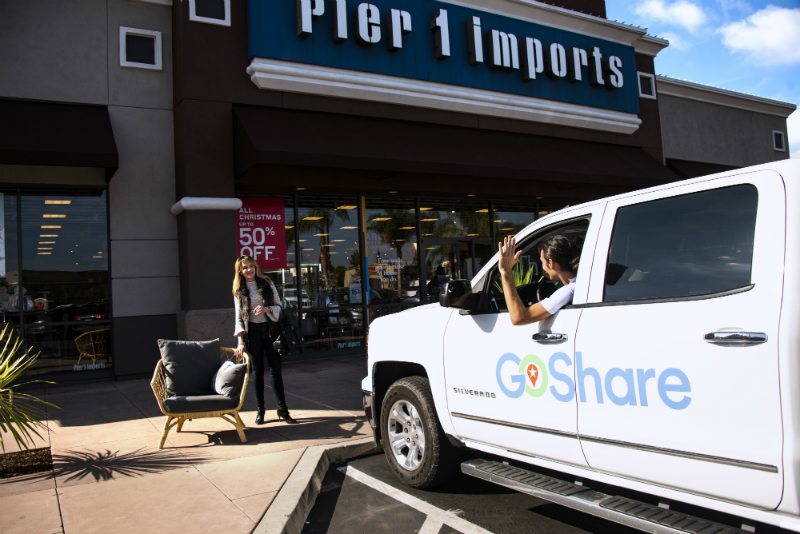 Top 5 Reasons Why You Shouldn't Rent A Truck Yourself
Top 5 Reasons Why You Shouldn't Rent A Truck Yourself
---
1. Waste of Time
The worst part about renting a truck has to be the amount of time that it consumes out of your day. Think about the last time you rented a truck from Uhaul or Penske. You had to go through a lengthy registration process on the phone or online where they try to upsell you everything under the sun. Next you must pick the truck up from the store and be comfortable driving it. Then comes the main job that you need to complete, weather it's moving a couch, delivering cargo, or hauling junk. When you are done, don't forget to fill up the tank or you will be paying more than $5 per gallon for gas. Next it's time to take the truck back to the store at the creepy gas station. Then after some more annoying paperwork you get to drive your car back home. Your lucky if you can get a job like this in a few hours.

2. The Price is Never What it Seems
Every time I see a uHaul truck with $19.99 at the bottom I shake my head. Look closely at the fine print, there is also a per mile rate which can vary between $.59 – $1.79 per mile depending on the city you are in. Don't forget to calculate the gas price based on your local rates. The average here in California in 2014 was $3.79. These trucks get terrible gas mileage. Depending on how much weight you have in the back you are likely to get less than 10 mpg in city driving. Then you have to figure in insurance cost. Many people may believe that their existing auto insurance will cover you if you are in an accident. That is not always the case. You should always read the details of your insurance policy before you rent a truck. You very well may not be covered, especially if the accident is your fault. The insurance will add a minimum of $10 to your total cost when you rent a truck from uHaul or Home Depot.
3. Are you comfortable driving a truck?
Driving a truck is not an easy task. Especially if you are in a city and you have never driven a truck or large vehicle before. Trying to park a truck in the city can be really hard to do and you could potentially damage the truck (hope you paid the extra $10 for insurance). Driving on the highway is not fun either when you have everybody trying to pass you because you are driving too slow. Make sure you are comfortable driving a big truck before you rent one.
4. Moving by yourself sucks!
Usually when you rent a truck you are going to be moving or hauling some heavy stuff. Most times you will need a 2nd pair of strong hands to help you out. You have a few choices here, all of which are going to cost you something or leave you doing the work solo. Your could ask a friend to help you out. At the very least you should be buying this person a six pack, dinner, or more depending on the size of the job. You could hire a stranger from the side of Home Depot or Lowes, but that's about as safe as walking through the hood with a Rolex on. Hiring help should only be done if the company has completed background checks on the driver to ensure your safety.
5. The Craigslist Stranger
I've heard a few stories about people trying to find a man with a van, or a guy with a truck on Craigslist. Although it is rare, we have all heard horror stories about people getting robbed or killed after meeting a total stranger on Craigslist. I believe that most people are inherently good but let's be honest, there are some crazy people out there. It's better to be safe than sorry. It's recommended that you only hire workers from a company who requires that each worker completed a background check.