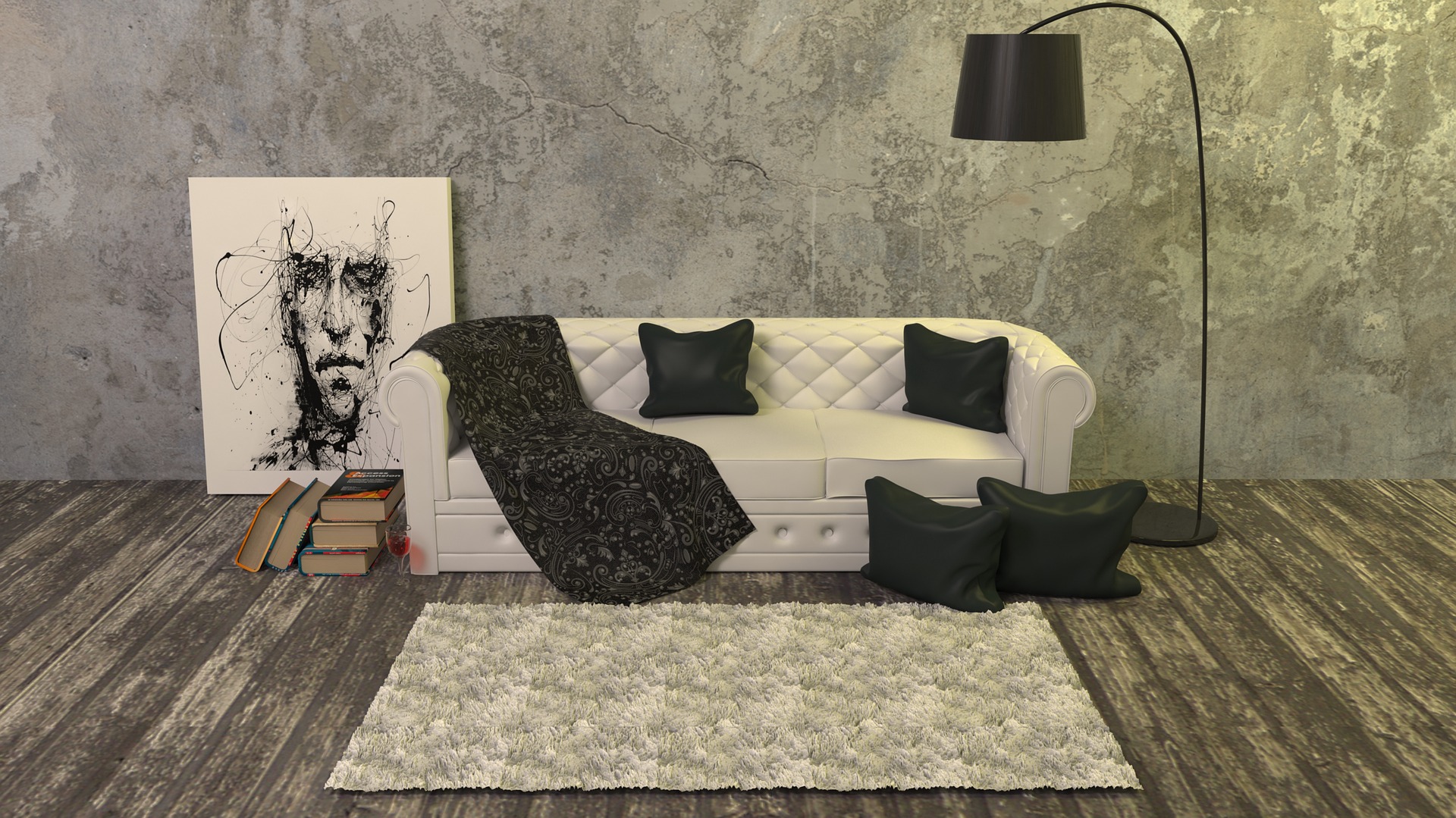 Selling Furniture On Craigslist Like A Pro
Selling Furniture On Craigslist Like A Pro
---
Spring cleaning? Moving? Downsizing? Either way it's time to get rid of some of that big bulky furniture that's lying around your house or apartment. You could try a garage sale but those aren't cool anymore, and if you live in the city then it's completely out of the question. Craigslist and Offerup are two really good options to help you sell your furniture online for no cost. If you aren't a marketing genius or a sales pro you may need some help writing up a good ad and negotiating a fair price. Hopefully, these tips will help you put a few extra bucks in your pockets with little to no hassle.

1. Write A Great Title:  For Craigslist, the title of your ad has to be captivating and descriptive without being too long. Short and sweet is best. The title is the first thing that people see as they scroll through hundreds of other ads looking for that great piece of furniture that they are missing. It's important to include relevant keywords in the title because many people will use the search feature in Craigslist to narrow down all of the items that they aren't interested in. Pro tip: avoid using all caps and over-punctuating (!!!!!!!!!!!!), instead capitalize the first letter of every word. Here are two examples of a good and a bad title.
Good Title: Mid Century Modern Dining Room Table In Excellent Condition
Bad Title: used table for sale!!!!!!!
2. Take Great Pictures: We have all heard the expression, "A picture is worth a thousand words." This is especially true when it comes to selling furniture online. When shopping on Offerup users are scrolling through images looking for the next addition to their home. In Craigslist many shoppers will filter ads to only view the ads with images. Most of you reading this article probably have access to an iPhone, Android phone, or tablet of some kind. All of these devices are capable of taking decent pictures and some of them like the iPhone 6 or Samsung Galaxy S6 take great pictures. The two most important things to remember are lighting and clutter. Make sure to take the picture in a well lit area and avoid shadows. You should also remove any and all clutter. The picture should be focused on the item you are selling. Everything else should be removed from the view. If you want to spice up your pictures a little bit you can use Instagram to make your pictures more interesting. Pro tip: avoid using stock photos whenever possible.
3. Write good ad copy: If you have seen the show Mad Men or work in marketing, you may already know how to write good ad copy. In a Craigslist ad, this is known as the "posting body". Use this section to describe the item in detail. Be as descriptive as possible and use a lot of relevant keywords to help shoppers find your item when they are searching. If you are selling a couch for example, you can use other words such as sofa, sectional, or love seat in the body to describe your item in greater detail. You should also use this space to talk about the best way to contact you (email, phone, text, snapchat). If you need the item sold by a certain date, you should include that as well. You should mention if the item is new or used. If it is used, describe any issues or defects on the item. It's best to be honest to avoid any confusion and awkward moments when you meet face to face with the buyer.
4. Prepare to negotiate: Most people who are shopping on Offerup or Craigslist are looking for a bargain, so make sure they think they are getting one. First, figure out your bottom line or the lowest price you are willing to accept for your new or used furniture. Then set the price a few dollars higher than that bottom line number. Most people will look to negotiate so be prepared to get a few low ball offers. Try not to be offended by these. The truth is, your item is only worth what someone is willing to pay for it. If you don't get any offers after a day or two, it may be time to lower the price. If you get multiple offers in the first two days, you may have priced it too low. In that case you can consider using these offers as leverage to ask the buyer for more money. Be careful not to raise the price too much so as not to scare the buyers away.
5. Transporting the furniture: If you've made it this far it means that you have found a buyer for your furniture and have accepted a mutually agreeable offer, congratulations! Now the hard part is over, or so you thought. Your buyer may need help delivering the furniture from your house to theirs. In the old days the buyer would need to rent a truck, or borrow a truck from a friend. Luckily,  buyers and seller can now use GoShare to get a pickup truck or a cargo van with a driver to help deliver the furniture on demand. Typically, the buyer is responsible for this cost. Pro tip: make your buyers life easier by telling them to download the GoShare iPhone or Android app, enter the pickup and drop off address, take a picture of the item, and GoShare will send a driver with a truck or van to help load and transport the cargo. A small truck starts at only $0.99 per minute from the pickup point to the drop off point with a $39.99 minimum. The pricing is competitive with traditional truck rental facilities but with GoShare you get the driver to help and they come to you instead of you going to them.
Hopefully, these tips will help make you a pro at selling furniture online. If you have any good tips that you want us to add, leave a comment and we will add the best suggestions to an updated post in the future.