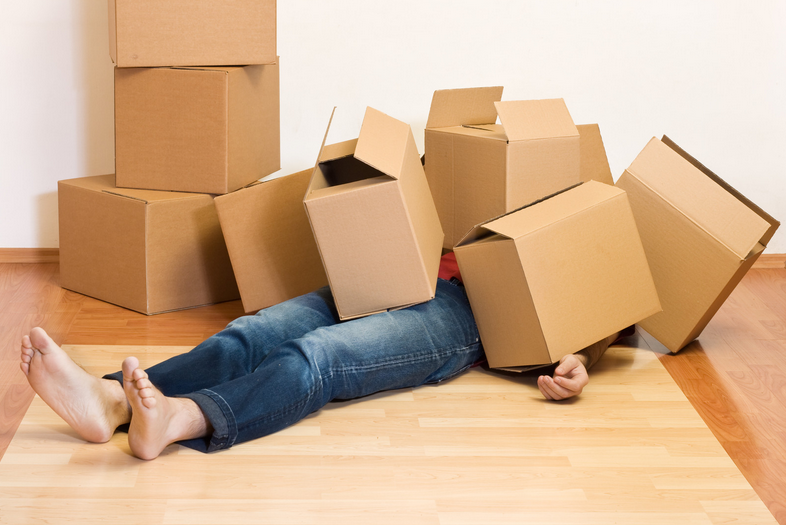 5 Easy Steps to Moving Out Of Your College Dorm or Apartment
5 Easy Steps to Moving Out Of Your College Dorm or Apartment
---
Finals are coming to an end and it's time to pack your stuff and move out of your dorm room or college apartment. With this being the busiest time of year it's easy to put the tedious task of moving off until the last days of the semester. We know you are focused on finals so we put together this check list to make sure you get everything taken care of when it's time to move out of college.

1. Clean Out Your Dorm Room
How many clean college dorms or apartments have you seen? Unless, you are one of the fortunate few who happened to keep your place clean after a years worth of college parties you may need to spend some serious time on this. A few tools you will need to get the job done yourself include: a vacuum, a broom with dust pan, a mop and bucket. You may also want to pickup some rubber gloves, Clorox cleaning wipes, Pine Sol, and Windex, and paper towels. With all of these tools and products you can clean yourself. If you don't have time for this you can always try an on demand cleaning service like Handy. Click this link to save $35 on your cleaning
2. Buy Moving Boxes and Pack Everything
After you have cleaned our your dorm or apartment it's time to box up your stuff for moving or storage. If you want to be environmentally friendly you can buy some used boxes for $1-$2. If used boxes aren't available you can buy new boxes for $3-$5 each from a local moving company. Get small boxes for heavy items like books and try to get a few medium and large boxes as well. 10-15 boxes should be enough for a typical dorm or small apartment.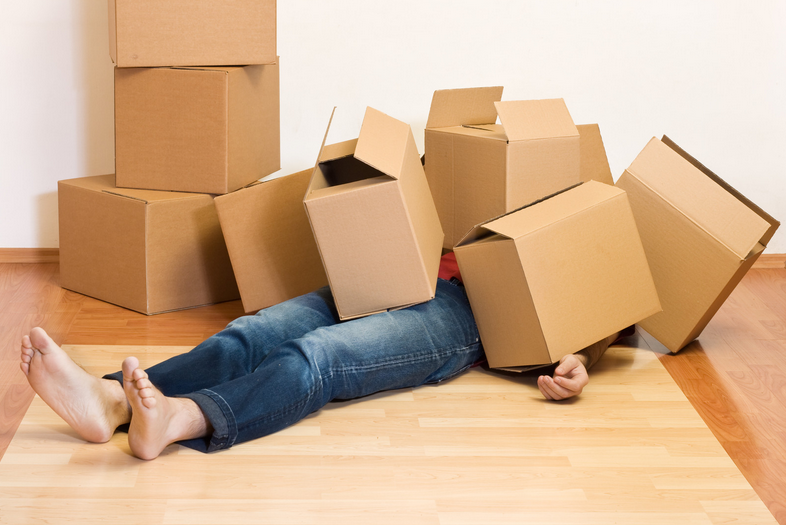 3. Storing vs Hauling
You are packed and ready to head back home for the summer but what about the furniture and other bulky items. You have two options here:  You can move to storage or haul everything home and haul it back. Storage can cost around $50 per month and you will also need to find a way to get the items to storage. Consider renting a truck or use an on demand trucking company. You will have to decide which is best for your individual circumstances.  If you do decide to haul it home first, make sure to find a respected moving company with great reviews. If you choose to move into storage, see if your current or future room mate will share the cost with you to save money.
4. Goodwill or Salvation Army
A wise man once said, "One man's trash is another man's treasure." As such donating your lightly used items to Goodwill or Salvation Army is always a good idea. No matter your race, religion or creed, donating to the less fortunate is an internationally recognized good deed.
5. Find A Friend With A Truck
If you already have a truck then you should have no problem getting your dorm or apartment transported back home or to storage. Need a friend with a truck? GoShare connects drivers who have trucks and vans to college students who need a hand moving, hauling, or delivering large items on demand. Your GoShare driver will help you load, deliver, and unload your items for as little as $39.99. Download our moving app, available for Android and iPhone, or get an estimate and book online. All GoShare drivers are licensed, insured and have passed a national background check.

Written By: Ben Do (San Diego State University) and Shaun Savage