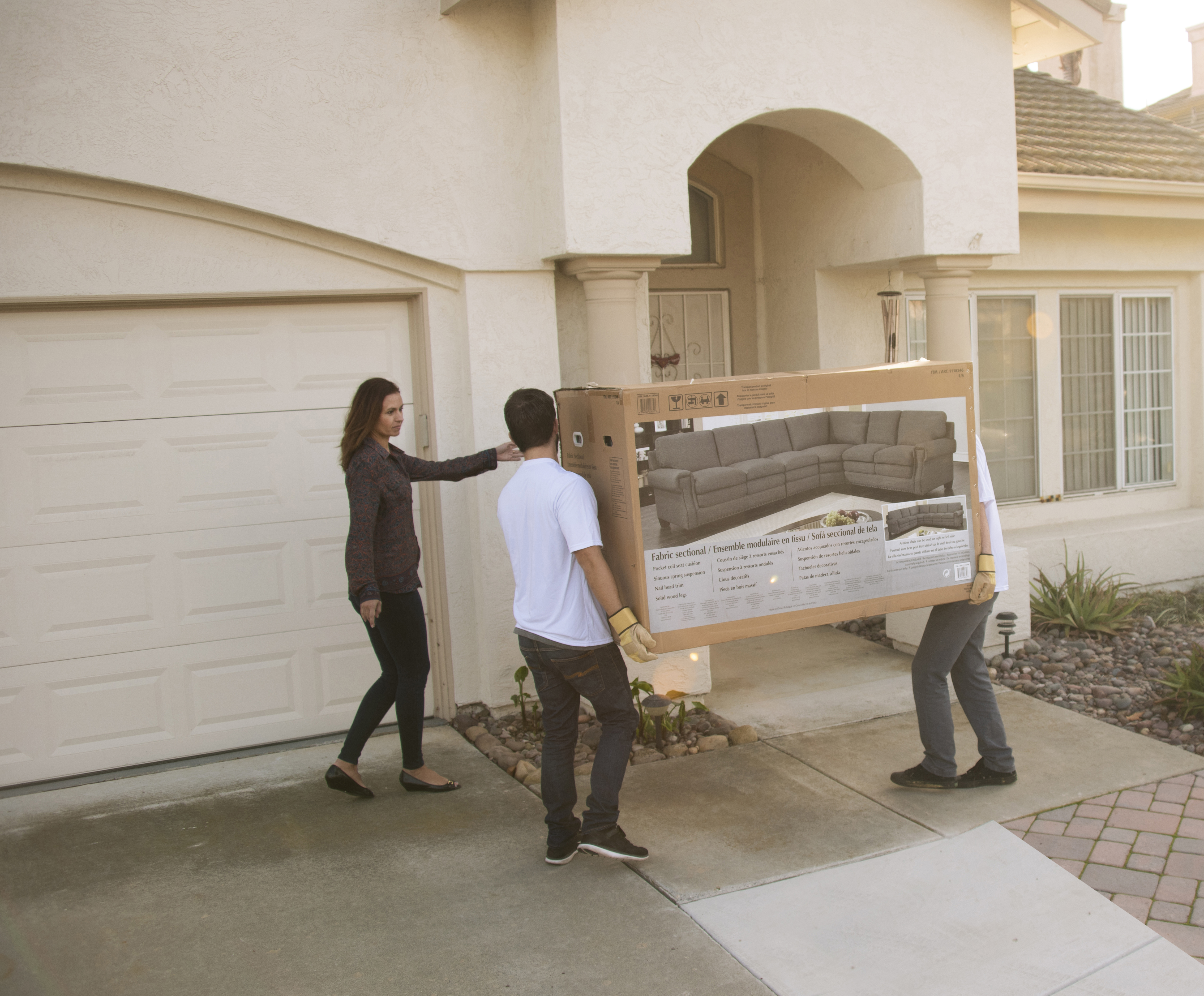 Crowdsourcing in the Final Mile Transportation Capacity: How It Works
Crowdsourcing in the Final Mile Transportation Capacity: How It Works
---
Crowdsourcing has redefined how we get to work, how we order groceries, and even how we get our takeout–so if crowdsourcing has redefined industries across the economy, what is its potential within logistics?
Crowdsourcing relies upon a large number of employees available at different times and with differing capabilities. Think about your dinner: if you live downtown and order Thai food at 6 p.m., the carrier might arrive on a bicycle—something nimble enough to skirt traffic and make the delivery on time. However, if you had a big lunch and order dinner around 9:30 p.m., the carrier might arrive in a car—something faster than a bicycle, that can take advantage of the empty streets to deliver your order as quickly as possible.
In other words, crowdsourcing takes advantage of the different capabilities of a large group of employees to provide the fastest, most efficient service possible.
A 2021 study by logistics solutions platform Scandit revealed that "37.8% of last mile delivery firms said finding qualified drivers to hire is their biggest issue." With driver shortages placing greater pressure on logistics providers than ever, it's time for businesses to consider creative solutions. As crowdsourcing technology expands into the final mile transportation sector, companies need to understand its potential within the logistics space.
The Growth of Crowdsourcing Delivery
Crowdsourcing in last mile delivery services is on the rise. According to Supply Chain Brain, "90% of retailers expect to use crowdsourced delivery to handle select orders by 2028." Increasing consumer demand drives this growth. A 2017 study by Deloitte discovered that "more than half of shoppers, 62%,  said "fast shipping" was two days or less."
Furthermore, same-day delivery is fast becoming a standard expectation in younger generations. As found by Business Insider, "A growing number of retailers [are] now experimenting with crowdsourcing as a solution to same-day shipping – an expectation of 56% of millennials."
Clearly, businesses and their customers are more eager than ever to receive their deliveries at previously unthinkable speeds; crowdsourcing is a quick, cost-effective way for companies to meet this new and rising demand for lightning-fast delivery. The only question is, how?
Crowdsourcing Relies on Connected Tech
However, crowdsourcing in the final mile transportation sector isn't as easy as having a well-maintained Rolodex of drivers. Businesses need a large, ever-expanding pool of drivers ready to make prompt deliveries to meet customer demand.
Effective crowdsourcing requires seamless integration of API into existing software interfaces and, in today's crowded crowdsourcing ecosystem, needs a readily available, beautifully designed mobile application for both customers and drivers. With a comprehensive tech interface connecting businesses, drivers, and customers, coupled with on-call customer service, Crowdsourcing technology can take final mile transportation into the 21st century.
Crowdsourcing Uses a Pre-Qualified Network of Delivery Drivers
Yet even a seamless API can't make up for a lousy driver. Effective final mile transportation crowdsourcing technology relies on a vast network of pre-qualified, fully-insured transportation professionals to fulfill all deliveries, no matter how large or small. 
Pre-qualified drivers, protected by an instantly verifiable insurance policy, allow businesses to trust that they'll be well-represented on the road by a tech-integrated fleet. This approach helps customers rest easy knowing that their final mile deliveries will arrive safely at their destination. 
All Processes, Including Freight Payment, Are Managed Through a Single Platform
Conventional final mile transportation relies on outdated technologies; lengthy telephone calls and emails are perfect opportunities for quotes to be misheard and invoices to be misfiled, and time-intensive spreadsheets can turn delivery schedules into a costly head-scratching exercise in frustration. More than $90 billion is wasted annually due to poor integration and related problems, according to a 2019 Deloitte survey.
By integrating all aspects of final mile transportation logistics into a single, easily scalable digital interface, companies and customers alike can orchestrate and receive last and middle mile deliveries with less head-scratching than ever before.
Add Value and Capacity to Your Network With GoShare
With industry-defining API and accountability, GoShare's customer-proven final mile transportation interfaces can help any business take advantage of the latest logistics technology. Contact GoShare to schedule a free demo today and say yes to the future of the final mile deliveries.
More resources for final mile delivery: