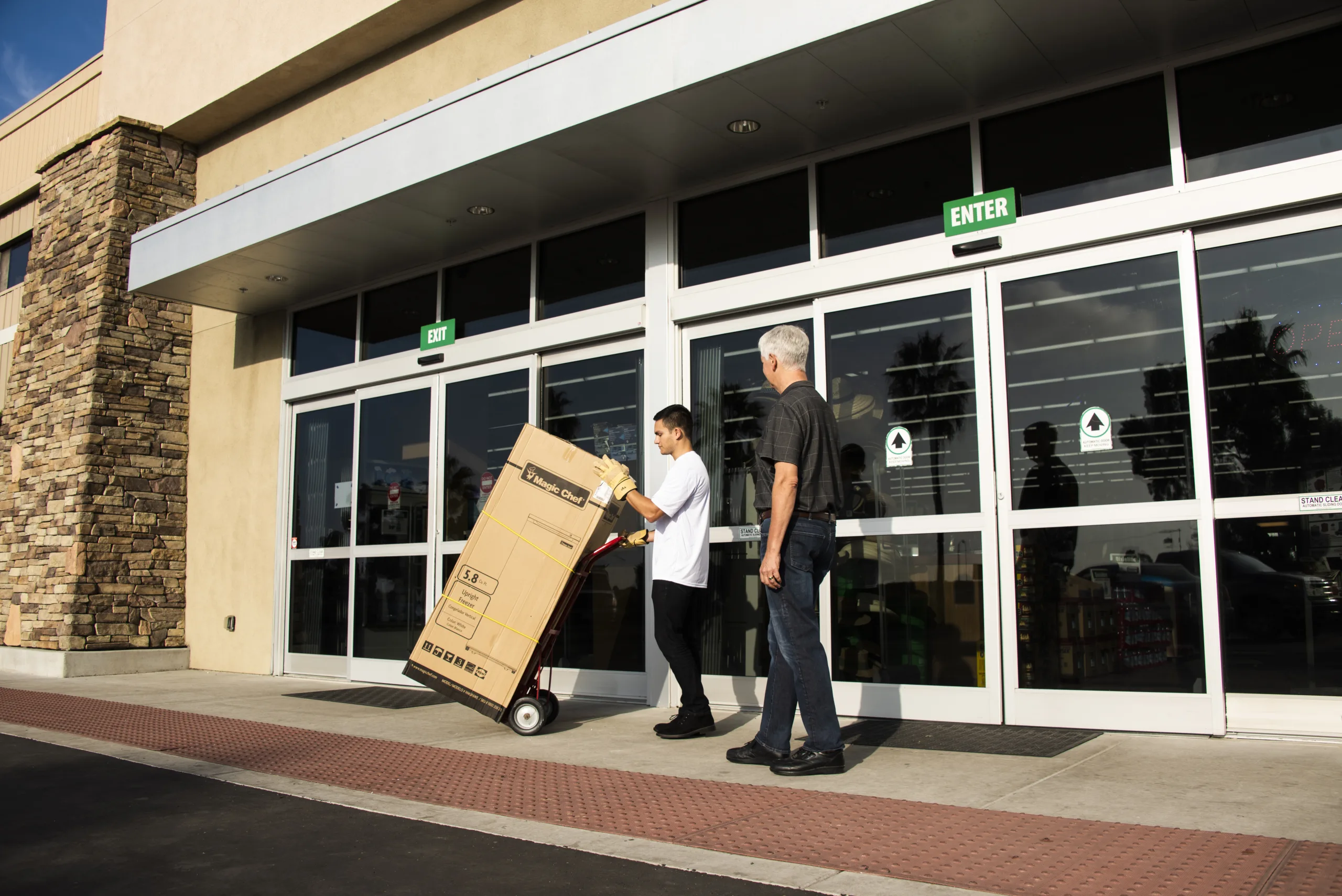 How GoShare Can Benefit Retailers with Shorter and Cheaper Last Mile Delivery
How GoShare Can Benefit Retailers with Shorter and Cheaper Last Mile Delivery
---
Introduction
In today's fast-paced world, online shopping has become an indispensable part of our daily lives. As retailers shift towards e-commerce, consumers expect retailers to provide swift and efficient shipping options. However, the last mile delivery is often the most expensive and challenging aspect of the entire shipping process. This is where GoShare comes in. In this article, we will discuss the top reasons why retailers should use GoShare to shorten and lower the cost of last mile delivery.

Faster Delivery Times
GoShare offers retailers an efficient and flexible delivery option that ensures faster delivery times. With GoShare, retailers can bypass the logistic limitations of traditional delivery methods and reduce delivery operations time, often from days to hours. This means retailers can ensure faster and more reliable delivery times, which can translate to increased customer satisfaction and brand loyalty.
Cost-Effective
One of the key benefits of using GoShare's last mile delivery service is the cost-effectiveness. Traditional shipping methods require retailers to bear the cost of acquiring and maintaining delivery vehicles and equipment, which can be quite expensive. In contrast, GoShare provides a convenient and cost-efficient alternative, with access to a network of local drivers and delivery vehicles for affordable flat rates, there are no upfront or hidden costs. Retailers can have peace of mind, knowing they're saving money while delivering their customers' purchases within budget.

Flexibility
GoShare delivery options provide retailers with flexibility. Retailers can choose the delivery option that suits their needs, from same day delivery to scheduled deliveries. The flexibility ensures retailers can control the delivery process and make sure their customers receive their products as soon as possible. The service is accessible across multiple cities, ensuring that products are delivered to customers no matter where they are.
Increased Customer Satisfaction
Providing shorter and cheaper last mile delivery options through GoShare ultimately leads to increased customer satisfaction. Customers today appreciate convenience, reliability, and timely delivery. GoShare helps retailers deliver on those expectations and provides retailers with a competitive edge in the e-commerce space. When retailers prioritize customers' satisfaction, they're more likely to receive repeat business and positive feedback.

Ship From Store
A major benefit of GoShare is that it allows retailers to ship products directly from stores. This eliminates the need for unnecessary warehousing or 3PL costs. Retailers with a brick and mortar footprint can use it to their advantage for local shipping. This allows retailers to compete with online stores that can offer free or low-cost shipping. It also helps them stay competitive with other brick and mortar stores.
Conclusion
In summary, GoShare's platform provides retailers with an efficient and flexible last mile delivery option that is both faster and more cost-effective than traditional delivery methods. Retailers can fulfill their customer's expectations and enhance their brand loyalty with a service that is specifically tailored to their needs. As the e-commerce landscape continues to grow, retailers need an adaptable solution for a last mile carrier. You can start shipping now or contact us with any questions.