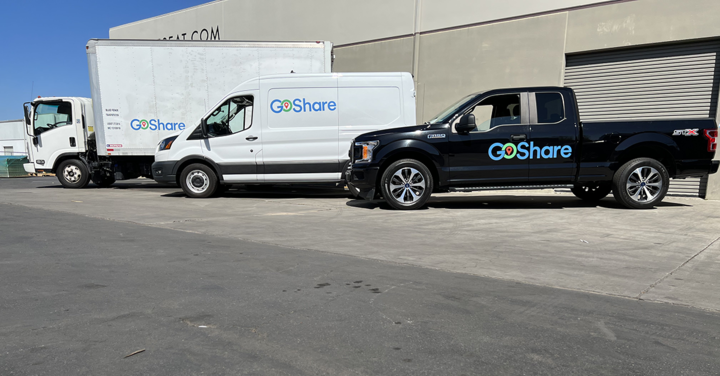 Transportation Procurement Tips and Tricks to Success in Last Mile
Transportation Procurement Tips and Tricks to Success in Last Mile
---
With last mile logistics costs comprising 53% of total shipping costs, according to a 2022 Insider Intelligence report, it's more important than ever for businesses to find the most efficient means of last mile transportation procurement. 
In 2020 alone, over $9 billion were invested in last mile delivery startups in North America. In that same year, the last mile delivery market in the region was forecast at $39.9 billion. But last mile delivery, which involves the journey of goods from a transportation hub to a final delivery point, represents the most costly piece of the shipping process.
A recent report by Deloitte found that "more than half of shoppers said "fast shipping" was two days or less." With customers demanding faster and faster shipping times, what are some ways businesses can solve transportation procurement problems and increase efficiency in the last mile or also known as final mile?
Let Customers Set and Adjust Delivery Specifications
By providing customers with an easy-to-use logistics platform, such as a mobile app, businesses can ensure that customers are in full control of their deliveries. Granting customers the freedom to schedule on-demand deliveries can improve transportation procurement and cut down on failed deliveries, the costs of which often fall onto the shipper's shoulders. 
Continuously Update Shipping Services and Options
Partnering with an API-enabled last-mile logistics provider can allow for real-time reactions to real-world logistics crises. By continuously expanding shipping services, from white glove services to hot shot delivery, businesses can offer the exact service a customer is looking for, promoting five-star reviews and delivery efficiency. 
Utilized Advanced Tools and Technology to Track Orders
With the truckload market in the U.S. soon expected to reach $212 billion, it's time for businesses to apply advanced tools to transportation procurement in order to keep up with a booming trucking procurement industry. PRNewswire, reporting on a 2021 study by Global Industry Analytics (GIA), reported that the global freight trucking market "…is projected to reach a revised size of $2.7 Trillion by 2026."
With the industry growing at this rate, it's vital that businesses implement new technologies to track their orders and maintain visibility over their growing operations, especially as capacity increases due to e-commerce. Using new technology in last mile delivery, such as innovative crowdsourcing, businesses can survive and thrive within the trucking procurement industry's rapid growth. 
Enable Real-Time Communication With All Parties
PRNewswire, reporting on a study by Loquate, an address verification company, writes that "Eight percent of domestic first-time deliveries fail, costing retailers an average of $17.20 per order or $197,730 per year." By putting all parties–shippers, drivers, and customers–in close communication through a logistics platform, costly mix-ups resulting in failed deliveries can be easily avoided. 
Provide Customized Shipping and Delivery Options
Whether a customer needs a quick courier service or an entire moving van, businesses need to be ready to provide for their transportation procurement needs. By providing a wide range of vehicles on-demand, businesses can provide customers with whatever shipping resources they need, whenever they need them. 
Automatic Notifications and ETA Alerts to Customers
With 42% of customers wanting same-day delivery, according to a 2020 Forbes report, and 15% saying they chose to buy from Amazon simply because the shipment would arrive faster, speed is quickly showing itself to be a driving factor of sales in the e-commerce era. By delivering automatic shipping notifications and estimated time of arrival (ETA) notices straight to the palm of the customer's hand, businesses can keep their customers happy and their orders on time.
Provide Proof of Delivery for Customers Once Delivered
By partnering with an insured last and middle mile service provider that provides proof of delivery for customers upon a shipment's arrival, businesses can not only avoid burdensome failed delivery costs but can also ensure their customers that their order is watched carefully every step of the way.   
Streamline Transportation Procurement and Improve Final Mile Delivery With GoShare
With GoShare, businesses can access a vast virtual fleet of logistics professionals, available on-demand to help solve frustrating transportation procurement challenges in the last mile. Contact GoShare to schedule a demo today,