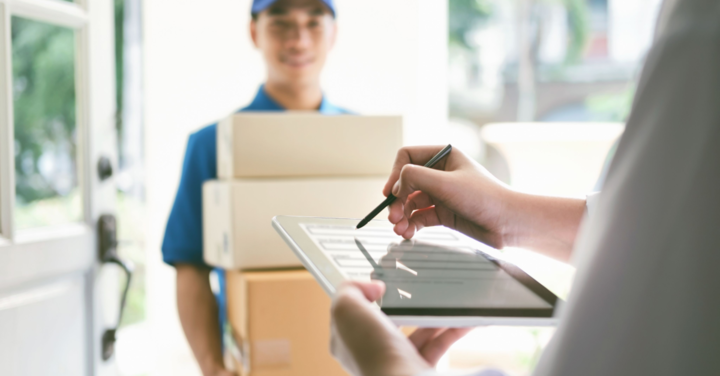 7 Reasons to Use an Outsourced Shipping Service
7 Reasons to Use an Outsourced Shipping Service
---
If you own or manage a business that sells physical goods today, you know that in order to compete at all, you have to have an excellent shipping and delivery strategy. If your business cannot deliver your products on time at an affordable price then you have little to no chance of succeeding in today's market. 
Consumers are constantly evaluating different options for their shipping needs so it can become challenging to keep up with the competition. To make matters worse, many consumers prefer to shop online so local brick and mortar retailers are being forced to adapt and offer fulfillment by shipping from a store, distribution center, or warehouse.
Your business is most likely doing some or all of the following:
Shipping to customers from a warehouse, fulfillment or distribution center, or a retail brick and mortar location

Shipping from a fulfillment center to and from retail locations

Shipping and handling returns and exchanges for your customers, which could involve brick and mortar locations, warehouses, and distribution centers
With these multiple scenarios, you need to be flexible and be an expert in logistics. Though, one solution to look into is an outsourced shipping service. You may be using one currently, but you also may still need more delivery capacity as your business grows. If you haven't already begun to incorporate a third-party shipping service into your supply chain process, here are seven reasons you should consider before you outsource your shipping or delivery to a 3rd party.
1. Cost Savings 
Outsourcing your shipping needs can save your business money on labor, equipment, and other costs associated with managing and executing your own shipping operations. You can eliminate the need for hiring, training, and labor costs to drive the vehicles. You can also reduce the large upfront costs of purchasing and maintaining the vehicles.  You also must consider the insurance for these vehicles, cargo and drivers.  All of the costs associated with managing a fleet of vehicles and a team of drivers add up to a huge number over time.

You can save money on equipment, too. If your company has a fleet of delivery vehicles that are used only part-time for shipping purposes, they are being under-utilized and dragging down your bottom line. Alternatively, outsourcing allows you to use carriers who have more efficient systems in place for loading and unloading cargo onto their trucks or vans. This also reduces costs by eliminating downtime associated with maintenance checks after each use. 
Fuel costs is a line item that fluctuates and is unpredictable. It's also a cost that is a huge hit to the bottom line. When outsourcing to a shipping service company, you can avoid the ups and downs of the fuel market pricing and add some predictability to your forecasting.
2. Improve Efficiency
Shipping companies have the resources and expertise to handle large volumes of shipping quickly and efficiently, which can help your business to meet customer demands and stay competitive in the marketplace. Outsourcing can help companies by providing predictable, negotiated rates and logistics management automation. And logistics optimization tactics can help companies realize sustainable long-term savings and drive operational efficiencies enabling the ability to scale.
3. Access to Advanced Technologies
Shipping companies often offer advanced technologies such as automated shipping systems, APIs, GPS tracking, and real-time data analytics that can provide you with a more accurate and efficient shipping process. These cutting-edge technologies help drive supply chain efficiency because when a tool is integrated into your company's TMS, ERP, POS, order management, or back-office system, it can result in streamlined operations. 
4. Gain Flexibility and Scalability
Outsourcing your shipping needs allows you to flex your supply chain operations up or down as needed, which can be beneficial for businesses that experience seasonal fluctuations in demand. Using a crowdsourced based delivery solution, for example, gives you the flexibility to access thousands of delivery professionals on demand which helps mitigate capacity challenges and meet customer delivery expectations. If you have sudden spikes in demand that require additional labor or equipment, an outsourced shipping service can scale up quickly to meet those demands without having any negative effect on the quality of customer service you provide.
5. Improve Customer Experience and Exceed Customer Expectations
Consumers delivery expectations favor a fast and high quality delivery solution. Same day, next day and 2-day delivery are now the status quo. To manage these delivery demands, outsourced shipping services can access their vast networks and resources to provide on-demand logistics solutions designed to meet expanded buyers' needs. Efficient last mile delivery services with diversified vehicle selections helps to meet your customers' unique delivery requirements.
Another aspect of meeting and exceeding customer demands might be if you have an urgent package that needs to go out immediately — or if you have a high volume of shipments that need to get out in a short amount of time — an outsourced shipping service can help make this happen more quickly than you could do it yourself.
6. Focus on your Core Competencies
Outsourcing your shipping needs allows you to focus on what matters most – your business! There aren't enough hours in the day to become an expert on the complexities of logistics while still creating new products, expanding markets, and growing your company. When you outsource logistics and shipping, you put the day-to-day execution, strategic recommendations, and logistic operations in the hands of a trusted partner in the process. You'll free up time for employees to focus on customers and expand your business.
7. Increase revenue opportunities
Outsourcing your shipping allows you to expand and scale up as needed with little or no additional costs or effort. Businesses can increase revenue by giving customers more options for delivery dates, times, etc., which in turn increases customer satisfaction levels and opens up new markets that would otherwise be closed off due to logistics limitations (i.e., an online retailer with limited shipping options).
Because of the cost savings realized when using an outsourced shipping service, you can pass on those savings to customers in the form of lower prices or increased profit margins. Streamlining your logistics and improving the efficiency of your supply chain can lead to faster turnaround times and increased customer satisfaction. Because you will be able to focus on your core competencies and the growth of your business, time and resources will be freed up that can be used to develop new products, expand into new markets, or improve customer service in other ways.
Summary
When you outsource your shipping needs, you can define your own shipping requirements in advance. You can make sure that you have the flexibility needed to handle your logistics processes, which is especially important if you have unpredictable or changing needs. If your business relies on shipping and delivery, a third-party service provider can help to make sure that your customers always get their products. Along with the cost savings, there are numerous benefits to outsourcing your shipping needs.
While looking for options for shipping services that work best for your business, you should consider outsourcing. Regardless of what products or services you are offering, delivery speed and efficiency are key to attracting more customers to your business. And, same day shipping can help increase your bottom line.
Outsourcing your shipping needs to a third party provider gives you the flexibility you need to remain competitive in today's market.
Read more about shipping services:
Contact a business development team member if you have any questions.