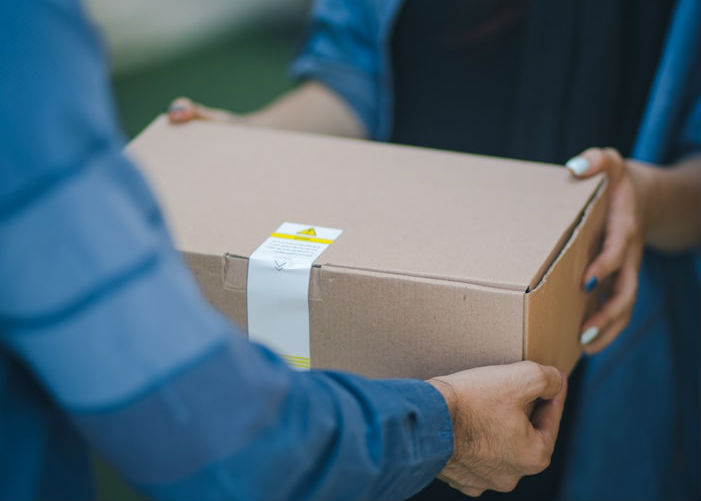 How to Find an On-Demand Courier Delivery App
How to Find an On-Demand Courier Delivery App
---
Out with the old, in with the new. As technology advances, on-demand service is quickly becoming the norm.  Whether you need a birthday gift or urgent document at a moment's notice, various conventional delivery companies and on-demand courier delivery apps exist today to meet those needs.
What is an On-Demand Delivery Service?
The first question to answer is, what is on-demand delivery? It is the ability to request delivery help wherever and whenever you want, and getting that request fulfilled typically within the hour. It's convenient for individuals or businesses who need something picked up and dropped off at a location immediately. Nowadays, you can easily compare the pros and cons of the wide array of shipping companies and on-demand delivery apps that are willing to assist you with your delivery needs. Check out these delivery options below:
Go Old-Fashioned With Traditional Courier Services
Traditional courier services such as UPS and FedEx are common and used to be the only options for delivery service. These traditional services offer several delivery options, varying from one-day to five-day shipping. Same-day delivery is also available, but it is typically expensive. Plus, there's no on-demand option to get your parcel delivered within the hour. 
It's important to keep in mind that, with traditional delivery services, you're limited to selecting a specific date and time of delivery. Your delivery request is scheduled in advance, as opposed to on-demand. You may encounter numerous delays, depending on the business of the delivery driver's day. In addition, the delivery costs and shipping fees are much higher for expediting, especially if you order for same-day delivery. 
Now There's a Fast and Affordable Solution for Your Courier Delivery Needs
Looking for an on-demand parcel delivery app that you can count on to pick up and drop off your letters and packages wherever you'd like, whenever you want? GoShare is here to help! With the GoShare app, you can request same-day delivery assistance on-demand, or in advance. No need to wait a day or two for your parcel to get delivered. Use GoShare to request a delivery professional that will arrive at your doorstep in less than an hour.
Using the GoShare app or website, you can get a clear estimate in less than a minute. After entering your pickup and drop off locations, as well as your item details, you'll receive your estimate. If it looks good, your project will be sent out in real time to our local network of delivery professionals. You'll have the ability to track your order and payment in the app or online. No need to keep cash on hand, pay with your credit or debit card instead. All of the local delivery professionals using GoShare have passed strict vehicle inspections and background checks. You'll also have peace of mind knowing that your project is protected by GoShare's comprehensive cargo insurance policy.
GoShare is the perfect choice for simple, fast, and affordable on-demand courier and parcel delivery. When you just don't have the time to drive across town and deliver a forgotten laptop charger to your friend, you can always rely on GoShare to have your back!
Additional Resources
If you found this article to be helpful, check out other posts for on-demand delivery help and tips.
Opportunities for Vehicle Owners
GoShare offers opportunities for cars, SUVs, and minivan owners to earn extra income by helping individuals and businesses in their communities with on-demand moving and delivery projects. If you are interested in earning extra income doing part-time or weekend projects, visit www.GoShare.co/Drivers to learn about our program.