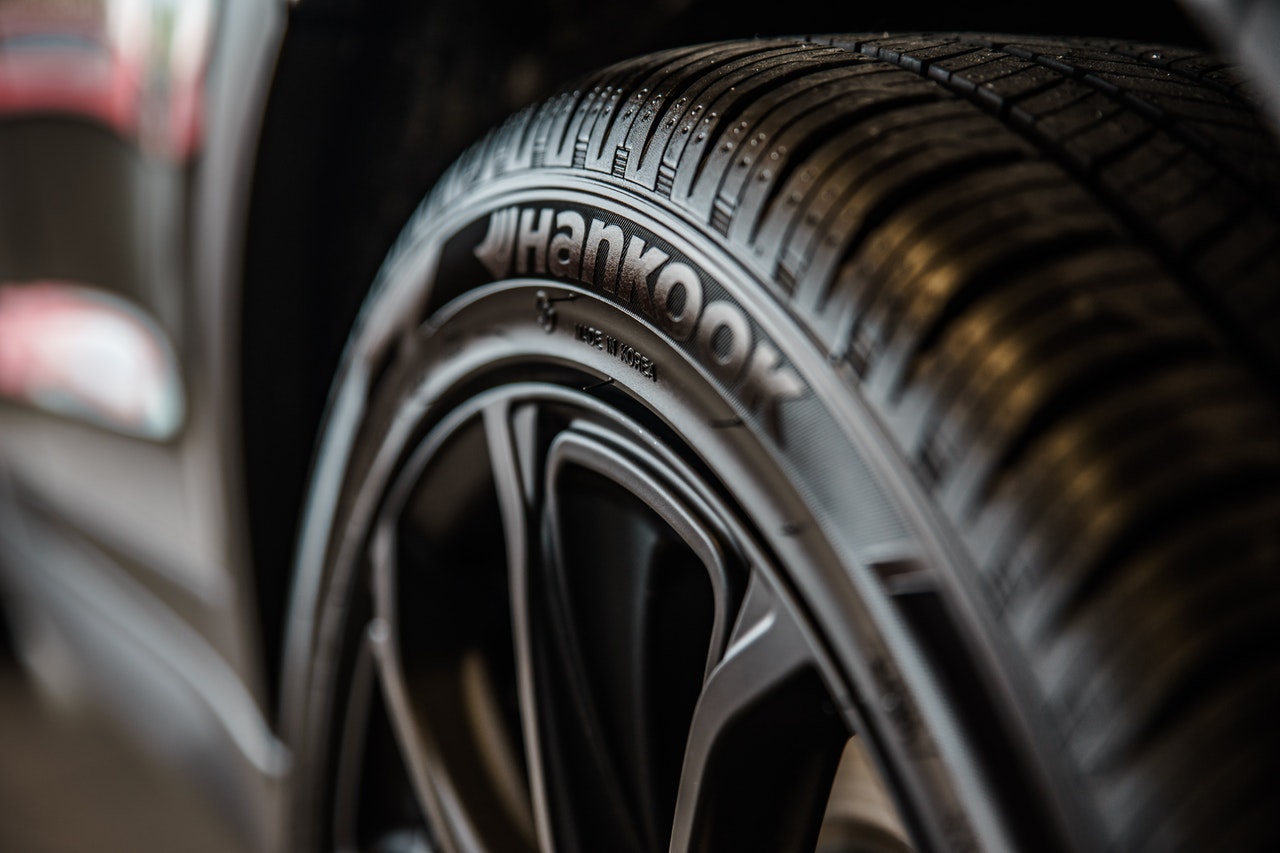 Tire Buying Guide: The 5 Best Truck Tires for Your Pickup
Tire Buying Guide: The 5 Best Truck Tires for Your Pickup
---
Pickup trucks are capable of enduring a wide range of obstacles on the road due to their customizable features. In addition to pickup truck mods and accessories, truck tires play an essential role in on-road and off-road performance.
Whether your truck is used simply for daily commuting or for more adventurous off-roading purposes, a set of high-quality tires can go a long way in terms of safety and driveability. But, there are an array of truck tires on the market today, making it difficult to find and choose the one that fits your trucking needs. To help ease your purchase decision, we've narrowed our search down to 5 of the top-rated truck tires for your pickup truck.
Before diving into our top tire picks, however, let's have a look at three types of tires that can influence your purchase decision.
How to Choose the Right Truck Tire
All-Season Tires
You can expect the vast majority of pickup trucks to be equipped with all-season tires by default, which focuses on on-road performance. 
All-season truck tires are a safe, reliable choice since truck manufacturers design and test their pickups with this tire type in mind. They are durable enough to handle mild seasonal changes in weather and maintain a smooth ride on the road. All-season tires are lightweight compared to their counterparts, which makes for a more fuel-efficient pickup truck and helps with heavy-duty activities like towing a car and hauling large furniture. The downsides to all-season tires are minimal when driving on the road. But, it's smart to consider other tire alternatives if you want to engage in off-road activities.
All-Terrain Tires
Equipping your pickup truck with all-terrain tires can be a great choice if you're looking to balance on-road and off-road performance.
All-terrain tires are designed to withstand harsh weather on and off the road. They make for effective winter tires by protecting your pickup truck from the extreme cold and safely maneuvering it through wet roads. At the same time, they can tolerate stressful road conditions such as rough gravel and potholes. Due to their resistant nature, however, all-terrain tires are not as effective in other aspects of truck driving. Equipping your pickup truck with all-terrain tires typically results in more road noise, less fuel economy, and reduced handling performance.
Mud-Terrain Tires
If you're an avid off-roader, then mud-terrain tires are the right purchase for your pickup truck.
Although mud-terrain tires can be driven on the road by daily commuters to a slight degree, they fully thrive in challenging off-road environments instead. Whether you're taking a road trip in the mountains or the desert, these tires have tread blocks that are capable of gripping onto rocky surfaces and muddy terrain with ease. The aggressively high performance of mud-terrain tires doesn't come without its drawbacks. The disadvantages of all-terrain tires are amplified with mud-terrain tires, and you can expect diminished tread life caused by the wear and tear of off-road terrain. 
Now that you're well-equipped with the knowledge to decide on a tire type that matches your trucking needs, check out our list of the top 5 pickup truck tires in 2020 below.
The Top 5 Pickup Truck Tires in 2020
1. Goodyear Wrangler Radial Tire
Goodyear manufactures top-of-the-line tires made for quality and durability, and this all-season tire is no different.
The Goodyear Wrangler Radial Tire is capable of handling a variety of conditions due to its aggressive tread design. Although these tires are commonly equipped onto jeeps, their strong  look fits nicely onto trucks and SUVs as well. The Goodyear Wrangler holds a strong grip over dry, wet, or iced-over surfaces and can withstand a fair amount of road damage. Despite their rugged nature, these tires are made for smooth driving over pavement while providing enough proficiency with rough terrain for you to engage in off-road activities. Overall, the Goodyear Wrangler all-season tire is a budget-friendly choice for truck owners who are looking for all-around, capable tires to get the job done.
2. Hankook Dynapro ATM RF10 All-Terrain Radial Tire
This robust Hankook tire is labeled as one of the best off-road truck tires on the market for various reasons.
The Hankook Dynapro ATM RF10 All-Terrain Radial Tire features a wraparound tread that gives off a rugged look. The tire comes with deep two-step sipes and tiered side grooves to protect against road damage and help with traction on muddy and snowy terrain. Due to the sizable footprint of the tire, you can expect an increased grip and acceleration on the road. In addition, the tire comes with stone ejectors that remove rocks, pebbles, and dirt to avoid any punctures. All in all, the Hankook Dynapro All-Terrain tire makes for one of the best tire purchases thanks to its affordable price and substantial off-road capabilities.
3. Michelin Defender LTX M/S All-Season Radial Tire
Michelin is one of the most renowned tire manufacturers in the world, so it's no surprise that this all-season tire is highly rated and a popular choice among truck owners.
The Michelin Defender LTX M/S All-Season tire is known for its long-lasting tread life and enhanced performance on the road. This tire has superb traction control on light snow and wet surfaces, but it doesn't handle well in heavy snow. Despite being an all-season tire, the Michelin Defender is still capable of maneuvering through off-road terrain and highways. Thanks to its directional tread pattern and Michelin's Evertread technology, this tire wears down evenly and has a longer lifespan than most tires. Although these all-season tires lean on the pricier side, their performance and durability make them a purchase well spent.
4. Falken Wildpeak AT3 All-Terrain Radial Tire
A truck tire that performs well under harsh weather conditions and difficult terrain without sacrificing smooth driving on the pavement is hard to find. Luckily, this all-terrain tire fits the bill.
The Falken Wildpeak AT3 All-Terrain Radial Tire is high performing under several circumstances due to its well-built design. The tread is optimized through a silica tread compound, allowing the tire to excel in rain and snow. Additionally, heat diffuser technology in the lower sidewall helps protect internal components and ensures vehicle stability when towing or hauling heavy loads on your pickup truck. Offset shoulder blocks are present to shield against sharp rocks and provide greater traction at low tire pressures. The Falken Wildpeak All-Terrain tire is ideal for both on- and off the road use, making it an amazing truck tire choice overall.
5. Milestar Patagonia M/T Mud Terrain Radial Tire
If you plan on spending a hefty amount of time off the road, then Milestar Patagonia has produced the perfect tires for your pickup truck.
The Milestar Patagonia M/T Mud Terrain Radial Tire is an essential pick for truck owners who need added strength and durability when off-roading. This tire is designed with a high-void tread pattern that enables your truck to navigate muddy terrain with ease. It features off-center tread blocks for improved traction and a 3-ply sidewall to protect against impact damage. This tire also has self-cleaning capabilities, which means mud, dirt, and soil buildup is never an issue. Priced reasonably with a number of off-roading benefits, the Milestar Patagonia Mud Terrain tire is one of the best bang-for-your-buck purchase decisions you can make.
Additional Resources
Looking for more information about trucks or trucking? Check out these additional posts from GoShare.