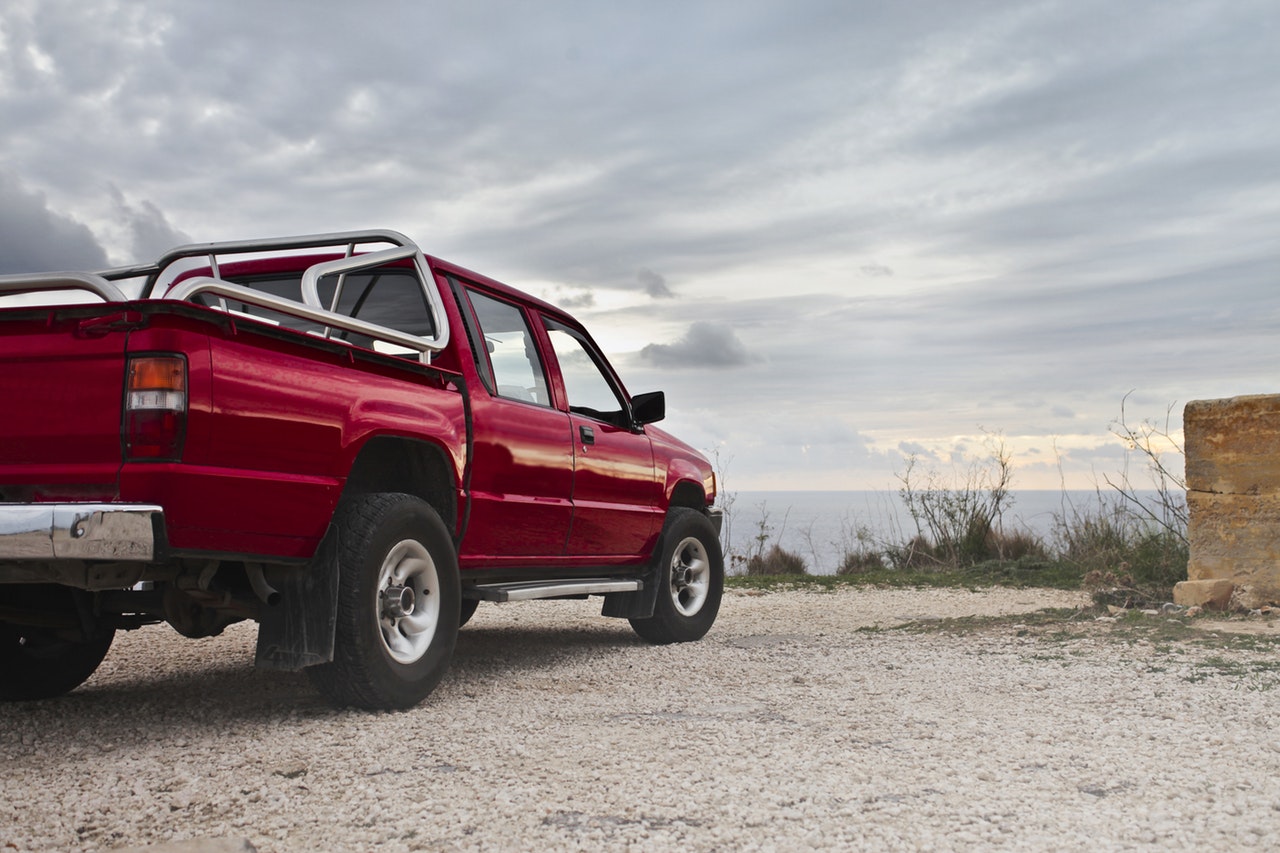 The 10 Best Truck Mods for Your Pickup Truck
The 10 Best Truck Mods for Your Pickup Truck
---
Owning a truck comes with the unique advantage of gearing your ride exactly how you want it. Trucks are designed for versatility and can be equipped with unique modifications that allow for enhanced power, comfort, safety, and more. 
Whether you're engaged in off-road adventures, heavy-duty lifting, or long road trips, there are plenty of truck customization options to choose from. Here are some of the most popular choices of after-market modifications for pickup trucks.
Check out the ten best truck mods to buy on the market below.
All-Terrain Tires

Take your truck's off-roading capabilities to the next level by purchasing all-terrain tires. Factory tires wear out over the years and, if you're a frequent driver, then it's ideal to get them replaced as soon as possible. All-terrain tires are made for durability, allowing your truck to handle both pavement and dirt with ease. These tires are designed to last long, so this truck mod purchase is worth it if you're planning on owning your truck long-term.
Lift Kit

Pickup trucks are inherently big vehicles, but sometimes that won't cut it when driving during heavy periods of snowfall or on extremely muddy roads. These external conditions can cause serious damage to your truck, especially if you engage in outdoor activities often. Thankfully, investing in a lift kit means your truck can enjoy higher ground clearance and allow for more tire configurations. While it may bet helpful for driving through messy conditions, lifting the suspension on your pick up truck can put extra stress on the drivelines components and robs the vehicle of horsepower. Lifting vehicles can also decrease the resale value, so be wary before making this investment.
Step Bar

If you decide to modify your pickup truck with a lift kit, then it's a good idea to invest in a step bar as well. Since the truck will be positioned higher than usual, a step bar can make climbing into and out of the driver and passenger seats much easier. Even if your vehicle isn't lifted, step bars can be helpful. Some step bars even slide under the body of the truck when doors are closed, Be sure to do your due diligence when shopping and avoid purchasing a step bar that is susceptible to bending and cracking.
Cold-Air Intake

A new air intake is one of the best bang-for-your-buck truck mods on the market. If you seek to increase power and efficiency of your truck, then replacing your old restrictive intake system is a must. By introducing cooler air into the combustion chambers of the truck's engine, you can expect an increase in horsepower with greater fuel efficiency. 
Custom Exhaust  

In combination with a new air intake, pairing your truck with a robust exhaust system can do wonders for its capabilities. Long-distance traveling or constant towing can be detrimental to your truck over time. When equipped with a custom exhaust, however, your truck can enjoy an increase in horsepower and fuel efficiency, thus extending its lifespan for several more years. 
Heavy-Duty Hitch 

Outdoor activities such as boat riding, camping, and dirt bike racing are undoubtedly fun, but they require some effort and planning beforehand. Engaging in these activities requires a truck that can handle the weight of extremely heavy items. Luckily, one of the most useful truck mods to purchase is a heavy-duty hitch. When equipped with a sturdy hitch, pickup trucks are highly capable of towing all sorts of things, from trailers and RVs to boats and ATVs. 
Tool Box

A unique benefit of owning a pickup truck is the ability to store items in the truck bed. Unfortunately, placing items in the back of your truck leaves them exposed to theft and weather conditions. Storing them in the front of the truck results in limited space within an already-crammed cab, which doesn't make for a great driving experience when passengers are around.
By installing a tool box in the back of your truck bed, you can enjoy the luxury of a safe storage for tools. Tool boxes come especially in handy during apartment moves or furniture deliveries, but they are still useful for storing other small belongings such as jewelry and important documents. If you're interested in purchasing one, take a look at our list of The Best Truck Tool Boxes for Your Pickup Truck.
LED Light Bars

If you travel often at night, then an extra set of lights on your truck can make driving much easier and safer. Whether you're heading home late at night or throwing an outdoor party in the dark, LED light bars help illuminate the surroundings so that you don't encounter visibility problems. Plus, they can be customized with an array of different colors so your truck can stand out from the rest. Before purchasing, however, make sure to research certain laws that restrict the use of light bars on public roads. 
Tonneau Cover

Pickup trucks are essential for hauling large items and storing possessions. Their versatility is, in large part, due to the truck bed and its various uses. But, external conditions such as weather and debris can result in damaged cargo and accumulated rust. Tonneau covers help protect against these elements, properly shielding your truck bed from extensive damage to your truck and cargo. 
Floor Mat

The interior of a pickup can get messy, whether it's due to a friend spilling soda on the floor or a hefty amount of dirt pileup over time. Keep your truck's interior clean and immaculate by investing in floor mats. The material of all-weather floor mats are designed to sustain the worst of spills, debris, and weather elements. 
Additional Resources
Did you find this article helpful? Check out our other tips and info for pickup truck owners: