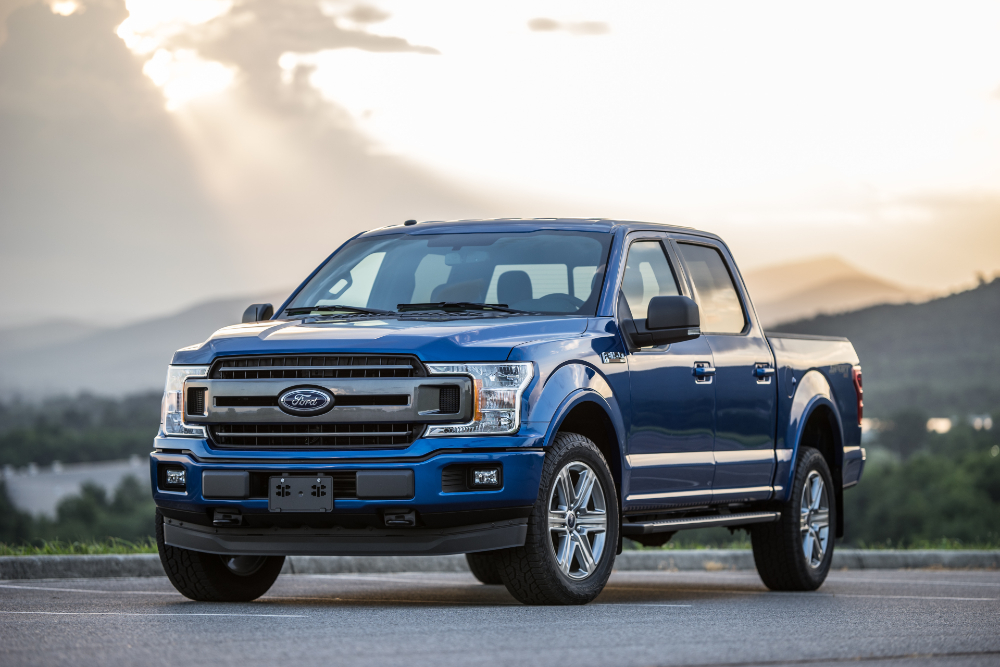 The 7 Best Pickup Truck Accessories You Should Buy
The 7 Best Pickup Truck Accessories You Should Buy
---
Pickup trucks are intrinsically versatile workhorses, but they also offer an array of customization options that enhance their utility. A number of pickup truck accessories can be installed on your truck if you're looking to improve its multipurpose effectiveness. 
To help you achieve that goal, we've compiled seven of the best pickup truck accessories worth purchasing.
Check out our list of the seven best pickup truck accessories you should buy below.
Truck Caps or Camper Shells
You might be afraid of hauling valuable items in your pickup truck bed due to hazardous weather conditions. In particular, winter and summer can be cruel seasons to delivery pros who frequently engage in transporting items on the back of their pickup. Luckily, you can put those worries to rest by purchasing a truck cap.
Truck caps, or camper shells, help protect your truck bed from the elements. Heat, snow, and rain can be extremely detrimental to your truck if not properly outfitted. With a camper shell, however, you can safely hit the road and avoid the risk of damaging your pickup truck. Additionally, camper shells provide an extra layer of defense against theft since they wrap over the entire bed of your pickup truck.
Camper shells come in a single shape and size, but it's still possible to transport bulky items with one equipped. If you invest in a camper shell with a side rack or roof rack, you should have no trouble bringing along your favorite mountain bike for the ride.
Tonneau Covers
A tonneau cover functions similar to a truck cap, but its design is noticeably different. Instead of extending to align with the truck cab like a camper shell, a tonneau cover only spreads a flat surface over the truck bed. If you're in the market for a less bulky version of a camper shell, then consider purchasing a tonneau cover.
Tonneau covers shield against weather elements, helping keep your truck bed safe from potential hazards. A unique advantage to tonneau covers over camper shells is their versatility. Since they can be folded and removed, tonneau covers make it convenient to access your items stored in your truck bed. 
Tonneau covers can be made up of various materials, including aluminum, fiberglass, and ABS plastic. If you want a truck cap that looks flush with the rest of your truck body, then go for fiberglass. On the other hand, aluminum is a great choice of material that offers a combination of being both lightweight and resistant. If you're looking for a cheaper alternative, ABS plastic is a durable material that can withstand harsh conditions.
All-Weather Floor Mats
Truck owners who value cleanliness should think about replacing their truck's carpet mats with all-weather floor mats instead. These mats are essential for preventing dirt and grime buildup in the interior of your vehicle. In addition to a clean atmosphere for your truck, the all-weather floor mats are one of the least expensive pickup truck accessories that you can buy.
Bedliners
Pickup trucks are constantly exposed to the environment, which leaves their beds vulnerable to rust, dents, scratches, and more. Luckily, bedliners add a protective coating that helps prevent these mishaps. This pickup truck accessory is crucial for maintaining a robust pickup truck that will last for many years.
Most pickup trucks have a drop-in liner installed by default, but it's made up of cheap material that can still breed rust and residue underneath. It's recommended to eventually remove and replace drop-in liners with spray-on liners, which are much more effective at doing their job.
Tie Downs and Anchors
If you engage in heavy-duty activities such as construction and moving, then it's wise to invest in high-quality tie downs and anchors. This equipment can be a lifesaver whenever you haul heavy loads, ensuring that your large cargo is intact and secure at all times.
Toolboxes
One of the most common pickup truck accessories is a tool box. If you own a large supply of tools, then installing a toolbox onto the back of your pickup truck can relieve you of excess clutter. 
A tool box acts as safe storage, helping clear up space in your truck bed and reducing the risk of losing important items. The tool box lid comes with a lock mechanism, so your items are kept safe from thieves. 
Tool boxes are typically mounted behind and slightly below the rear window of a pickup truck, but different variations allow for side-mount or bed floor positions as well. Several material options are available, with powder-coated aluminum being the most well-rounded choice. If you need help deciding which tool box is right for you, check out our list of the Best Tool Boxes for Your Pickup Truck.
Truck Bed Extenders
The truck bed is the backbone of a pickup truck when it comes to hauling, but sometimes it isn't long enough to fit everything. By equipping a truck bed extender, your pickup is suddenly 2-3 feet longer and is able to handle items such as lumber and mattresses.
Additional Resources
Did you find this article helpful? Check out our other tips and info for pickup truck owners: