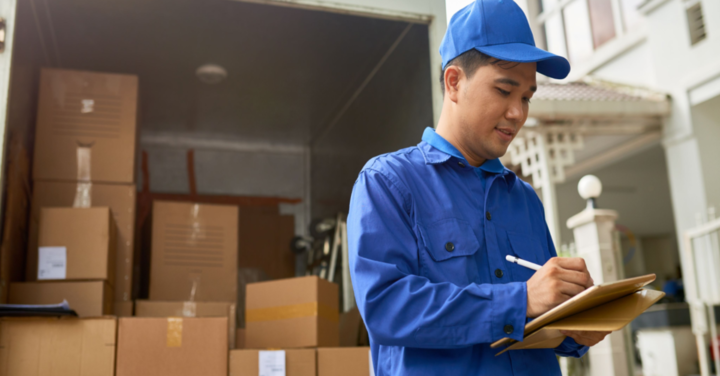 How to Collaborate and Adhere to Your Transportation Vendor Contract With Ease
How to Collaborate and Adhere to Your Transportation Vendor Contract With Ease
---
With the e-commerce boom, it's more important than ever for businesses to match their capacity to rising demand. In January 2022, Insider Intelligence predicted that retail ecommerce sales would grow 16.1%, reaching $1.06 trillion in 2022. Growth in retail e-commerce means an increased demand on an already sluggish supply chain. By employing tech-based solutions, businesses can meet increased demand head-on. 
But with this growth comes the potential for logistics crises. By taking a closer look at their transportation vendor contract now, businesses can avoid unpleasant surprises when logistics crises happen and ensure that they're getting the most out of their transport contracts. 
Know Where to Look and How to Find Clients
The transportation industry is booming. In 2018 alone, the U.S. Department of Transportation's Bureau of Statistics reported that "..the U.S. transportation system moved a daily average of about 51.0 million tons of freight valued at more than $51.8 billion." With this much freight moving through roadways and ports, it should be easy to find reliable clients–right?
Not so fast. 
Finding reliable clients for a freight business can be difficult, and the consequences and costs of a breached transportation vendor contract can be steep. Therefore, companies must consider how they can find the clients best suited for their capabilities. 
Use online resources

. Online job boards can supply

logistics

businesses with easy access to various industries in need of their services. 

Contact shippers.

Nobody likes to make cold calls, but fruitful contact is the first step to any client relationship. 
Look for public sector contracts. By partnering with government agencies and public works, logistics businesses can build their reputation among a stable, well-funded client base. 
Treat your clients well.

It's the golden rule of logistics: ship others as you would like to be shipped. 
Ensure Contractual Terms Are Clearly Defined for All Involved Parties
In a global economy, logistics plays a vital role globally. With "…an estimated 300,000 new shipping containers added to the global fleet each year," according to Porta-Stor, it's clear that global logistics will only become more cross-culturally intertwined as time goes on and logistics automation advances. However, with these relationships come incredible business opportunities and opportunities for misunderstanding. 
Businesses can ensure that their transport vendor contract terms are up to snuff by looking for a few essential elements of any contract. 
A solicitation number for reference

. This is how the various contractual

parties

reference the document. 

Contact information for questions

. Businesses should ensure they have tried-and-true means of contacting the other parties under their

transport vendor contracts

.

Whether there is a pre-bid or pre-proposal conference and where and when the meeting will occur

. Some

transport contracts

stipulate a meeting as part of the contract process.

The time and place bids or proposals are to be received.

Businesses should ensure they have accurate information–otherwise, they risk contract violation with a missed bid. 

A list of documents and forms included in the solicitation and directions concerning which must be completed and submitted

. Nobody likes having to send annoying follow-up emails. 

Space where amendments to the solicitation can be acknowledged

. Without this addition, it can be difficult to amend the

transport vendor contract

, leaving both parties with an inflexible, inefficient agreement.  
Embrace Modern Technology and Tools to Improve Collaboration and Adherence to Contracts
With the supply chain and global logistics under more pressure than ever before, it's time for businesses to come to creative, collaborative solutions. 
As Supply Chain Brain wrote, "With automated tools, teams can import edits from relevant, previously reviewed contracts. It also provides valuable data on the organization's historical approach to managing risk." These efficiencies, according to the December 2021 report, "can save up to 70% of the time normally spent on contract review."
By partnering with an API-enabled, certifiably-insured last and middle mile logistics company, businesses can rest easy knowing they're bolstering transport vendor contract relationships and the bottom line.     
Stop Worrying About Transport Contracts and Maximize Shipping Efficiency by Partnering with GoShare Today
If your business is looking for an all-in-one, easy-to-use, app-integrated API logistics solution, consider GoShare. GoShare simplifies your logistics processes, putting all your logistics business solutions into a single, easily integrated API interface. Contact GoShare today for a demo, and see what the future of logistics can do for you.