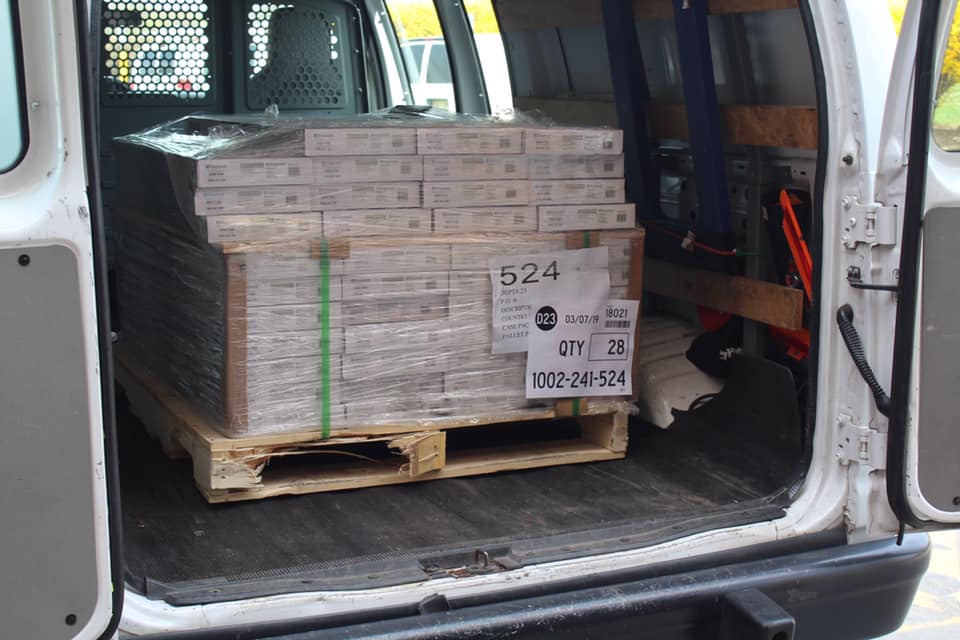 How On-Demand Transportation Can Provide Middle Mile Support
How On-Demand Transportation Can Provide Middle Mile Support
---
Many people are familiar with the terms last mile delivery or final mile delivery. This is the last step of the logistics process or the final journey to the customer's location. Whether it be from a retail store or a warehouse, it is the transportation step to get an item to its new owner.
The middle mile portion of the supply chain process is sometimes referred to as the invisible mile. But, being effective and efficient in this essential step is crucial to keeping transportation and logistics costs under control, and inventory flowing.
Middle mile delivery includes the transportation of manufactured goods from the manufacturing center (domestically) or shipping port (imports) to warehouses and distribution centers. The middle mile can also encompass the transportation of these goods from the warehouse to a retail location, or even between retail locations. A middle mile transportation project can span hundreds or even thousands of miles, or can simply involve moving goods across town.
In the past, middle mile delivery was generally handled by large trucking networks. In order to minimize cost and increase efficiency, there is an incentive to fill the trailers as completely as possible. Manufacturers and retailers often design product packaging specifically for the purpose of fitting more items into a shipping container or trailer. Round cans redesigned as square, trimming an inch off a box, all to ensure that these vehicles are loaded with as many items as possible to help defray the cost per vehicle.
LTL (or less than load) moves are less economical. Drayage and short hauls can also be challenging, as they may require a more nimble service provider that can be available for last minute projects.
How On-Demand Service Provides are Changing Middle Mile Delivery
On-demand service providers are bringing new flexibility and efficiencies to middle mile transportation. On-demand service providers leverage networks of local truck and cargo van owners that can be mobilized extremely quickly. These networks are comprised of smaller hauling vehicles, including cargo vans and box trucks, that are ideal of LTL deliveries, single pallets, and other hot shot jobs.
The major advantage on-demand service providers have over traditional middle mile service providers is speed to deployment. A true on-demand service provider can provide same day turnaround for project requests. GoShare is able to provide delivery professionals to your location within half an hour of the original request.
The second advantage is cost. On-demand service providers are structured around quick, local projects. They leverage large networks of freelancers, and keep their overheads low. Thus average costs for using an on-demand service for local LTL and hotshot projects is much lower than a traditional transportation carrier.
And finally, on-demand networks are flexible. You can scale up or down your usage depending on your needs. This benefit is especially helpful for businesses that have seasonal busy and slow periods, as it allows them to more effectively manage resources without being overwhelmed or maintaining a workforce that does not have a full workload.
Can GoShare Help?
Want to learn more about how on-demand service providers can assist with your businesses middle mile transportation needs? Visit www.GoShare.co/business to learn more about our virtual fleet of delivery professionals.