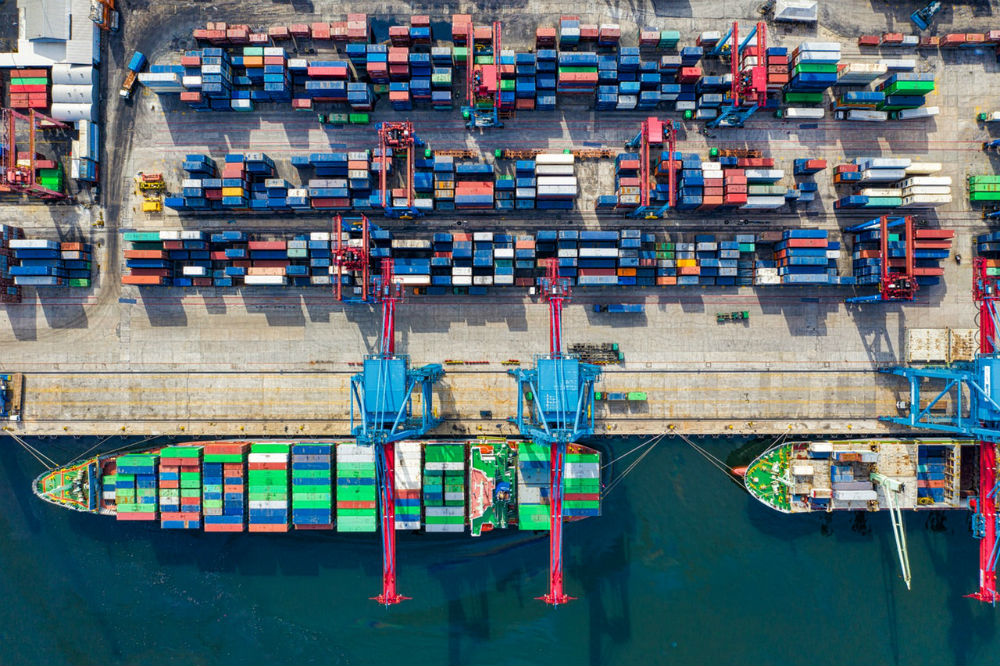 Technology and Supply Chain Management
Technology and Supply Chain Management
---
Supply chain management (SCM) plays an essential role at many businesses or organizations. 
SCM is the task of managing supply chain activities. While the definition is simple, the actual role of supply chain management is anything but. 
Supply chain management is an umbrella that pulls in many business-critical functions, including inventory management, overseeing supply chains, and product flows. 
Why is supply chain management important? 
Without SCM, it would be impossible to turn an idea into a final product. 
An engineer may come up with a product idea. A marketer may sell it. But the SCM professional is the functional, behind-the-scenes resource that ensures products get made and onto shelves. 
When a transportation company puts in a new order for a fleet of trucks. When an operations manager finds a new, more affordable source for raw materials. When a manufacturer works through a global supply chain to ship their goods via ocean freight to a different country. This is all supply chain management. 
What does supply chain management encompass?
Supply chain management involves managing both the physical flow of goods and materials as well as the informational flow that accompanies this movement. 
This physical flow of goods includes the transportation of items as well as the sourcing of the items. 
In arranging transportation, a supply chain manager will need to find the appropriate method from first mile to last mile delivery. You may need to consider different shipping options, from airmail to ocean freight. In addition to arranging the physical transportation, this manager would consider how to safely pack the item.
A supply chain manager tasked with overseeing the physical flow of goods must also plan on where to store the goods while they are waiting for the next step in their journey. Should the company own or rent the warehouse space, does it need climate control? How will it provide security for they goods when they are in storage? These are all considerations that need to be made.
Sourcing a product could encompass evaluating and purchasing a finished product or service, or even arranging for the manufacture of the needed item. 
Operations managers may be in charge of identifying suppliers or evaluating factories for social compliance. They may do such varied tasks as working with the product design team to ensure the item packaging won't be crushed during shipping, or by helping them identify more affordable suppliers for raw materials. 
The physical and informational flows are interconnected, with the informational flow acting as a natural by-product of the physical flow. At each stage of the process, the creation and movement of physical goods generates and requires informational content. This can include pack out instructions, materials invoices, shipping manifests, work orders, order tracking numbers and more.
Record keeping is one of the essential activities required for good SCM. The informational flow keeps track of where individuals goods are in the physical flow. It forecasts future needs and dictates when new orders will be placed. 
Managing the informational flow ensures that the physical flow of goods and services is able to proceed seamlessly and as planned. There are also legal requirements to meet, from customs declarations to financial reporting. 
How technology is changing supply chain management
Operation and supply chain departments are responsible for the planning and management of these business processes. A hundred years ago, that would mean piles of paperwork and meticulously kept files, books, and receipts. 
In the modern world, effective supply chains rely heavily on logistics technology solutions to manage the information flow that accompanies the movement of goods and services. Never has there been a time in which operations managers have enjoyed so much transparency and control over the supply chain process. 
Invoices are sent via email and paid via digital money transfers. Physical goods are labeled with barcodes or GPS trackers and tracked at every stage. Operation managers have complete visibility into the location and status of each item in their pipeline. 
Technology enables the use of virtual fleets. Using technology to connect with and hire independent contractors in real-time, an operations manager can instantly hire to daily needs. This allows them to acquire resources for what is truly required for that day. There are no excess costs of retaining unneeded fleet members on slow days or experiencing transit delays if internal resources are unable to keep up with high-volume days.
Having a strong informational flow, aided by advanced software solutions, can provide a competitive advantage. With the increased amount of information about each step of the journey, savvy professionals can spot trends, make adjustments, and save their companies time and money. 
The future of supply chain management
Both the physical and information flows of supply chain management will continue to benefit from strong technology support over the coming years. 
Machine learning and AI systems will improve forecasting and modeling. Inventory orders will become more exact, reducing waste, overstock, and the need for lengthy warehousing. Technology will help reduce the number of dead-head miles, or miles without freight, but ensuring more efficient routing. 
The physical flow of goods will also be directly impacted. The warehousing and manufacturing fields have already seen incredible transformations from the introduction of automation. 
Industrial automation has been common since the 1970s, with many manufacturing tasks now being handled by machines. Improvements in manufacturing technology will continue to make the process faster and more efficient.  
More recently, warehousing has also seen a surge in innovation. Automated mobile robots transport inventory throughout the warehouse. Pick and pack robots prepare shipments. Automated processes are more efficient and reduce the need for human labor. 
The retailer JD.com recently created a fully automated warehouse in China. A warehouse of that size would typically require 400 to 500 workers to manage. The JD.com warehouse has just five human employees who serve to oversee and service the robots. One day, they hope to automate those roles too. 
The transportation industry will see a similar revolution as self-driving vehicles begin rolling out. Many industry experts predict that self-driving trucks will be on the road before self-driving cars. Daimler, Waymo (a subsidiary of Google), Tesla, and numerous other companies have committed incredible amounts of time, talent and resources toward meeting this goal. 
Expect to see self-driving trucks transporting inventory on long-haul routes on highways within the next decade. Highway driving is simpler than city streets, which feature a myriad of distractions and obstacles. 
Suggested Reads
If you found this information helpful, you may also enjoy these other GoShare articles.
GoShare for Businesses
GoShare is an on-demand logistics provider. Our network of local delivery professionals acts as a virtual fleet for businesses looking to transport goods. With a large selection of vehicles, GoShare is an ideal solution for local transportation projects, including first mile, middle mile, and last mile deliveries. To learn more about GoShare's services, contact our business development team.