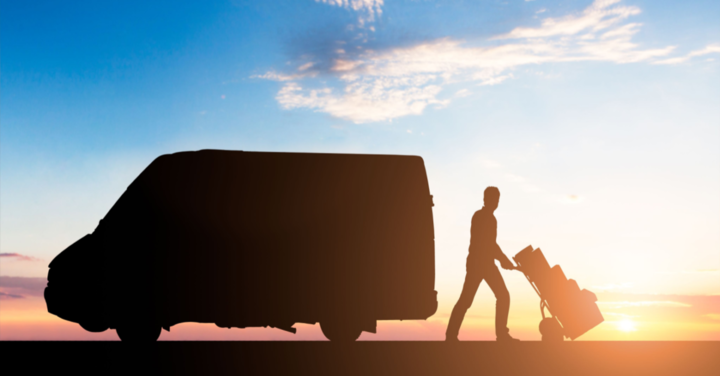 Causes of and Ways to Overcome Higher Last Mile Delivery Costs
Causes of and Ways to Overcome Higher Last Mile Delivery Costs
---
With last mile delivery costs on the rise, it's more important than ever for last mile delivery providers to know precisely where their last mile delivery costs are coming from. Last mile delivery costs often account for up to 53% of total shipping costs, as reported by Insider Intelligence. It accounts for an even bigger share, more akin to the majority, of total transportation costs in shipping. As a result, shippers need to know a few things about the causes of such high costs and how to overcome them. 
Why Is the Last Mile Delivery So Expensive?
In a logistics marketplace increasingly dependent on automation, customers expect technology to be fast and easy to use. Too often, confusing interfaces and sluggish response times can bog down a  last mile request, costing the customer and delivery provider time and money. 
Ineffective Route Planning.

Last mile deliveries

rely on drivers working in various environments, whether that means rush-hour traffic or suburban streets.

Poorly planned routes might have a driver spending hours driving a long way to make a

furniture delivery

when another driver might have easy, efficient access to the intended destination. 

It's Subject to a Greater Risk of Damage.

In the hubbub of

moving day

, it can be easy for a tired worker or driver to knock over a lamp or drop a box of fine china. These costs can add up quickly, and delivery companies often pay big money for damage to items. 

Increased Time on the Roads.

Last mile

deliveries require drivers to be prepared for whatever the road throws at them. This means spending time stuck in traffic, waiting for a customer to open a gate, or twiddling their thumbs while a train slogs past. This time adds up quickly and can significantly affect

last mile delivery cost

s. 

Incomplete Deliveries.

When a customer utilizes a courier to deliver their groceries but then forgets them on the porch before running an errand, those costs usually fall onto the courier service's shoulders. 

There are limited last mile drivers.

According to a recent study cited by

FreightWaves

, "

37.8% of last-mile delivery firms said finding qualified drivers to hire is their biggest issue.

" This lack of

reliable, experienced drivers

, combined with an old-fashioned rather than

tech-integrated fleet

, can force companies into higher

last mile delivery cost

s. 
With high-than-ever last mile delivery costs, it's clear that the problems faced by last mile and middle mile delivery providers urgently need solutions. The old ways of last mile logistics rely on outdated, inefficient technologies; delivery companies need something new for a reboot.
The Solution to Higher Last Mile Delivery Costs Starts With Integrated Route Planning.
By partnering with a cutting-edge API service like GoShare that provides a seamlessly integrated interface system across all devices, last mile and middle mile delivery providers can survive and thrive despite rising last mile delivery costs. 
Restore Cost Control in Last Mile Deliveries With GoShare
It's time for businesses to regain control of the last mile. With GoShare, delivery providers can finally understand and manage their last mile deliveries with the full capacity of a 21st Century, tech-enabled virtual fleet. Contact GoShare to schedule a free demo today and see what tech can do for you.