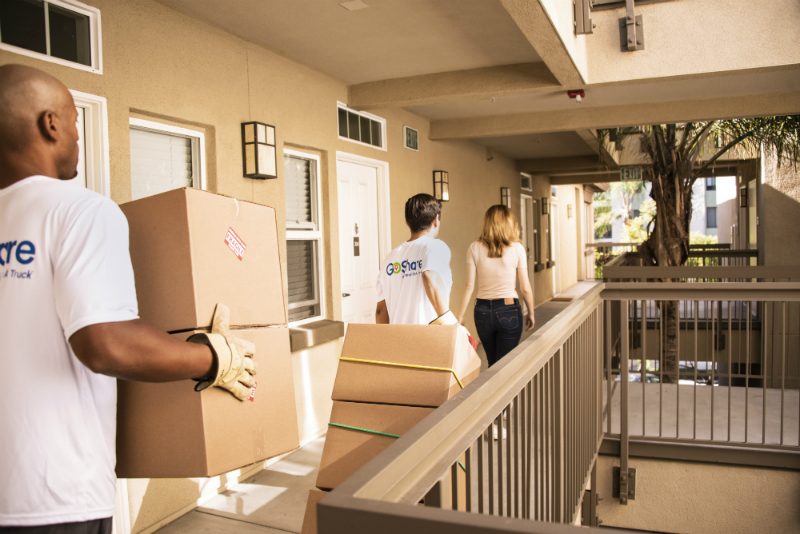 On-Demand Senior Moving Services
On-Demand Senior Moving Services
---
If you or a loved one are moving from the family home to a new residence, retirement community, assisted living facility, or nursing home, there is a lot to do. At times, it can seem overwhelming to sort through and pack up a life-time of possessions and memories.
See our Top Tips for Senior Moves
On-demand moving services like GoShare are the perfect way to make the experience easier and less stressful for all involved. In addition to being affordable and fast, on-demand moving services can be used to support you throughout the senior move process with more flexibility than traditional movers.
Donation and Junk Runs – While traditional senior moving companies may be available to move the items you are keeping from one home to another, you likely don't need a full-sized moving truck for runs to a local charity group or to recycling and disposal facilities. GoShare's delivery pros are fast and affordable. They can be scheduled in advance or arrive within an hour to help remove items you are downsizing and moving. They will handle the heavy lifting and logistics. If you are making a donation, they will send you a picture of the receipt. For disposal, they can add the dumping fees to your final bill.
Storage Facility Movers – For items that won't fit in the new home, but you don't wish to part with, GoShare provides storage facility moving services. They'll load your items and do the unloading into your storage unit. Storage unit loads are usually far less than a moving truck's load of goods, so GoShare's pickup truck and cargo van options create an easy, affordable option.
Senior Moving Services – All packed and ready to go? GoShare delivery pros are also available to help with your actual move to an assisted living community or other donation. Choose from a pickup truck, cargo van, or box truck to fit the size of your load. The delivery pros will treat every item as carefully as if it were their own.
Last Minute Moves – Some senior moves may come suddenly, as a result of illness or lifestyle changes. Traditional movers like to book weeks in advance. But, GoShare movers can be booked same-day. You won't be charged any fees for last-minute or same-day bookings. You get the same affordable pricing as when you book in advance.
Affordable Services – Full-service senior movers can provide excellent care during senior transitions, but they are not an affordable or accessible option for everyone. If you prefer to do your own packing and sorting, especially if family members and friends are helping, you can save money by hiring an on-demand service like GoShare to handle the transportation and delivery of your items.
Whether we are able to support you with donation errands or more complete senior moving services, GoShare is proud to be Your Friend with a Truck™ as you transition from one home to the next. Learn more or get a free quote here.