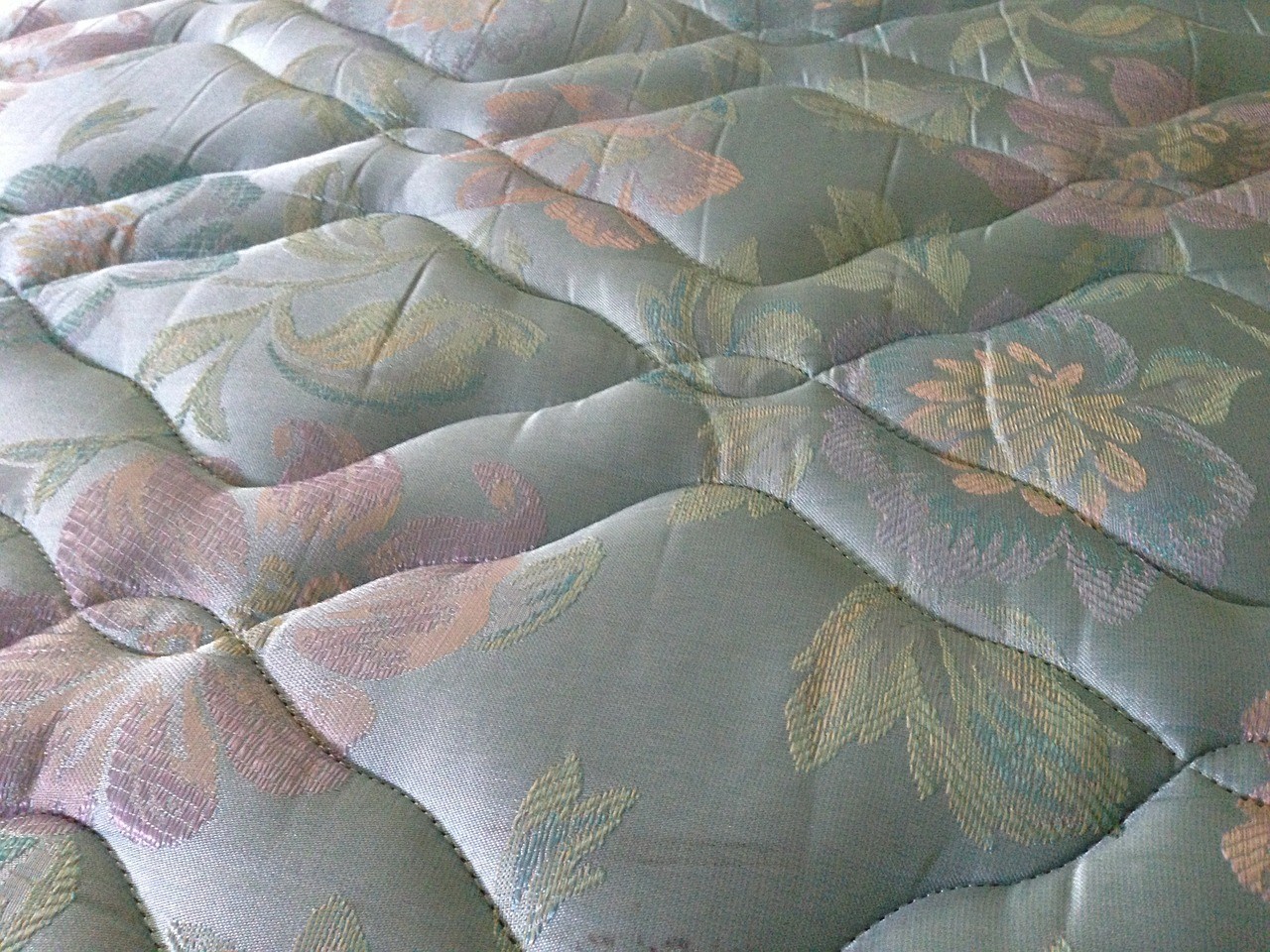 How to Throw Out an Old Mattress
How to Throw Out an Old Mattress
---
Is your old mattress getting lumpy and uncomfortable? Most mattresses last about ten years. Beyond that, they may fail to properly support you during slumber, which can affect your sleep quality.
If you are ready to send your old mattress to its final resting place, there are a few things you should consider. See our tips below to find out the proper way to dispose of your old mattress.
How to Throw Away a Mattress
Talk to Your Retailer
Buying a new mattress to replace the old? Many local retailers support mattress recycling programs and can haul away your old mattress. In California, it's required by law for retailers to offer you this program. If you purchase your mattress online you may be unable to benefit from this type of support. Read below for additional options.
Check if Recycling is Available
Some communities support mattress recycling. California, Connecticut, and Rhode Island offer free drop-off at Bye Bye Mattress recycling facilities and collection sites. Other localities may have independent recyclers that will accept donated mattresses. Over 80% of a mattress can be recycled, so this is a great option if you can find a local option. If you need help transporting your mattress to one of these facilities, consider an on-demand hauling option such as GoShare. GoShare connects you with local truck and cargo van owners. They can arrive in under an hour to haul away your mattress.
Local Trash Pickup
Many curbside pickups won't cover a large, bulky item like a mattress. Contact your contracted waste management company prior to setting a mattress out on the curb. Some waste management services offer a once-a-month heavy trash day on which you may be able to set out large items. Prior to setting you mattress out curbside, wrap the mattress in plastic. Many waste management authorities require mattresses to be covered prior to disposal for sanitation reasons. You can purchase mattress disposal bags at local home improvement, moving supply stores, and online (such as these inexpensive bags on Amazon).
Landfill or Dump
If you are unable to find a recycling facility, and there is no pickup option, you may have to take your mattress to the dump or landfill. These facilities will generally charge a small fee, often between $20 – $45, to drop off the item. GoShare is able to assist with junk hauling. The delivery pro will drop off your item and add the receipt from the facility to the final bill.
Sell Online
If your mattress is still in good condition, you can make your money's worth and put it up for sale through online marketplaces such as Craigslist and Nextdoor. Local buyers are constantly scanning these resources to snag great deals on used items. As long as your mattress is well-maintained and reasonably priced, you should have no trouble finding a willing buyer to take up your offer.
Donate to a Local Charity
Donating a mattress can go a long way toward helping your local community. Keep in mind that your mattress must be in good condition with no rips, tears, or stains. Not all organizations will accept mattress donations (The Salvation Army and Goodwill will not).  Additionally, some organizations only take mattresses of certain sizes, or with a frame or foundation to come with it. We suggest contacting your local organization before donating to learn more about their full requirements.
Common Mattress Disposal Mistakes
In addition to the tips above, make sure to avoid these common mistakes below. These common mattress disposal mistakes can lead to fines or vehicle damage.
Never Illegally Dump Your Mattress
Never illegally dump your mattress on the street, in an alley, or even in a dumpster. It's not just an eyesore, it's illegal. Further, illegally dumped mattresses are a breeding ground for rodents and pests. Imposed penalties for illegal dumping include fines up to $10,000, vehicle seizure, and incarceration.
Don't Tie a Mattress to the Top of Your Car
Tying a mattress to the roof of your vehicle may be more complicated and risky than you realize. If you don't have a roof rack, do not attempt to secure the mattress by pulling the rope through open windows or a closed car door. This can break door seals, warp window frames and cause up to $1,500 in damage to your vehicle. If you are using a truck or a vehicle with a roof rack, make sure the mattress is securely tied down with ratcheting straps. Avoid highways and stick to backroads to help avoid stress on your tie-down job. A mattress dislodged at high speeds can cause crashes that lead to serious injuries and even fatalities. When in doubt, hire a professional like GoShare to take care of the disposal.