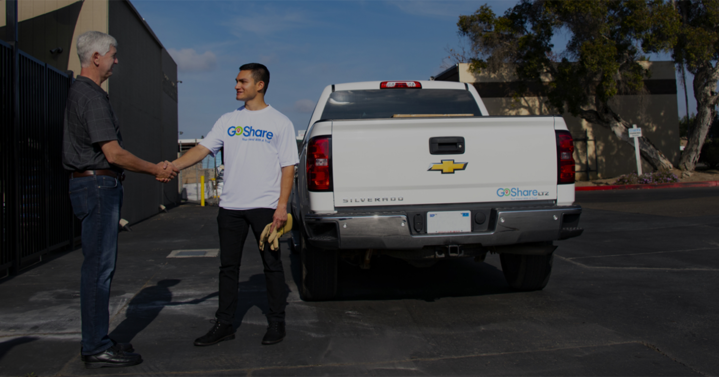 Construction Material Delivery Service: Why an API Is Key to Procurement
Construction Material Delivery Service: Why an API Is Key to Procurement
---
As the construction industry and the rest of the world recover from COVID, a reconstruction of logistics is occurring. During the pandemic, the need for instant gratification skyrocketed with the new trends of increased online shopping, curbside pickup, and delivery for nearly any item you may need, including construction supplies for job site delivery. According to Forbes, e-commerce sales grew 50% throughout the pandemic. That growth means customers of all vertices are actively looking for more. Meeting that demand is not isolated to a single industry either, and it's important to understand how using technology and APIs will affect the construction deliveries too. 
The usage of technology and delivery services is becoming the norm in the construction delivery service industry. Logistics Management reports that "The pandemic sent shockwaves to the supply chain, forcing retailers to look at how they track and stock inventory. New technology aimed at tracking inventory and planning the logistics for distribution also played a major role in changing consumer expectations regarding delivery times."
There are many construction materials, including iron, coal, and gas. Job site deliveries need specific equipment to ensure the safe transportation, loading, and unloading of items. 
Each material requires different construction delivery methods. They can be transported by flatbed tankers, box truckloads, or an independent courier. The need for these construction deliveries, services, and goods is unparalleled. Trying to fill the demands while maintaining customer expectations can be difficult. Finding customers and drivers and placing an online order for delivery from a store is easier with APIs. Bringing them together in virtual dashboards and online services improves procurement and overcomes capacity shortages. 
Issues With Management of Material Transportation
Construction is a massively growing market, estimated to reach $14.4 trillion by 2030, reports Digital Builder. On-site construction deliveries should always be handled by a delivery expert familiar with safe and efficient transportation logistics and managing construction delivery methods, goods, and equipment. These skilled drivers are trained to haul specialty cargo such as oversized, bulky, heavy, liquid, gravel, gas, and possibly hazardous materials. To guarantee safety and regulations, trucks delivering building materials must adhere to capacity, weight, and vehicle size regulations.
Experts in a construction material delivery service are crucial. Unfortunately, construction material delivery sites commonly deal with the loss of materials during transport. An easy-to-use delivery service app is therefore essential to reducing the loss of materials during construction deliveries.
Benefits of APIs and Digital Systems for Material Shipping, Handling, and Transportation
There are several benefits of APIs and digital systems. These technologies have opened many doors for businesses to provide better customer service, quicker deliveries, and real-time status updates. Construction delivery methods require digital systems, and according to PR Newswire, the last mile delivery market share will increase to $146.96 billion from 2020 to 2025. However, that growth in commercial moving means shippers will need: 
Real-time tracking and monitoring

– APIs and digital systems allow real-time tracking and monitoring of shipping and delivery statuses. This technology digitizes and simplifies the visibility from pick up to delivery. With the click of a button, you can see your order history, monitor the order, and track where your cargo is on a real-time tracking GPS map with

delivery vans

and trucks. Also,  around 42% of delivery personnel operate as independent contractors, it's too risky to not track every movement. 

Fast on-demand communications

– Communication with clients is simple with technology. Maintain

on-demand

conversations with clients with a reliable platform. Notify customers instantly with order notifications, driver updates, delivery updates, invoices, and

courier service

updates. 

Updated ETAs and delay updates

– ETAs and delays constantly change during pick-up and

construction delivery methods

. Keeping clients informed of changes has always been a challenge in the past. With technology integrations, this process has never been more simple. Clients can log in to their accounts and see status updates and changes. 

Easier time finding drivers for rush orders

– With access to multiple carriers and drivers, the ability to fulfill rush orders has never been more straightforward. This technology allows retailers and individuals to connect with and dispatch local

drivers

that are insured, licensed, and fully vetted. These drivers can then meet the demands of local rush orders and deliveries.

Instant collaboration across all systems, apps, and more

– The collaboration of all systems and apps creates one location for communication.

Delivery-on-demand

service access allows for a smooth process and transaction. 

Peace of mind dealing with vetted drivers

– Customers may rest easy knowing that their driver has gone through a thorough background check. Felonies, violent charges, or DUIs are automatic disqualifications for delivery drivers. This rigorous vetting process allows for a safe, worry-free pickup and delivery.

Accurate delivery notifications

– Tracking the progress of your order through an app or API enables you to have accurate and timely

construction material delivery app

notifications. With the technology capabilities of API, the margin of error is minimal. Stay up to date on delivery status using digitized systems. 

Reliable shipping by skilled drivers

– Safety guidelines and requirements are in place for delivery drivers handling

job site delivery

and orders. All drivers have passed a driving and criminal record to ensure the safe and reliable shipping of cargo to its final destination.

Coordination for delivery and pickups

– With access to thousands of local drivers,

construction deliveries

and pickup coordination has never been easier, even last minute. An order is placed through an app and integrated APIs, a driver is found, and cargo is monitored and tracked until delivery. Scheduling a pickup or

construction deliveries

ahead of time is also an option.

Customer-driven self-service options

– In a time of instant gratification, customers want answers and problems solved quickly. Having access to a FAQ page or a chatbot can provide self-service options for customers. This also provides a contactless avenue for clients to obtain answers to their questions. Even more impressive, today's customers want self-service technology. According to a 2019 survey in

RetailDive

, 73% of customers want self-service technology for order lookup, exploring their options, and more immersive experiences.

Better overall on time in full success rate

– These technology integrations create a quicker and more accurate success rate in pickups and deliveries by centralizing all data and information through API and digital systems. 

High customer service and satisfaction

– Customers are the core to success in any business, and their satisfaction is always the end goal. Satisfied customers stick around. They also refer others when they have had great experiences, which provides more business and profit. It is like

Uber for trucks

and a customized option for materials management.
How a Delivery API Works to Improve Functionality and End Results
A precise logistics plan is required for construction delivery methods to ensure that cargo arrives on schedule, accurately, and at the correct location. Any errors or oversights will result in the loss of time, money, and customer satisfaction. Construction material delivery apps decrease error risk and improve functionality by getting real-time quotes and creating, managing, and tracking shipments. The right logistics service plan will make all the difference, whether it is a peer-to-peer delivery or a business-to-business delivery.
Below are valuable tips to improve overall functionality and results:
Determine What Materials You Need Delivered
Determining what materials need to be delivered will allow the proper driver to be assigned to your construction deliveries. One construction delivery method may require a box truck, while another just needs a courier. Each good has specific handling requirements from coal, lumber, silver, gas, or liquids. Job site deliveries require specialized equipment and instruments to ensure the safe transportation, loading, and unloading of cargo through local delivery services.
Use the API to Find the Driver for Your Load
Thanks to a network of thousands of carriers and drivers, using the API to find a driver has never been easier. API technology allows businesses and individuals to connect with and dispatch insured, licensed, and thoroughly verified local drivers. Utilizing third-party logistics services is as simple as opening an app, finding a driver, and scheduling a time. Meanwhile, poor planning and hiccups are usually the result of bad data, accounting for up to 14% of all construction rework, says Digital Builder.
Let the Skilled Drivers Load Your Materials
Skilled drivers are familiar with construction delivery methods and supplies, are insured, and have safety equipment to complete their jobs. Drivers are thorough while loading and unloading deliveries, paying particular attention to handling. It is also easier to access reliable drivers and capacity with on-demand pickup truck rental options.
Track, Monitor, and Communicate With the App or an API-Connected System
Thanks to APIs and technology, real-time tracking and monitoring of shipments and the status of construction deliveries is possible. This technology digitizes and simplifies the business from beginning to end. Track, monitor, and communicate all within one system. Further, 79% of contractors use software to capture data and manage information, including the delivery of construction materials. Tracking cargo and monitoring its ETA is simple with a real-time tracking GPS map. Clients can take advantage of the connected systems and see status changes, updates, and invoices. With technology, communicating with clients about retail delivery is straightforward. 
Get On With Your Construction Project and Work
Every time you have to overcome missing materials is another minute that delays your project. The usage of APIs and technology is key to procurement. On-demand delivery guarantees that general contractors and construction experts on a project do not waste time waiting for resources. Construction project delivery methods enable you to focus more on construction and less on the time constraints of administrative tasks such as tracking down missing materials.
Partner With GoShare and Discover an Easier Way to Procure Delivery Services for All Your Material Handling and Shipping Needs
APIs make locating consumers and drivers for construction delivery services more accessible than ever. Using applications, dashboards, and online services that work together via an API to bring them together enhances efficiency and helps overcome capacity and driver shortages. Hire an expert to optimize the transportation of goods to your site quickly and safely. Book now with GoShare for all of your material handling and shipping needs.