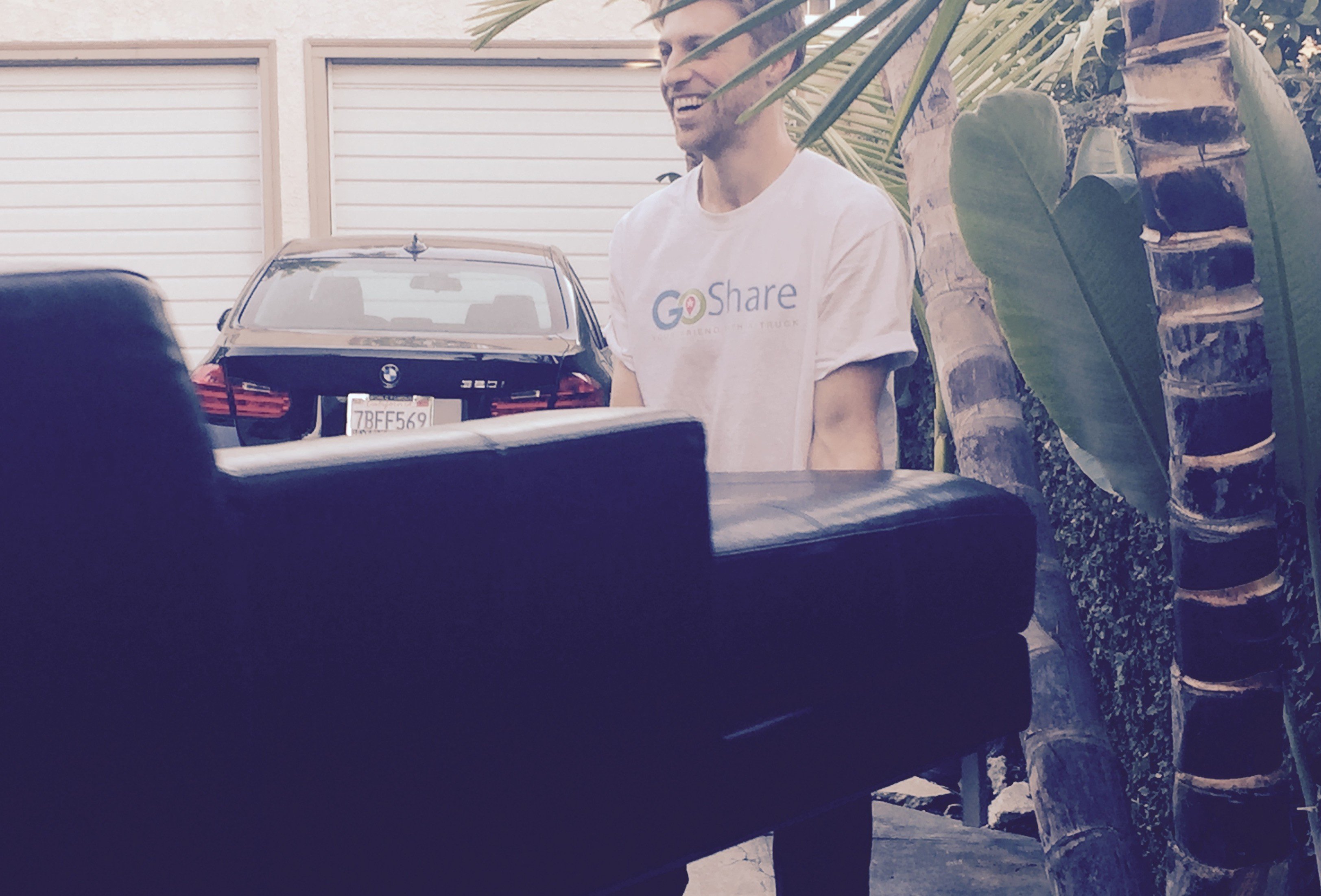 Top Five Reasons to Become A GoShare Helper
Top Five Reasons to Become A GoShare Helper
---
After operating for over a year and receiving nearly 10,000 applications to join the GoShare team we realized that we were turning a lot of people away. Many times it was due to the person living outside of our current service area or not having a pickup truck or a cargo van. We wanted to find a way to make GoShare more inclusive. At the same time, we noticed that many of our customers were requesting that we send more than one person with a truck to help move extra heavy items like furniture. We are excited to announce a new way for people to make money with GoShare, and it's called Helpers!

Helpers are responsible for assisting drivers and customers with their moving, hauling, or delivery needs. This may include: helping to deliver furniture from IKEA, moving a couch up the stairs, or unpacking a storage unit. Here are our top 5 reasons to become a GoShare Helper.
Be your own boss
As a GoShare Helper, you get to work when you want, where you want. You can grab a job on the weekend only, once a month or every day, there are no limitations. Who doesn't want to create their own schedule and be their own boss?
Get paid weekly
Getting paid every two weeks is for the birds. As a GoShare Helper you will earn up to $33.12 per hour.  That money will be transferred to your account every week.
Meet new people
As a Helper, you will be meeting and talking to new people all the time. Your customer service skills will come in handy every time you accept a job. Whether you are helping someone move to a new apartment or helping someone load their lifelong memories into storage, you will meet a variety of people with unique backgrounds and stories. Who knows, you may even make some friends along the way.
Get a workout
Feel that burn! Lift a couch, squat a bed, curl a barbecue, or even bench a literal bench. As a GoShare Helper you will be using your muscles with every job. Get your flex on.
Be Outside
Some people enjoy sitting in front of a computer all day, and some people can't stand it. If you are one of the people who can't stand it, then this is the job for you. As a GoShare Helper, you get to work outside the office, move around and explore new neighborhoods. Breathe the fresh air, enjoy the scenery and have fun not being cooped up in a cubicle.
Ready to become a GoShare Helper? Click Here To Apply Now.
Still not convinced? See why Andrew, Emilio, and Anthony love working with GoShare.