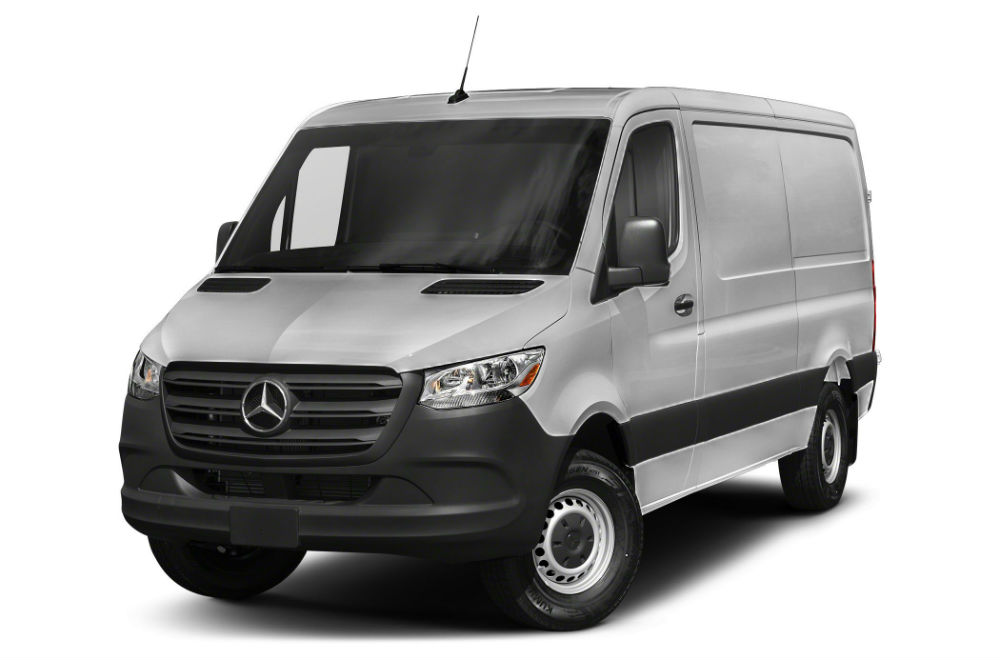 Top Delivery Jobs for Sprinter Vans
Top Delivery Jobs for Sprinter Vans
---
If you own a Mercedes Sprinter Van, you have a valuable and in-demand asset. 
The Sprinter Van is often considered the most elite vehicle in the cargo van category. And, it's not hard to see why. While competitor Ford's Transit van ranges from 219.9" to 263.9" long, the Sprinter is 234" to 290". In addition, the Sprinter boasts up to 6,768 lbs of payload capacity compared to the Transit's 4,530 lbs.
If bigger means better then the Sprinter Van clearly comes out on top! 
Sprinter Van drivers are in demand for courier projects, last-mile delivery, middle mile delivery, and more. Here's a list of the best jobs for Sprinter Van owners looking to put their van to work.
Delivery Professional
Because of their large size, Mercedes Sprinter Vans are ideal for delivery work. Whether it's time-sensitive, hotshot projects or last-mile deliveries, these vans pull their weight. They can be used to transport furniture, pallets, equipment, construction supplies, and more.
There are many businesses and individuals in your community that could use the assistance of a Sprinter Van for delivery projects. The hard part is finding them. 
If you own a Sprinter Van, you can apply to work as a freelancer or contractor directly with a shipping and logistics company. Or, you can list your services in your local community. 
It is common for delivery professionals to list their services on Yelp and Craigslist to try to find customers. Others use targeted on-demand delivery apps to connect directly with customers in their area. 
GoShare is one such app that connects delivery professionals with customers and businesses who need help with on-demand moving and delivery. When a customer enters a delivery job into the app, it is instantly pushed out to all qualified local delivery professionals for review. The first to agree and accept will get the job.
Sprinter Van drivers using GoShare make an average of $61 an hour while they are on projects. 
As an independent contractor on the GoShare platform, you can expect to have a flexible schedule. You aren't required to take projects that don't interest you, so you can set your own hours and standards.  You can choose to work as a seasonal delivery driver over the summer or a dedicated mover throughout the year. 
Common projects include delivering electronics and furniture from GoShare partner stores, including Costco and Homegoods. You may also see junk hauling jobs, pallet move requests, and construction site deliveries. 
GoShare's onboarding process is simple and easy! Apply here to begin your first step towards using the platform. To join, you must be at least 18 years old and be able to pass a background and driving history check. Learn more here.
Route Driver
Another viable source of income for Sprinter Van owners is to become a route driver. Route drivers are tasked with delivering goods or rendering services on a route. A route driver can be responsible for transporting and delivering a wide variety of products, ranging from specialty foods to clothing merchandise. Or, a route driver can act as a service for shuttle transportation or waste collection. Common route driver positions include delivering packages or medical supplies.
The pros of being a route driver include a regular and consistent schedule. If you are working as an employee, you may also be eligible for insurance benefits. 
The cons of route driving include a rigid work schedule, often with 8-10 hour shifts. These jobs are also competitive and can have low hourly wages. The website, PayScale.com estimates the average route driver makes $16.88 an hour. Experienced drivers that own their vehicle may be able to command higher rates.
If you are considering becoming a route driver, you should have a commercial driver's license (CDL). Many companies also require route drivers to be at least 21 years old and have a clean driving record.
No Touch Freight
If heavy-duty lifting isn't your calling and you seek a less intensive delivery job for your Sprinter Van, you could consider no touch freight. If you are moving a no touch freight load, you will not be required to load and unload it. You literally don't touch the cargo you are moving. Often it is loaded and unloaded with a forklift at the pickup and drop off point. 
Because these projects don't require any manual labor, they are highly desired. The best way to secure no-touch freight projects is to work directly with a shipper or logistics warehouse as a consistent contractor in their system. 
Apps like GoShare will also have some no touch freight projects. Because you choose the projects you wish to take, you can decline any project that requires heavy lifting.
Over-The-Road Delivery
Over-the-road delivery projects, or OTR, are long-distance jobs that can be between cities or even states. While many people traditionally think of large tractor-trailers as doing this type of hauling, there is also a need for Sprinter Vans.
Some jobs simply don't require a semitrailer or big rig. These projects are often called LTL, or less-than-load. Without a full load, it may not make sense to pay for the gas and mileage on those super-sized vehicles.
Most OTR projects can be found by contracting with a service provider or broker. While these projects can pay more than local routes, they also cause more wear and tear on your vehicle. Make sure you are able to schedule return projects or secure deadhead pay to ensure the total payout is worth the investment of your time.
Additional Resources
Looking for more information about ways to supplement your income? Check out these additional posts from GoShare.