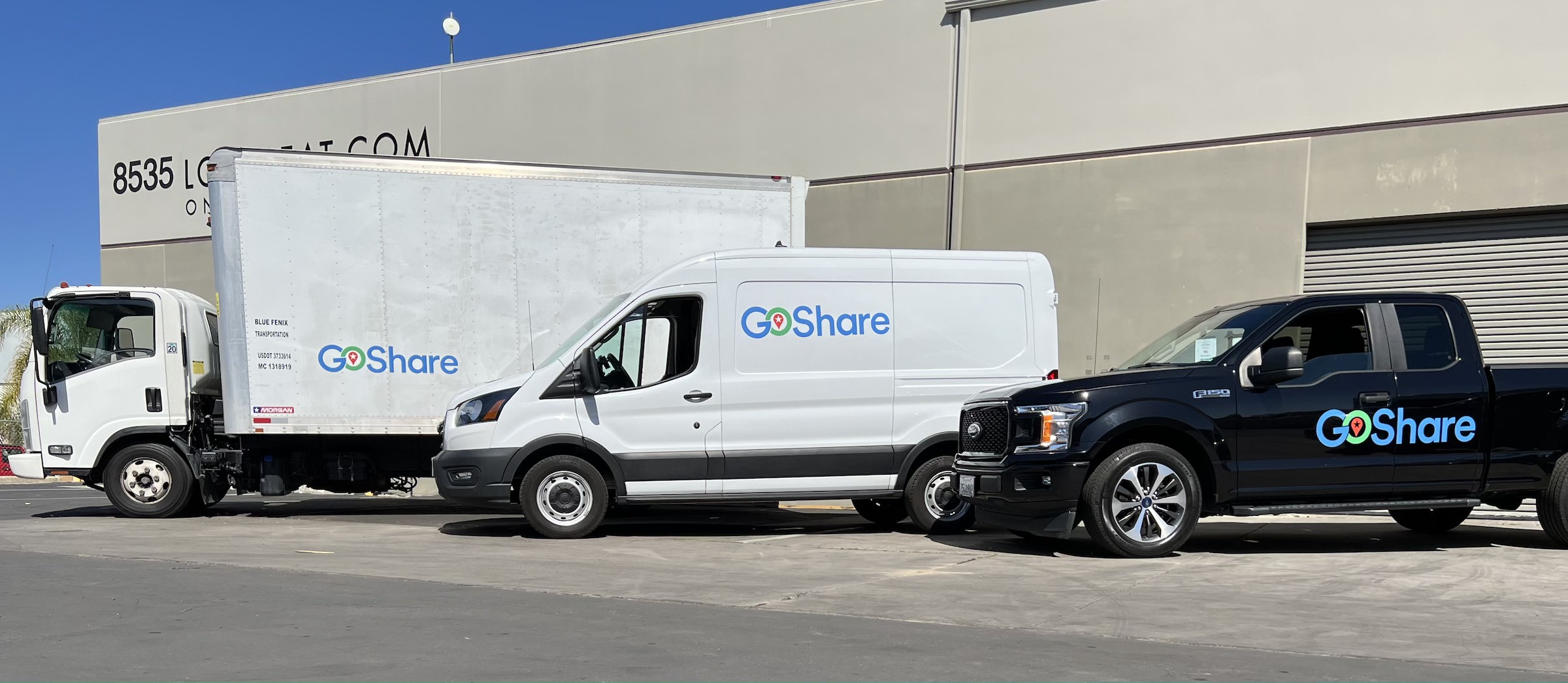 Meet Troye our Driver of the Month April 2022
Meet Troye our Driver of the Month April 2022
---
Meet Troye, our driver of the month for April 2022. Troye is a dependable delivery professional, having completed over 1,000 deliveries with GoShare.  In this video Troye has an open conversation with GoShare CEO Shaun Savage about his experience working with GoShare and he shares some great advice for other GoShare delivery drivers.
Troye W:
My name is Troye . I live in north New Jersey. I drive a E250 cargo van by Ford. I am actually getting close to having 1000 deliveries.
Shaun Savage:
Congrats.
Troye W:
1000 accident free, I might add, deliveries. And that's not easy to do. Takes a lot of focus and preparation to achieve something like that.
Shaun Savage:
I'm happy that you made that distinction because that is important. 1000 accident free deliveries. And when you're talking about delivering big and bulky cargo, that is very impressive.
Troye W:
I always give a business card and give them a brief survey about what GoShare is and what we do. So some people think that it is just Homesense that we work with. They think they can only use the service at Homesense. And I explain to them that they can use it anywhere. A yard sale, an estate sale.
Shaun Savage:
Those business cards are critical. They really do help. And you just throw your-
Troye W:
One of the greatest tools you can have.
Shaun Savage:
And the ones that you got through GoShare, it has your promo code I think automatically on the card. So, yeah. And that is a really great tip and a great way for drivers to build their own personal business.
Troye W:
Yes. It's priceless.
Shaun Savage:
Yeah. I mean, you have a customer, you do a good job for them, give them your card. All of a sudden, they're using GoShare on a regular basis and they're requesting you personally. And that's-
Troye W:
You're an independent contractor. Why not have a business card?
Shaun Savage:
Yeah. Yeah. No, it's a great tip. And yeah, we designed that promo code specifically for these exact situations because we know customers are going to use GoShare and once they see the person can do a great job and they trust that person, they want to work with that person specifically.
Troye W:
Right. Right.
Shaun Savage:
And so, yeah.
Troye W:
I have many repeat customers. Many.
Shaun Savage:
Yeah. And I think that's a great feature, the promo code for drivers. It allows you to get those customers to keep coming back to you through the app.
Troye Williams:
Wear a shirt. Wear a shirt. And some people say, well, I don't want to wear a shirt. Ah, yes. Yes. I wear it everywhere. I wear it to the gym.
Shaun Savage:
Same. My wife makes fun of me because most of my wardrobe today is GoShare shirts. I have every color you can imagine.
Troye W:
When I go to Costco, I make sure if I'm shopping for myself I wear my GoShare shirt.
Shaun Savage:
That's awesome.
Troye W:
Call me crazy. That's what I do.
Shaun Savage:
No, it's not crazy at all. It's perfect. You're a walking billboard just like me. We're still a growing brand. But I think because of efforts from our drivers like you, we've built a good reputation and a good brand image so far.
Troye W:
The main thing is communication with the helper and a communication with the customer themselves. Also, going into their home, do a little reconnaissance, make sure there's no obstructions, you have a wide enough birth to get through. And also, again, more importantly, talking with the person who's helping you out. Do they have a good grip on the item? Is there something behind them? They may not see when they're walking backwards while carrying.
Shaun Savage:
Well, we certainly appreciate that. So do all of our customers, by the way.
Troye W:
Customer retention is key and word of mouth travels faster than any NASCAR you have on your wall. And once something happens, they'll say, hey, don't use GoShare. Just because of one accident. So we don't want that. Craziest delivery was 150 frozen turkeys to senior citizens homes for Thanksgiving holiday a few years ago.
Shaun Savage:
That's awesome.
Troye W:
A multi-stop 150 frozen turkeys to several places, so that was fun.
Shaun Savage:
That's a great one. Yeah.
Troye W:
Yeah.
Shaun Savage:
150 frozen turkeys. Wow.
Troye W:
Yep. Yeah.
Shaun Savage:
Well, it sounds like it went to a good cause.
Troye W:
Yeah, it did. They were very happy. I do breaking news photography, just part-time fun. The money doesn't matter. Just getting to the scene, getting pictures. It's not a stringer, but I work along with the company and they pay me for pictures. But just getting there and getting the image, being first on scene before the larger networks get there and actually them coming to me asking, "Hey, can I buy a picture from you?" So it's more fun. It's a fun hobby if anything. Police chases. Everything in between I've covered.
Shaun Savage:
Wow. All right. That's really cool. Very cool.
Troye W:
Thank you. I believe many are looking for convenience. So they've given us a try and that's a good enough reason. And so that's the primary reason.
Shaun Savage:
Yeah. I think you're right about that.
Troye W:
And they want to get it home the same day.
Shaun Savage:
Yes. Yeah. I think you're right. Speed and convenience are probably the two biggest things.
Troye W:
Priceless.
Shaun Savage:
I really appreciate your feedback and all your effort so far.
Troye W:
Thank you. Thank you.
Shaun Savage:
It's been great watching you through the years and just kind of seeing you grow and now kind of hearing the story from you personally, it's just the icing on the cake. So, yeah.
Troye W:
Thank you. I appreciate it.
Shaun Savage:
Thank you. Yeah. And Keep up the great work. We appreciate it.
Troye W:
Thank you, sir.