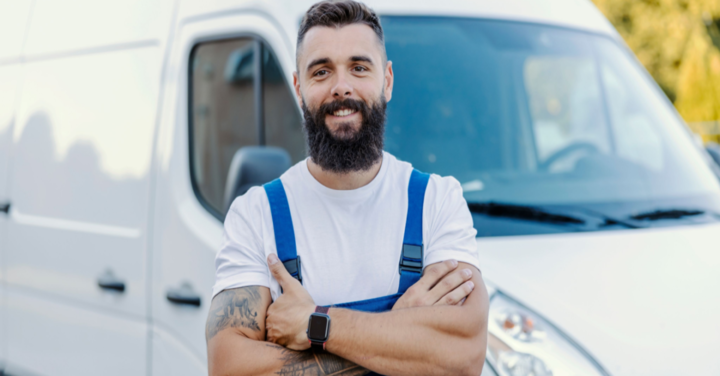 Best Practices for Heavy Equipment Transportation: How to Keep Your Job Sites Safe for Workers at a Lower Cost
Best Practices for Heavy Equipment Transportation: How to Keep Your Job Sites Safe for Workers at a Lower Cost
---
One of the most significant potential safety hazards of large equipment for transportation services is hiding in plain sight: the roads are shared spaces on which a variety of vehicles must coexist. With ongoing supply chain issues and increased demand, it can be difficult for construction companies to balance safety, a deadline, and a bottom line. 
The Unique Situation of Equipment for Transportation Services-The Balance Between Speed and Safety
It's easy for those outside the construction industry to forget the sheer scale of equipment for transportation services shipped on America's roadways. Though it can vary depending upon location, the maximum legal parameters for any load are 8.5 feet wide and approxinately 46,000 pounds. 
With sizes like these, equipment for transportation services is a high-stakes industry. The balancing act between safety and speed is tricky, made trickier by a driver shortage–which, as noted by FreightWaves, "was the No. 1 issue for the fifth year in a row," according to the American Transportation Research Institute's annual survey. 
But even with these stressors weighing on construction equipment hauling services, there are a few steps construction managers can take to make sure their processes are safe and efficient. 
Carefully Consider Routing Options
Careful planning with tech-enabled logistics software can save hours by having a shipment skirt a city center during rush hour or by having a smaller, more fuel-efficient vehicle transport necessary equipment when possible. Equipment hauling companies must take extra care to ensure that other potential issues are addressed as well, such as the need to raise power lines to allow the truck to pass below. 
Gain Visibility From Load Pickup Through Drop Off
But flexible routing requires advanced logistics technology, such as an integrated, easy-to-use API. With load-tracking and built-in communication, a simple interface, accessible via a mobile application, can put construction managers in the driver's seat without ever forcing them to leave the job site.  
Optimize Equipment Transportation For Customized Delivery Solutions
Construction companies consider a range of factors when mulling transportation options—such as materials, distance, weight and size, special handling requirements, and so on. These complex needs mean construction companies need a logistics partner with equipment transportation services that offer a variety of vehicles and delivery options.
For instance, the U.S. Department of Transportation says 83.1% of the hazardous materials moving across the country are flammable liquids. Therefore, companies must partner with logistics solutions experts who know how to ensure a shipment of flammables arrives safely and on time, every time. That same approach of seeking expert help applies to any shipment, including heavy equipment transportation services.
Ensure There are Enough Workers and Team Members to Complete the Delivery Safely
In 2021, Business Insider reported that the "...construction industry needs over 2 million more workers over the next three years to keep up with booming demand for new houses amid the labor shortage." With this labor shortage, it can be challenging to maintain the workforce to complete deliveries safely. 
Traditional labor forces, however, can be expensive. Construction heating equipment can quickly drive up costs in the winter, and a construction portable air conditioner can tank a bottom line in the summer. By partnering with an on-demand, crowdsourced delivery service, construction companies can spend more time focused on completing the job and less on heating and cooling construction equipment. And construction hauling equipment services need to ensure that all safety and delivery requirements are met. Some construction equipment may also be sensitive to temperature or prolonged exposure to sunlight, resulting in bleaching of colors. As a result, these heavy haul moves need prioritization and a clear, concise set of delivery and handling instructions. 
With the value of private construction for transportation services skyrocketing to 15.5 billion USD in 2020 alone, it's time for construction companies to consider creative ways to save on equipment transport services. By utilizing a virtual fleet of insured delivery providers, businesses can save on construction heating equipment and a construction portable air conditioner and focus on keeping their more efficient, streamlined crews comfortable and safe. 
Track Performance of Drivers
By integrating an easy-to-use, cross-platform API into their existing software infrastructure, construction companies can access new levels of efficiency. Last mile carrier tracking allows construction managers to track shipments and prepare to receive them on-site, meaning they can save on lengthy wait times while a crew readies a job site for a shipment.
Lessen the Hassle of Payment Management With Integrated Systems
Utilizing a single, all-in-one, app-accessible API for all logistics needs allows construction companies to avoid antiquated accounting practices. Instead, new logistics technologies make payments for last and middle mile deliveries easier than ever. 
Get Capacity in Heavy Equipment Transportation Services With GoShare
By partnering with GoShare, and taking advantage of their industry-leading logistics API, construction companies can source heavy equipment transportation while keeping their workers safe and on schedule. Let GoShare focus on the equipment hauling services needed today.  Contact GoShare for a demo today, and see what the future of logistics can do for you.